No matter how you celebrate July 4th, your party is incomplete without Independence Day's four main components:
Red, white, blue, and barbecue.
For city dwellers in places like NYC, Chicago, and DC, that often means barbecuing on a balcony, on a rooftop, at a park, or at a tiny apartment. Which can make releasing your inner Bobby Flay a little tricky.
Luckily, there are a ton of small grills out there with plenty of fire in their eyes, maximizing your square-foot-to-grilling-power ratio. And extinguishing any excuse for letting a small space squash your summer grilling fiesta.
Here are some of our favorite barbecue grills that are compact, portable, and not a threat to the limited storage space inside a small apartment:
Portable Grill2Go X200 Gas Grill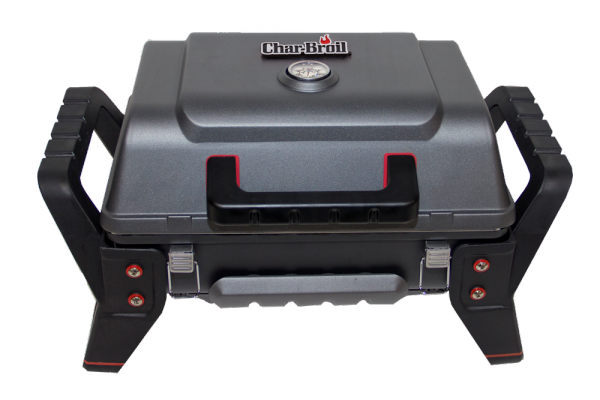 The rugged Portable Grill2Go X200 Gas Grill is ideal for tailgaters, campers, picnic-ers, and other city grillers on the go. It's petite. Its infrared technology heats your meat evenly. It can grill up to 12 juicy burgers at once. And unlike a nightclub with tinted windows, its lid-mounted temperature gauge shows you how hot the party is from the outside.
Bring your meat and veggies, but leave your matches in the box because this baby is equipped with a button that lights the grill for you.
VitalGrill Gourmet Wood BBQ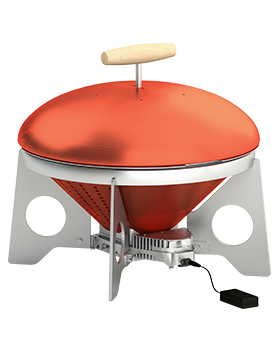 Okay so maybe you prefer a grill with a more vibrant, sleek, and extraterrestrial look. In that case, the VitalGrill Gourmet Wood BBQ is just what you need. Place the compact 15-pounder atop any surface and you've got one refined grilling, simmering, frying, roasting, and smoking UFO.
The best part: The VitalGrill Gourmet Wood BBQ is armed with a stainless steel multi-purpose tool you can use to lift the grill's lid, open the sliding trap, and add charcoal or wood for a marvelous mesquite flavor previously available only on Mars.
Big Green Egg Mini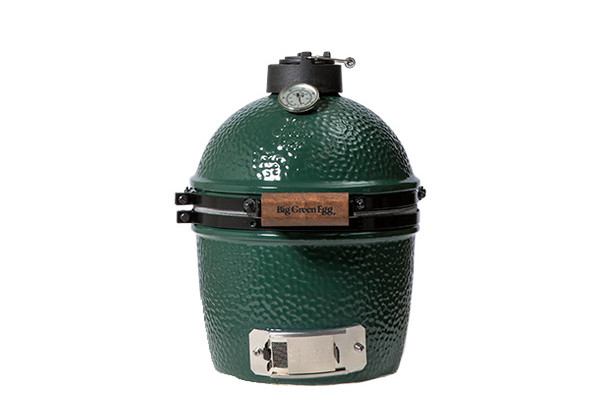 Straight out of Dr. Suess' Green Eggs and Ham, the oxymoronic Big Green Egg Mini is the only outdoor grill you'll ever need. It's a charcoal grill, oven (if you opt for the convEGGtor accessory), and smoker all in one. Which means your friends will be raving all summer long about the next-level steaks, kabobs, pizza, bacon mac and cheese, hot wings, BBQ ribs, and apple pie that they scarfed from your 10-inch-wide grill.
Even better, Big Green Egg Mini is hatched from an ancient Japanese stove known as "kamado," which employs an air-tight ceramic chamber that retains and circulates heat to serve your food just the way you like it: fast and moist.
To Go Grill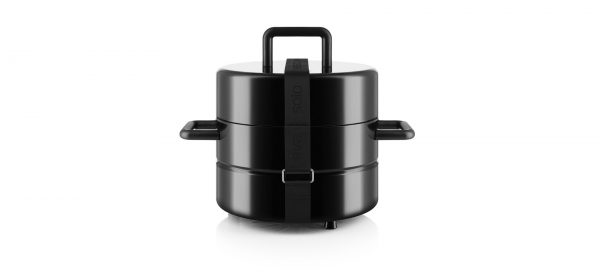 The 12-inch-wide To Go Grill is a tiffin lunch box on steroids. Except in barbecue grill form. It stacks, unstacks, and boasts a nylon carrying strap that lets you whisk this champ to the beach, park, parking lot, your front stoop, or your fire escape with ease, guaranteed.
The To Go Grill also sizzles safely with its silicone handles that stay cool, even when the grill is hot. When you're done playing Master Chef, empty the ash from the To Go Grill's coal bucket and let it, along with the grate, shower in your dishwasher.
Mon Oncle
Who said briefcases are strictly for business? Break the rules, pick up a Mon Oncle, and treat your 4th of July party guests to a tasty surprise:
The vintage briefcase opens to reveal not your 12-inch MacBook, but a 17.3-inch charcoal tabletop grill.
Eat business documents or perfectly-grilled hot dogs? The decision is a no-brainer with the briefcase-inspired Mon Oncle.
GoBQ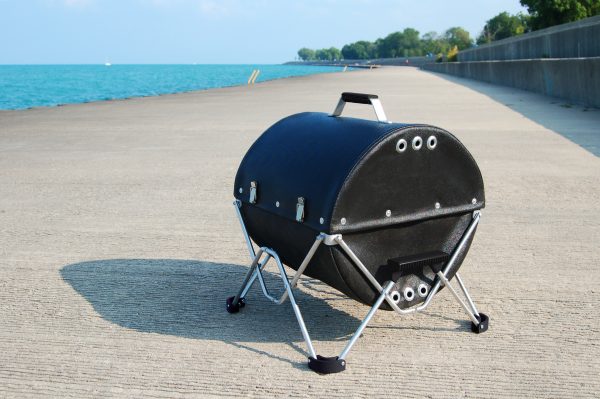 There are portable grills. And then there are unbelievably-portable grills. GoBQ falls into the latter category.
Have a backpack? Well then you have enough space to store the commuter-friendly GoBQ.
The secret: It's foldable, which makes carrying it and storing it inside your apartment a piece of cake.
No assembly is required either. Simply spring open the GoBQ, add charcoal, place the grate on the frame, and get down to business. All in 20 seconds or less.
In a rush? No problem. Thanks to GoBQ's heat and flame resistant fabric, you can quickly dump your embers, pack up, and catch your train with the grill in your backpack, a burger in one hand, and a drink in the other without breaking a sweat.
When you're home, store the GoBQ in a drawer and go about the rest of your day.
This fourth of July, fire up any one of these tiny but powerful grills and barbecue in any space, big or small.