Now that it's thirty hate degrees, wouldn't it be great if instead of always going out to meet your friends at the bars, your friends came over to your place?
They might resist at first, but then you hit them with this to seal the deal: Drinks would be cheaper, music would be better, and you just got an awesome new pool table that doubles as a ping pong table, triples as an air hockey table, and quadruples as a dining table.
On top of that, your bed would always be just a few steps away. Which means as soon as the last guests close the door behind them, you can immediately fall asleep without getting kicked out.
We scoured the web to bring you eight fun and gorgeous games, some of which transform into furniture. Because not everyone has a huge house with a basement rec room like your cousins in Connecticut.
1. LOOP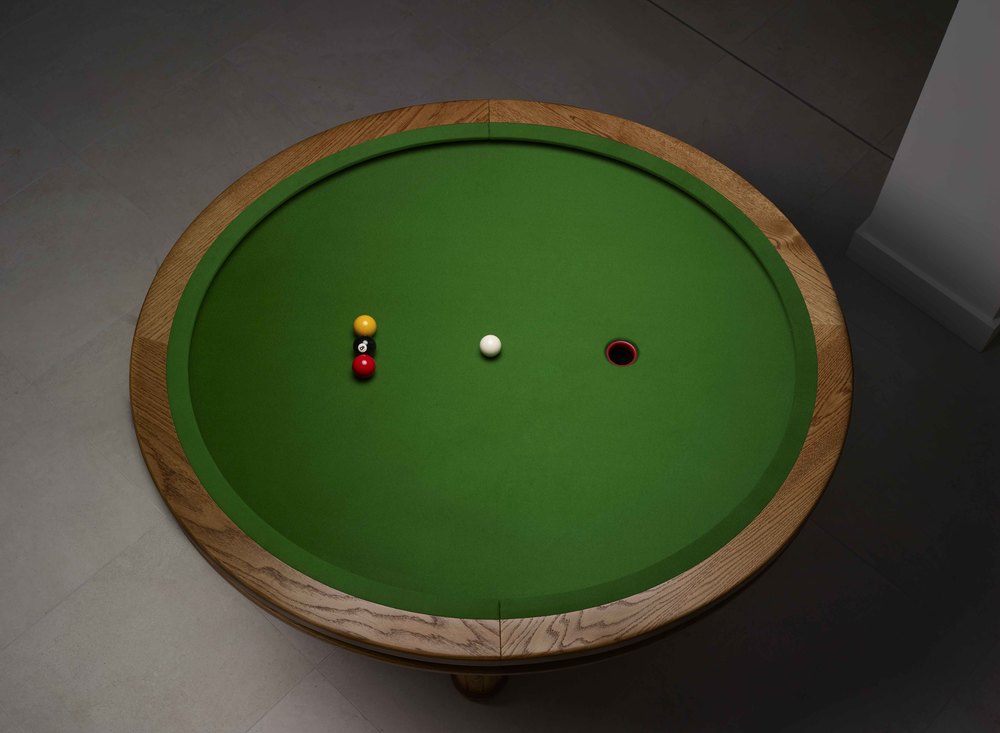 Played with just four balls on a round table, LOOP is a new pool table design that compliments your apartment rather than dominating it the way a traditional pool table would. The game does require a little more skill than pool though, as it comprises elliptical angles and bank shots.
Two players compete to sink the other player's ball, then the black ball, in the off-center pocket. Where conventional pool games can drag on for upwards of an hour, this faster-paced game will have your guests winning (or losing) quicker, making it more fun for everyone else to watch.
2. Pull-Pong
Pull-Pong is an elegant solution to the age-old problem: Dining room table or ping pong table? Coming to us from MWA, a Danish product-design firm, this ash, steel, and plywood table comfortably seats eight dinner guests. Before pulling out and un-flipping to pit two of your friends against each other for a game of table tennis, perhaps to settle a debate from the previous meal.
3. Matthew Hill's Ping Pong Table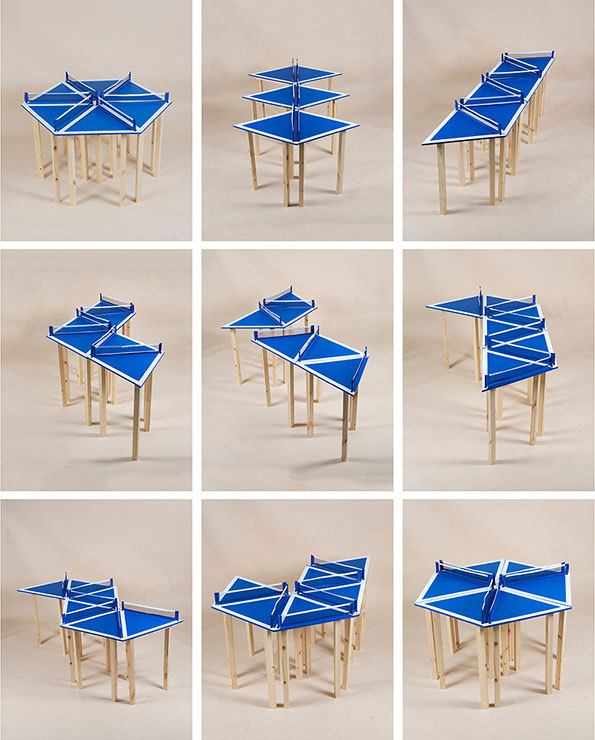 A recent graduate of the UK Kingston design program (or should I say programme), Matthew Hill invented this ping pong table that, according to It's Nice That, can be configured in 100 different ways. Which means you can finally line that awkward curvy hallway between your bathroom and kitchen. Or wrap it around that weird pipe/column.
While this modular ping pong table doesn't seem to be in production :(, let its design serve as inspiration, or at least hope that even the most ill-conceived apartment layout can bring all the boys to your yard.
4. Fredericks & Mae Dartboard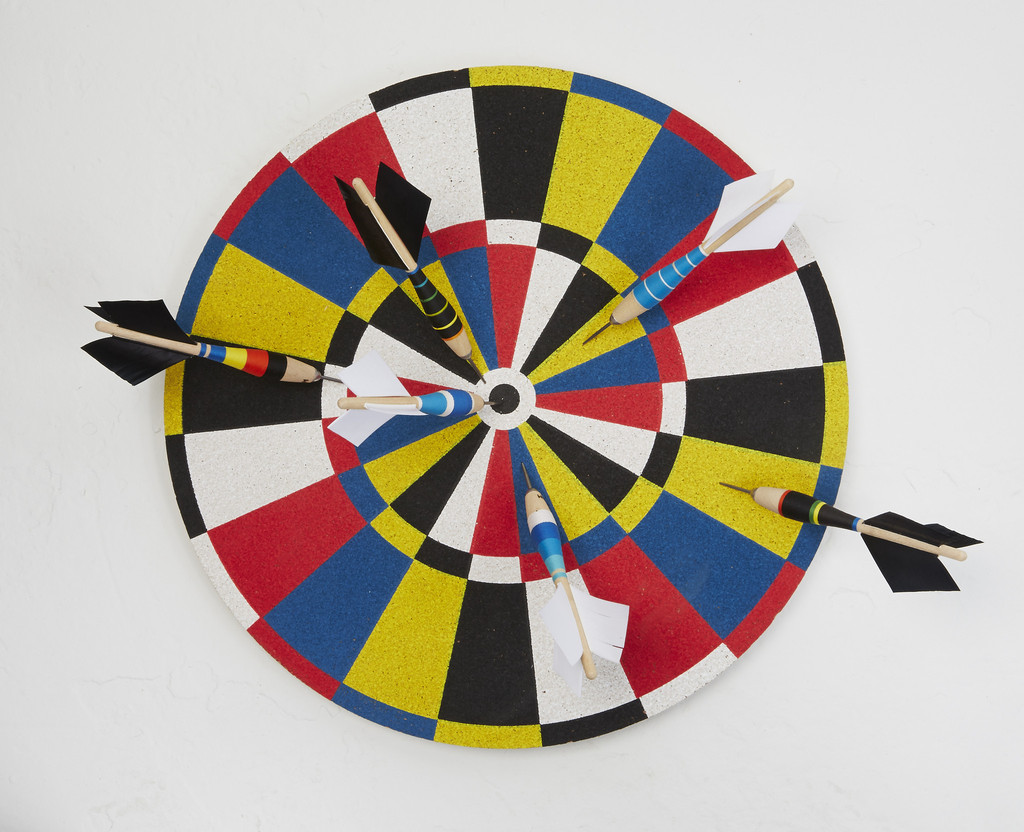 Darts are naturally a space-friendly game, and while no one actually knows how points are awarded, everyone knows to aim for the bullseye in the middle. What makes the Fredericks & Mae Dartboard notable is its colorful modern design that's a huge aesthetic improvement from the typical board you'd find in your local dive.
So if you don't already have a blaring neon St. Pauli Girl beer sign hanging on your wall, this silk-screened cork board will probably match the look you're going for a little more.
When you're done playing darts, pull the dartboard off your wall and clip three or four SNAPs onto it. The result: a unique coffee table/footrest that your friends will want to steal but hopefully don't.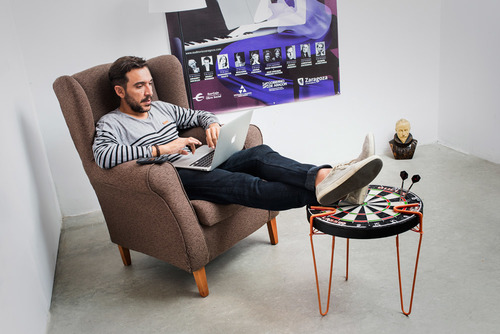 5. The Polycade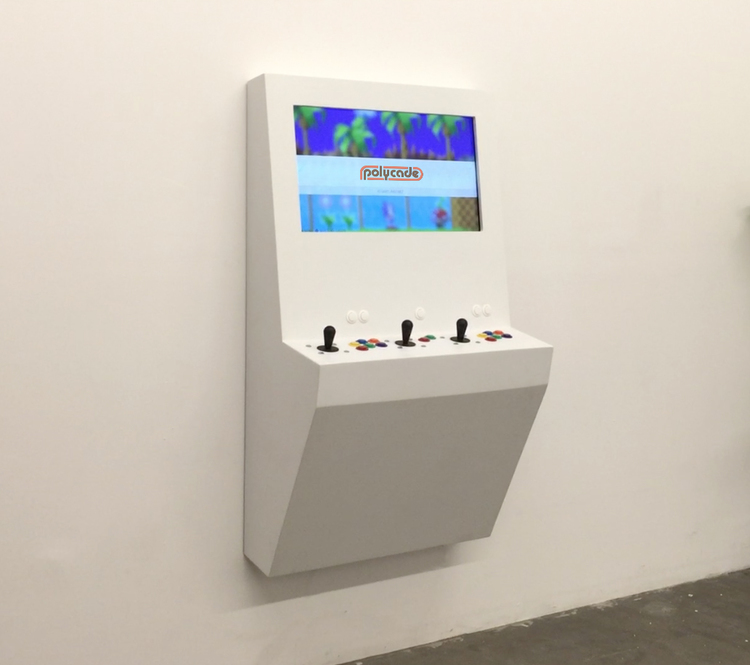 Polly wants a cracker? No. Polly wants a Polycade. If you're a game-lover and a bar-goer, you've probably been to a Barcade where you can drink beer and play retro-arcade games that get exponentially more difficult with each sip.
This Kickstarter alum comes with 80 games of yore, right out of the box. The list includes Galaga, Pac-Man, the strong independent Ms. Pac-Man, Dig-Dug, and Street Fighter. Wall-mounted and slim in profile, the Polycade is perfect for your small apartment, especially considering how huge and heavy a traditional arcade cabinet can be.
6. Woody's Corner Shuffleboard Table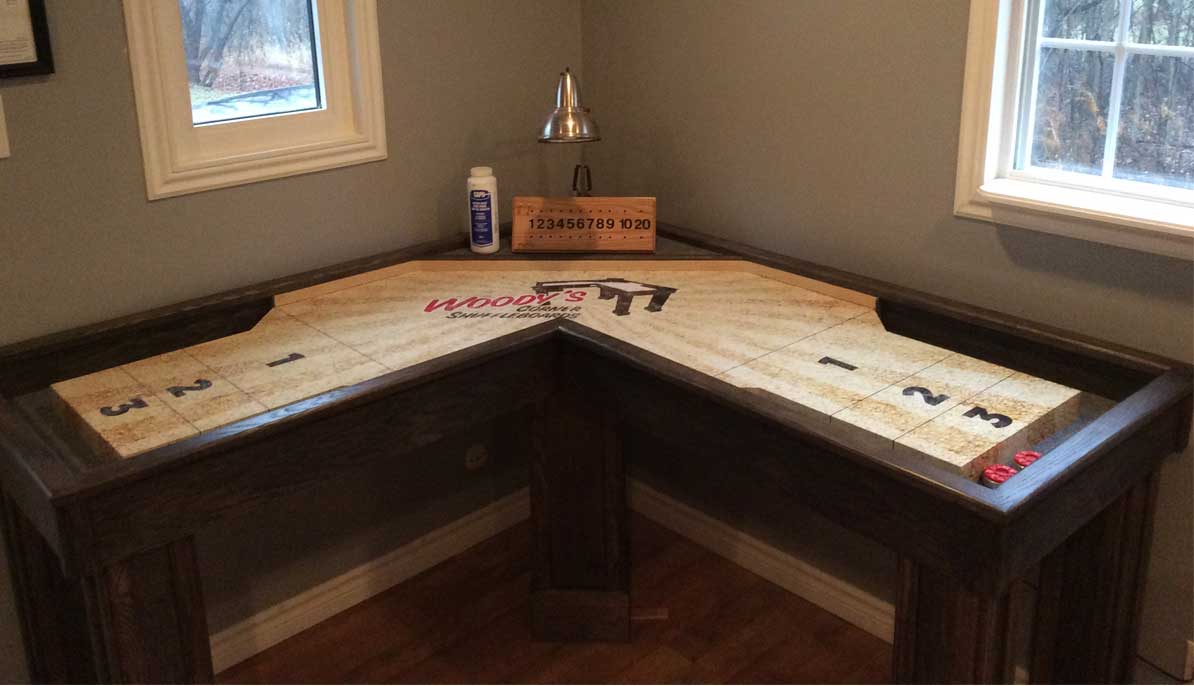 Traditional shuffleboard is played on an enormously-long straight table. Which is great, if you have a long straight living room that isn't divided by your roommate's lumpy futon and a table left by a previous tenant that you don't know what to do with.
Introducing Woody's Corner Shuffleboard Table. We imagine you play it by sliding the puck at that long corner bank with the hopes of it landing in the 3-point zone at the other end where your opponent stands, complimenting your smart use of space.
7. The Foosball Coffee Table
From the perennially-classy Hammacher Schlemmer comes the affordable Foosball Coffee Table that's exactly what you think it is. The coffee table encases the gameplay under its glass top, so the balls don't fly under pieces of furniture that you'd rather not blindly swipe your hand under. Because let's face it, you'd rather move out and find somewhere else to live than clean out the space underneath that fridge.
8. Surface Tension's Dual Arcade Table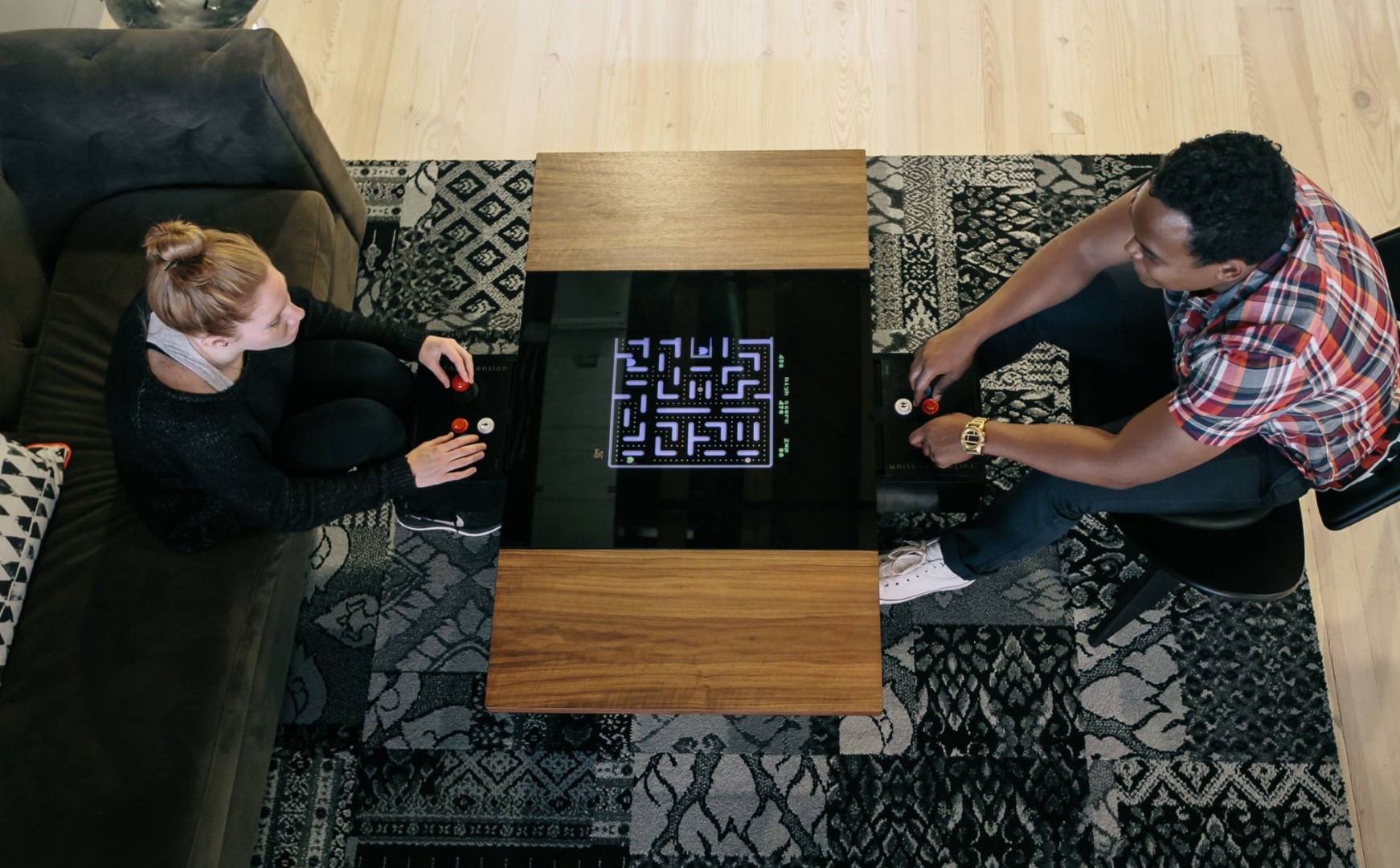 While we're on the subject of coffee tables, let's talk about Surface Tension's Dual Arcade Table. Programmed with a simple menu of 60 old-school classics, this plug-and-play console has drawers on opposite sides that pull out to reveal buttons and joy sticks that you and your friends should already know how to use.
Marie Kondo says to only keep the things that spark joy. And how much joy does an increased heating bill from leaving your A/C unit in the window all winter bring you?
None.
So if you're not using your air conditioner as a coffee table, then store it in MakeSpace, pick up a Dual Arcade Table, and enjoy your upgraded living room that's now an enviable parlor of never-having-to-go-outside-in-this-frigid-weather-to-socialize.