If you're tight on space and looking to give your New York City apartment a rustic feel, DIY pallet furniture may be just what you need to improve your pad. Here are a few of our favorite ideas made from easily acquired wooden shipping pallets.
Folding Pallet Desk
Any New Yorker who works from home but can't find room for a full-sized desk in their tiny apartment will love this idea. The folding desk looks great while saving you some space!
Pallet Wall
This pallet wall from etsy looks great, and if you're living in a studio or a loft, it's a great way to breakup the apartment without blocking natural light.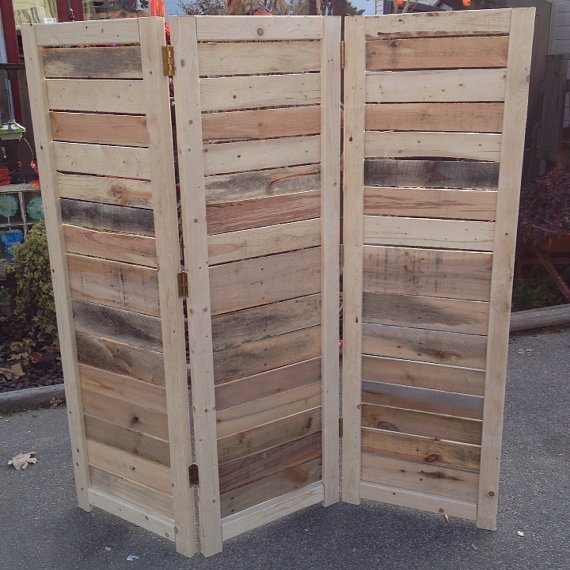 Pallet Bookshelf
Vertical storage lets you maximize your floor space. You can use pallet bookshelves for storing and displaying anything from tchotchkes to encyclopedias to family photos.
Pallet Wine Rack
For you vinophiles, this DIY wine rack is a great way to store and showoff your favorite vintages.
Pallet Coffee Table
Here's how to make your own pallet coffee table. When you're done, you'll be able to kickback and relax in style, plus there's a ton of storage space underneath.