YO! Home's cozy bedroom is so happy that it jumps for joy.
YO! Home's high-tech dining room is so magical that it vanishes into the floor.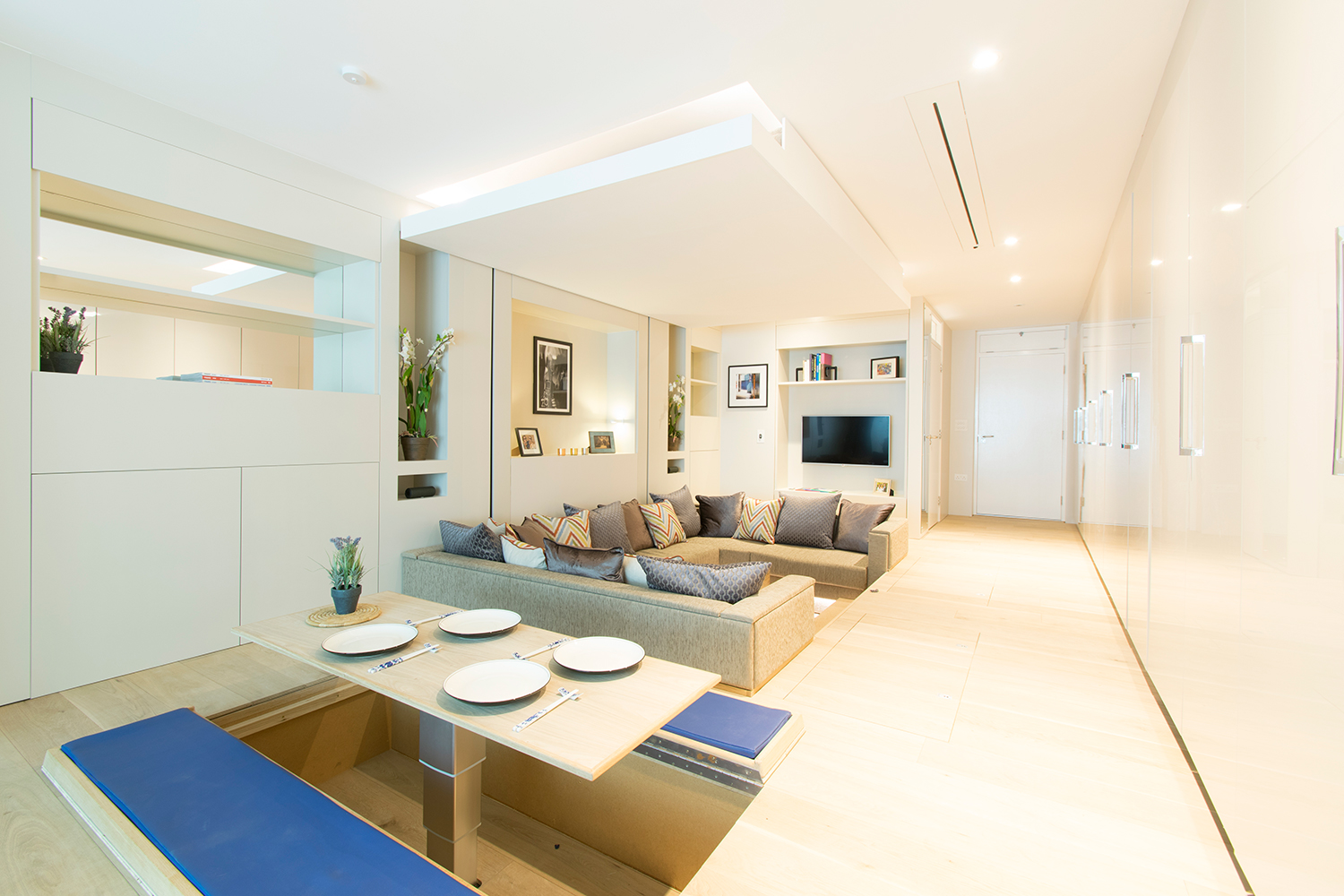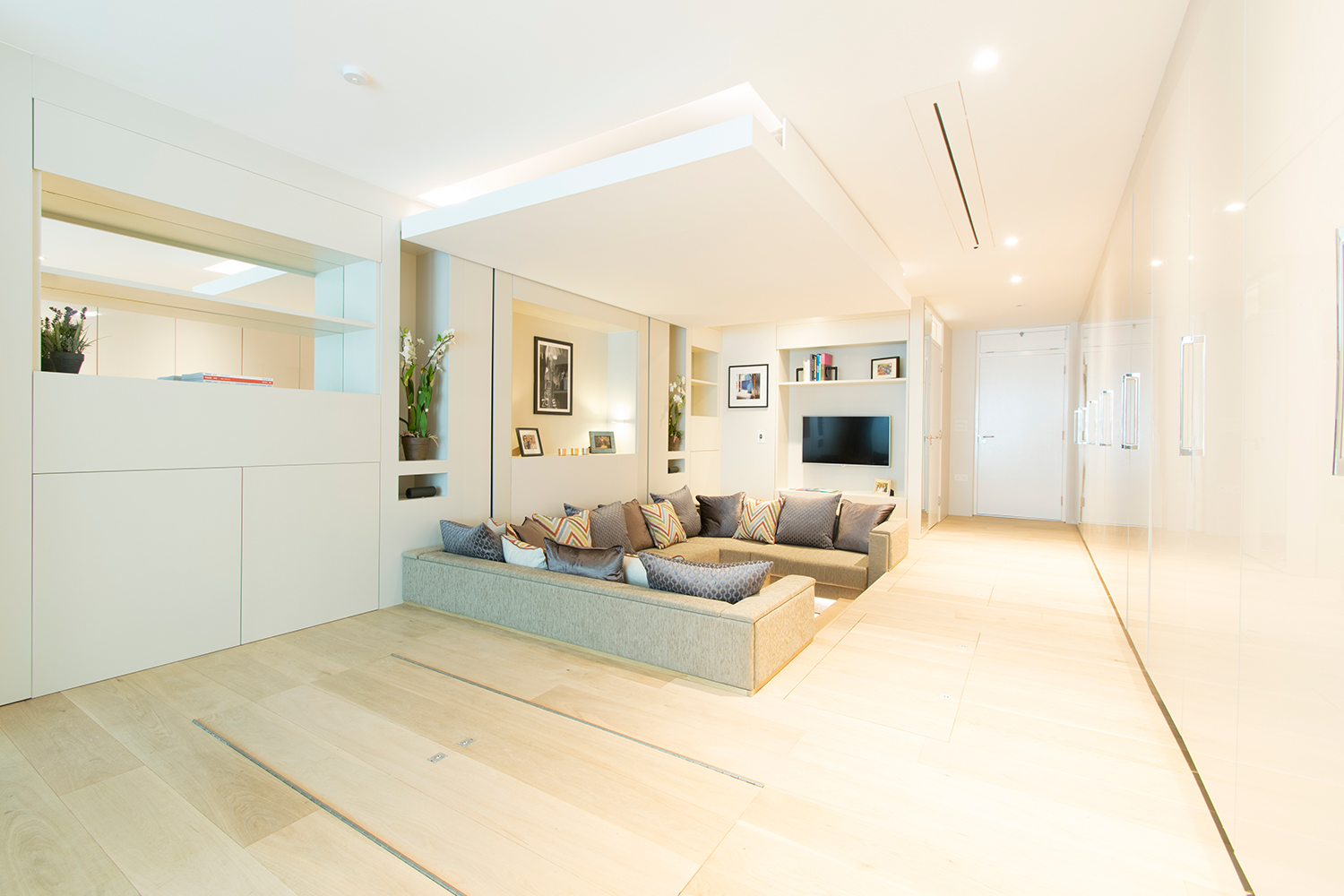 YO! Home's clever kitchen is so friendly that it plays peek-a-boo with you.
YO! Home's hardwood floor is so thoughtful that it reserves not one, but two mini storage units underneath its surface for you, and your significant other. Just in case the studio's multiple storage closets and storage cabinets run out of space.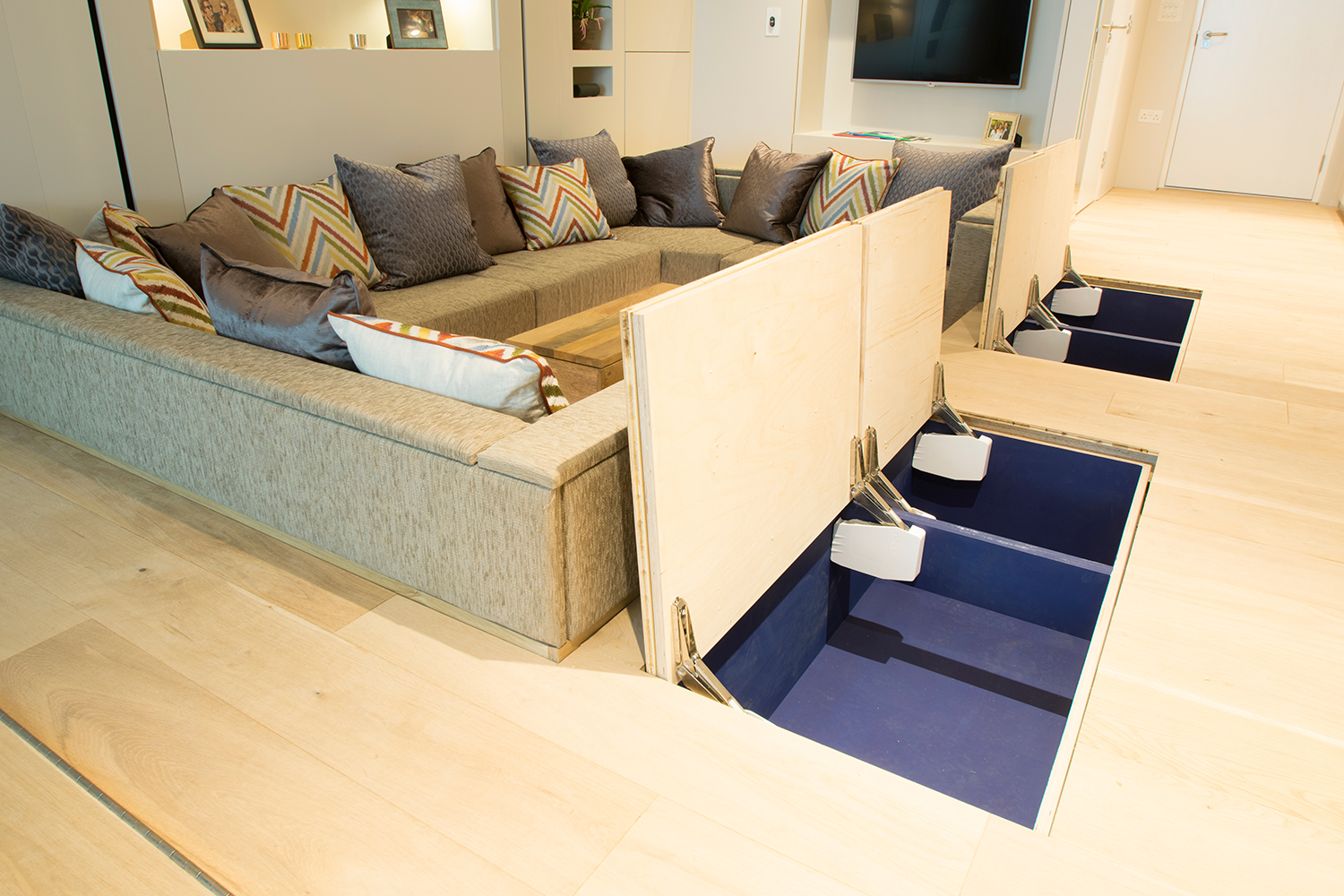 You'd think YO! Home is a millionaire's mansion. But it's not. YO! Home is a 430-square-foot studio apartment.
Wish YO! Home was your home?
It can be, thanks to Simon Woodroffe, the forward-thinking entrepreneur who's also behind the futuristic YOTEL hotel chain and YO! Sushi restaurants.
Starting as early as next fall, a YO! Home building filled with 24 of these Japanese-inspired tricked-out studios will open in Manchester, England, followed by *fingers crossed* Manhattan, Buenos Aires, Tokyo, and Shanghai.
"The idea was born at around the same time as YOTEL; Simon believed that luxury living shouldn't be exclusively available to the rich and famous," reads The Details page on YO! Home's website. "By economising space, without sacrificing quality and style, YO! Home is set to offer a high-end real estate experience at an affordable price."
How affordable?
YO! Home's website doesn't list a price, so we emailed their Managing Director, Jack Spurrier, to discover the answer to your burning question.
"Tbc but circa 160k pounds Stirling," replied Jack, which equals $242,584.80.
No word yet on if you'll be able to rent a YO! Home instead of buying it, but we'll update this article as soon as we find out.
But wait, where's the bathroom?
In a separate room, where it should be.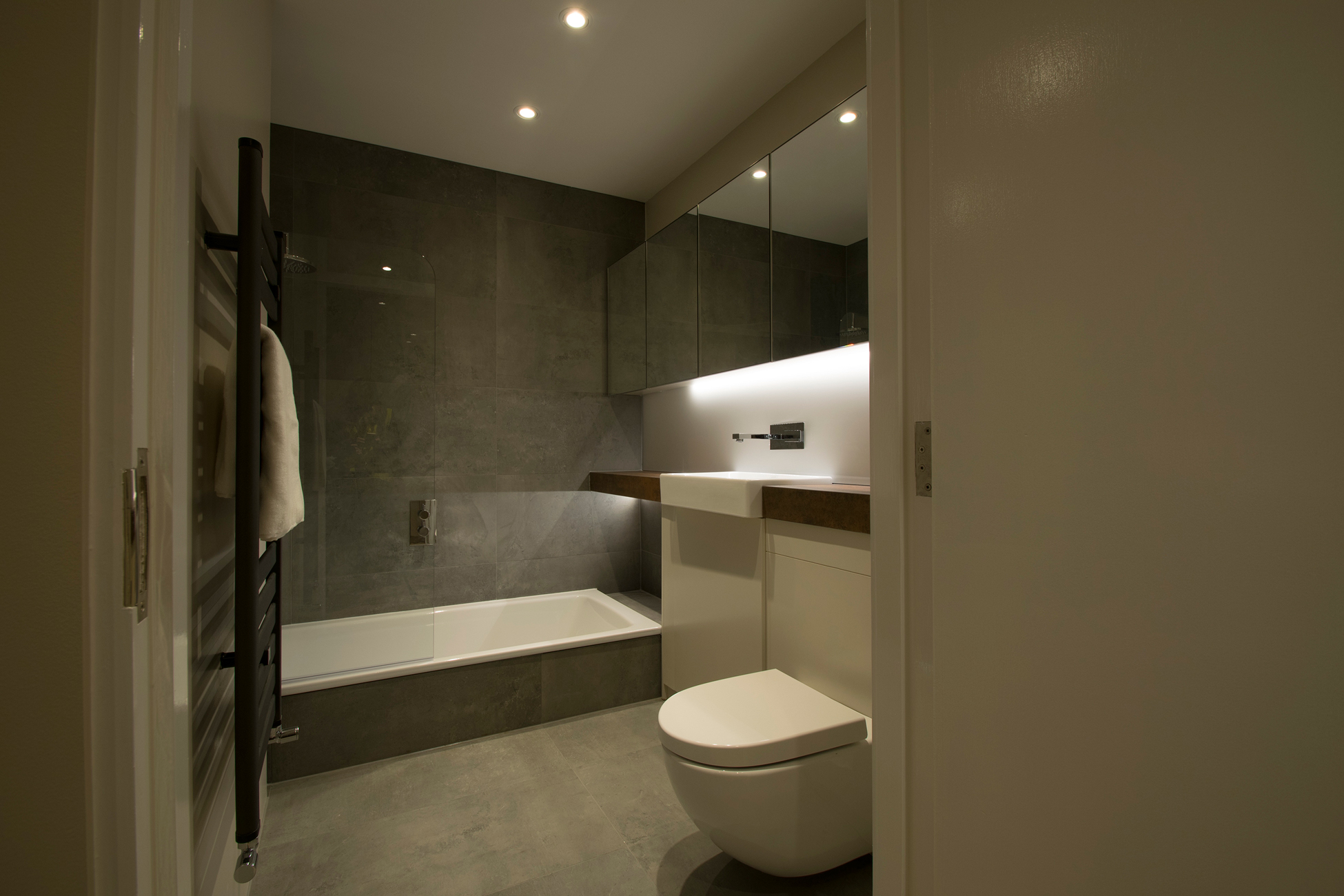 Should you need a break from this petite palace, a breath of fresh air is only a few steps away. Simply walk out YO! Home's front door and you'll find yourself in a garden that has a storage shed.
Or slide open YO! Home's back door, which is surrounded by a floor-to-ceiling glass wall, and kick back on your balcony while you gaze into the horizon until you get tired.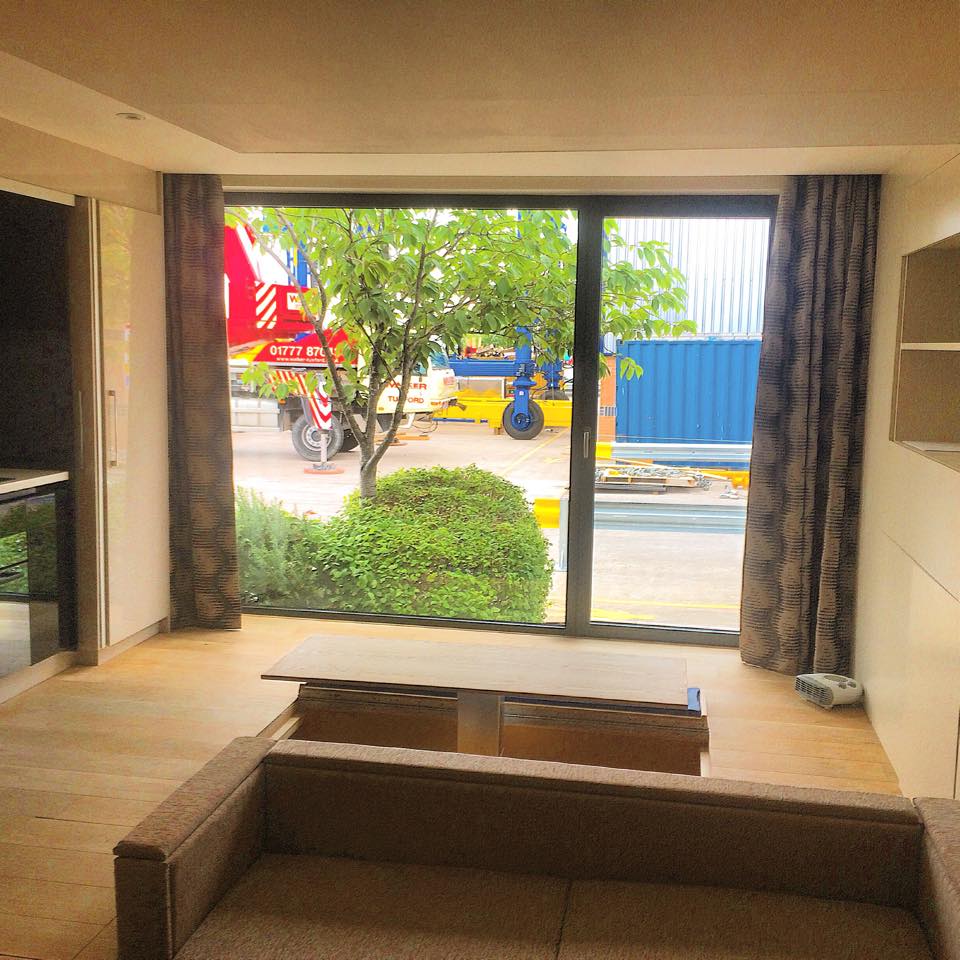 When you get sleepy, simply push a button to lower the bed, and a projector screen, from the ceiling. So that you can watch a movie until you fall asleep. A sleep in which you don't have to worry about getting trapped in the ceiling. Because there are fail-safe sensors that prevent the bed from erupting from the sunken living room.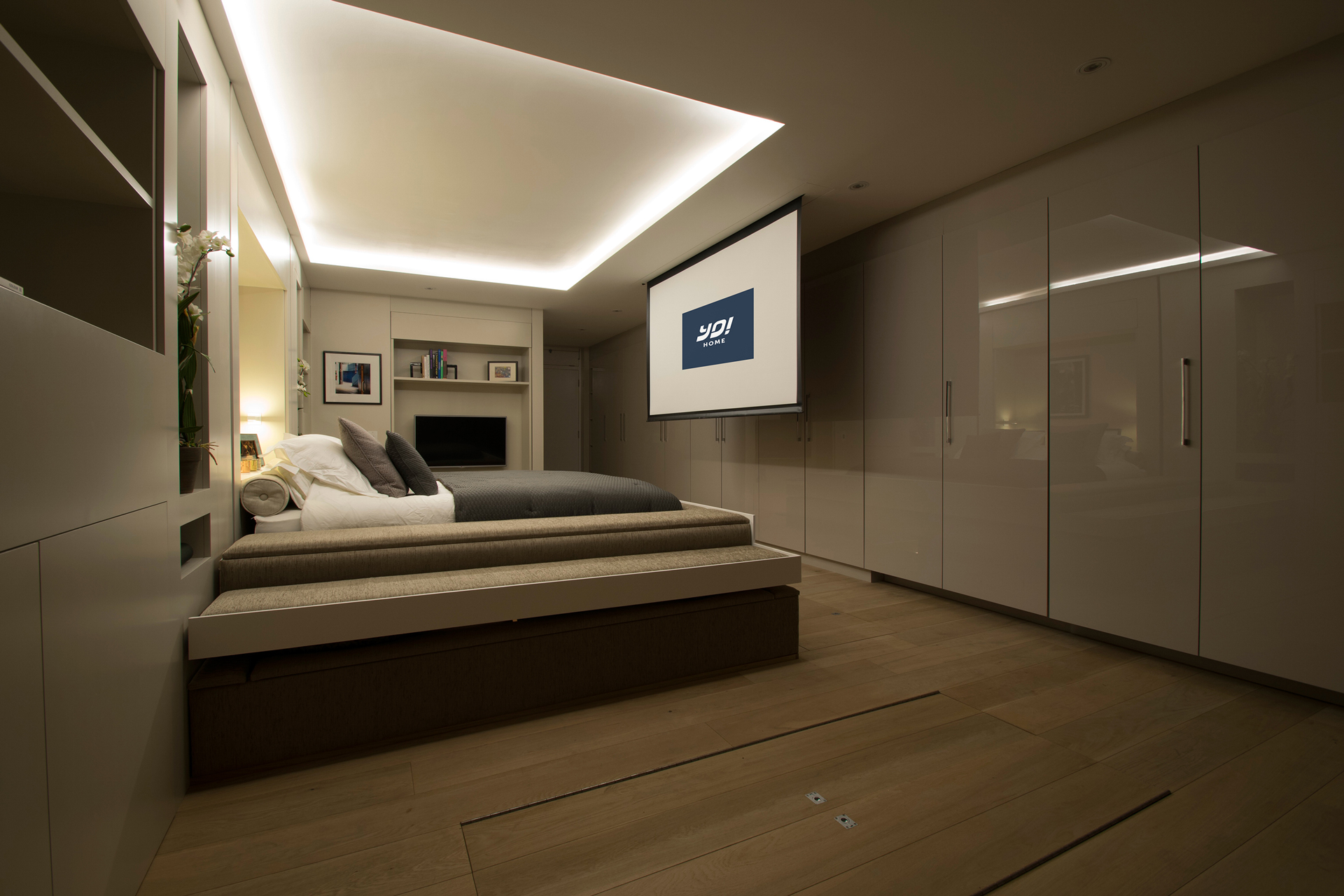 Simon Woodroffe thinks of everything when it comes to pampering you. And we can't wait until YO! Home, which clearly has everything you could possibly want in an apartment and more, hits our shore.