You put up and put away your tree year after year but what if it could be made simpler? To make this seasonal struggle a little easier, we have hacks that can save you time, space, and energy. 
1. Consider Storage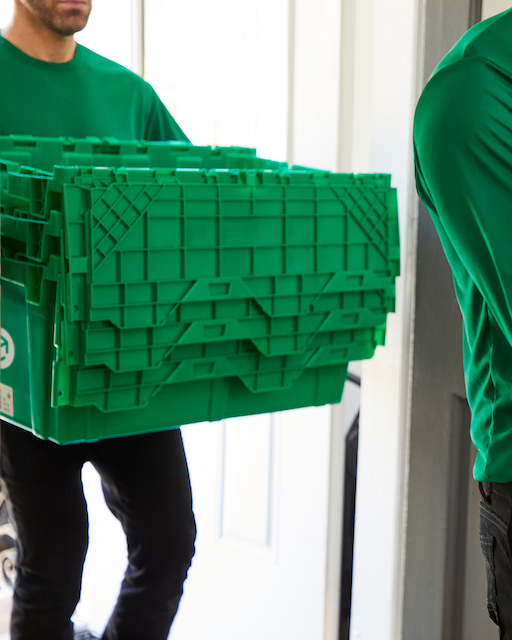 SOURCE: PIXABAY
If you rent a storage space, it's easy to store an artificial tree. All you have to do is cover it up and pack it correctly and you're good to go. When it comes time to move it next year, you simply add in new decorations, take out the old ones that seem off and done!
2. Use an Old Sheet or Drop Cloth
If you have a real tree, put an old sheet or drop cloth next to the base of the tree. While it may seem like a small detail, it will drastically cut down on how long you spend having to pick needles out of your carpet or clean their sappy stickiness off of your bare floor. 
3. Use Egg Cartons for Tiny Ornaments

SOURCE: PIXABAY
It can be so easy to lose or crush tiny ornaments when you store them away with all the other ones you have each year. Finding ways to store them so they are safe becomes a high priority, especially with special or heirloom pieces.
4. Put Newspapers to Good Use
For your biggest ornaments, you can spend money to buy tissue paper to store them in a pretty and safe fashion. But if you'd rather skip the expense, you can rely on newspapers.
5. Use Pieces of Cardboard for Storing Lights
Keep those lights tangle-free by cutting off one of the folding flaps on a cardboard box. You can use that flat surface to wind the lights around. It will keep them in place until you need them next year. 
6. Remove Pine Needles with Baking Soda
Make pine needles less sticky and easier to clean up, by sprinkling some baking soda on your carpet. That will help coat the pine needles, making them easier to dislodge from the carpet. Plus, it can cut down on the pine needle scent you may not want to linger around longer than your Christmas tree does.
7. Label Your Storage Bins

Slap a label on that bin, even if it's just with the words "Christmas tree stuff" written on a piece of tape on that bin. It will save you a lot of searching time later.
AUTHOR: AMY ANTHONY
Amy is a seasoned writer, and a home cleaning and organization authority. Amy enjoys having an absolutely spotless home and has worked hard to develop strategies to keep it that way, despite having 2 kids and 3 dogs! Amy loves sharing her top tips to declutter and achieve a sparkling house with minimal effort.