Picture your dream kitchen: granite countertops, a standing island with bar stools, a six-burner stove, two ovens, a double fridge, a butler's pantry. Now put this dream kitchen in your current NYC apartment. Chances are good that none of this fits.
Cooking and entertaining in your small kitchen, teensy living room, and a dining room that straight up doesn't exist can be an exasperating process. To keep your dinner party happy and your sanity intact, there are a few precautions to take to guarantee that you'll always be the host or hostess with the mostess.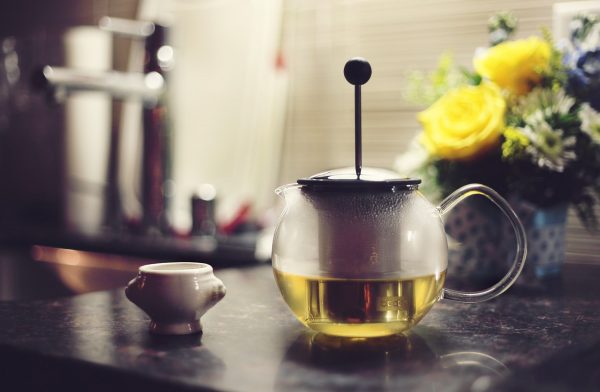 Terri Lee, creative director of Great Performances in NYC, provides some insanely helpful tips to ensure that everything runs smoothly:
Keep it simple and don't go too crazy with a dozen appetizers and extravagant dishes that involve a million ingredients. By cooking with fresh, flavorful food that you purchase that day, you don't have to worry about storing your ingredients or making space to chill food or keep things warm.
Make your apartment look presentable well ahead of your guests' arrival. Use this time to clean and decorate, storing away the things you won't need, while using your ingredients and dishes as a way to spruce up the kitchen and living room.
Feature your vegetables in a colander on the counter to keep them out of the way and add a splash of color. Clear a space on the coffee table (here are 8 space-saving coffee tables for your small living room) and use that space as a serve-yourself bar.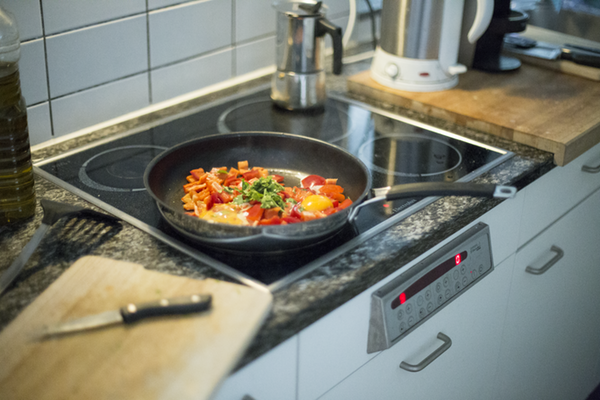 Most importantly, plan a meal that can be made using the bare essentials — a saucepan or large pot, a sharp knife, a cutting board, and a skillet. By making a dish that doesn't require a dozen steps, you minimize clutter, stop clutter from ruining your sleep, and reduce stress.
Possibly the best tip of all:
Lee recommends keeping these essentials on hand, while storing your not-so-commonly-used culinary accoutrements completely out of the kitchen.
And that's where MakeSpace comes in. As long as you're planning your more involved gastronomic experiments ahead of time, you can order back whatever you need.
Be it a mandolin slicer, a standing mixer, or the 11-kitchen-appliances-in-one Lakeland Multichef, you can have it sent right to your door, only to be picked up again once your party's over.