Even if you already carpool to work, buy second-hand clothes, or pay your bills online, there are still plenty of small but impactful changes you can make to live a more environmentally responsible lifestyle.
How?
It starts at home — with your habits, routines, and organizational systems. Yep, you read that right. These 13 extremely easy eco-friendly organizing tips for your home will help you save money, control clutter, and reduce waste (the ego boost is just a bonus):
1. Repurpose shoe boxes as storage containers.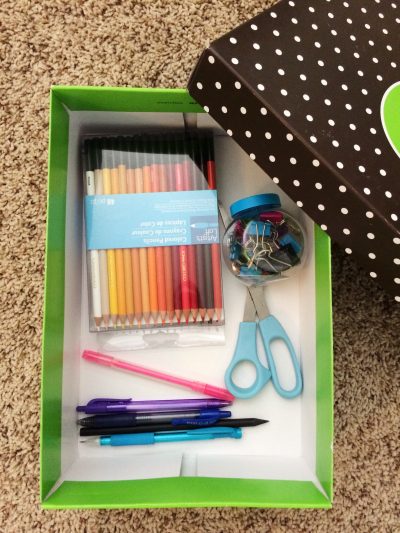 Make use of empty shoe boxes instead of buying new storage bins. Use them to store craft supplies, tools, green cleaning products, jewelry, beauty products, or winter gear like hats, gloves, scarves, and boots.
You can even, gasp, use them to store shoes. Revolutionary, right?
2. Store magazines in a donation basket.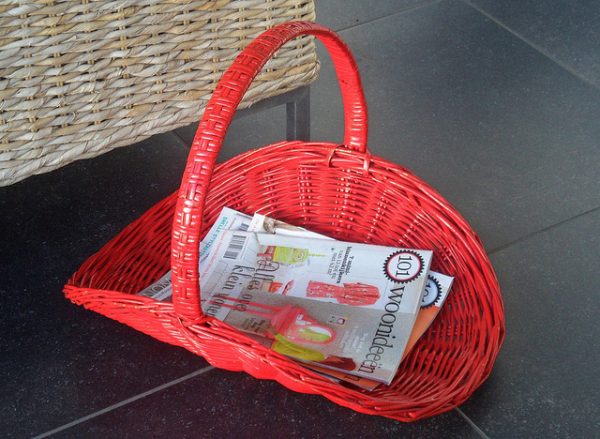 Reduce the amount of waste you produce by donating your magazines instead of recycling them. Designate a stylish basket as the official drop-point for magazines you've finished reading.
Then give the magazines away every week or two. Bring them to your local library, nursing home, dentist office, medical clinic, retirement community, or family shelter.
Free Bonus: If you'd like to donate your magazines, read our handy guide on where to donate your old clothes, books, furniture, toys, cell phones, and more.
3. Reuse glass jars to organize your stuff.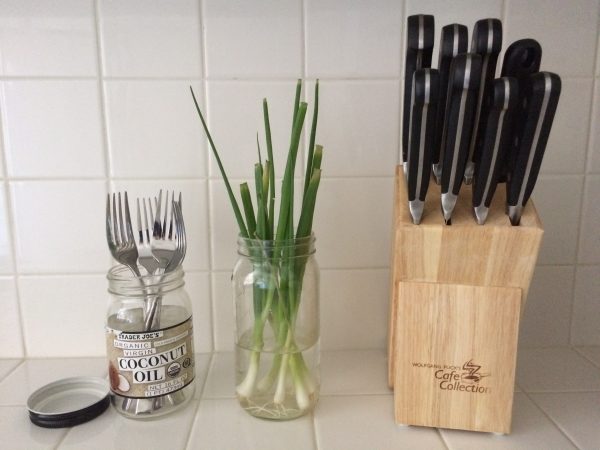 If your jar of coconut oil, marinara sauce, or pickles is running low, save it instead of recycling it. After you clean it out, use it to organize any number of random household items: cooking ingredients and grains, kitchen utensils, pens, craft supplies, or makeup brushes.
You can even use glass jars as vases and planters.
Pro Tip: Learn more ways to repurpose glass jars with this list of 10 brilliant Mason jar DIY ideas.
4. Toss junk mail in a "Need to Unsubscribe" bin.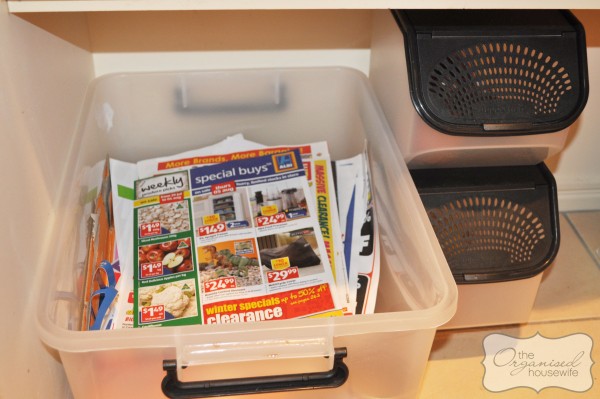 Immediately recycling your junk mail prevents clutter from building up in your home. But if you always throw away catalogs and promotional flyers without unsubscribing from them first, you're setting yourself up to receive more paper products down the line. It's a vicious cycle.
To get rid of junk mail, stash it in a bin where you'll see it every day. Every two weeks or so, go through the pile one paper at a time, call the customer service numbers, and ask to be removed from all of their mailing lists.
Or use Catalog Choice to stop junk mail for good. And while you're at it, check out these 15 awesome apps and services that will spring clean your entire home.
5. Store a pile of rags and dish cloths in an easily accessible kitchen cabinet.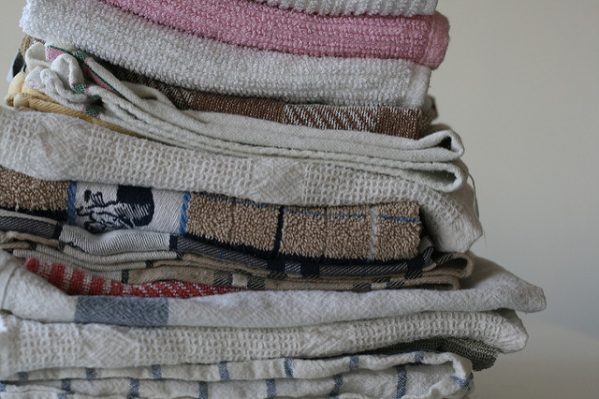 Using cloth napkins and rags instead of paper towels and paper napkins can easily cut your waste in half. Keep them in a nearby kitchen cabinet or drawer so you always have something within reach to wipe up spills.
Go a step further and slide a bin below your sink to collect dirty cloth napkins and rags that need to be washed.
6. Display a basket near the front door to hold reusable grocery bags.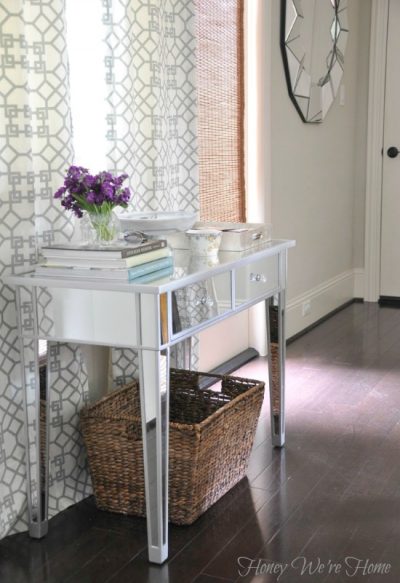 Make space for a pretty basket in your entryway and fill it with fabric totes. That way, you can quickly grab a tote on your way out the door so you don't have to resort to using plastic or paper grocery bags.
If you have limited entryway space, hang your bags on a coat rack or wall hook instead.
Free Bonus: These 15 amazing entryway storage hacks and ideas will keep your home's first and last impression incredibly organized.
7. Set up a wrapping station to store used boxes, gift bags, and tissue paper.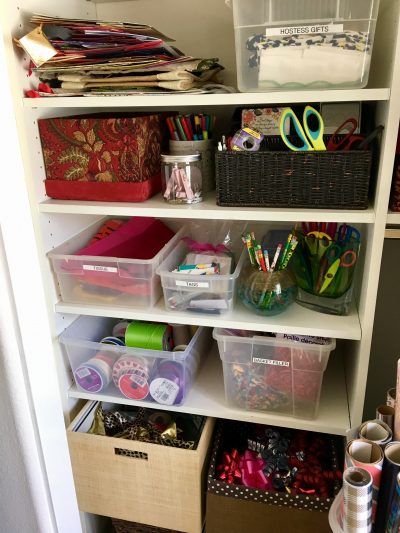 You can make your gift station as basic or as Pinterest-worthy as you want. All that matters is that you designate a place — even if it's a single desk drawer — to store all the used gift bags, tags, tissue paper, bows, and boxes you receive.
Reusing these items saves tons of waste and money.
8. Store a "Reuse" bin in the hall closet.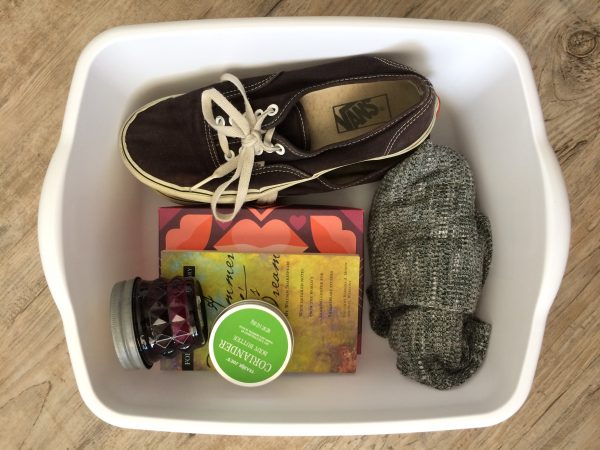 Create a drop-off zone in your home for items you want to reuse, whether by donating, repurposing, or upcycling them. You can toss in clothes, shoes, books, stationary containers, candle jars, mint tins, jewelry boxes, or anything else you think could be given a second life.
Just remember: The Reuse Bin is supposed to help you stay organized. At least once a month, make a standing date with yourself to sort through the bin and decide what to do with each item.
Not sure what items to keep or get rid of?
Our decluttering flowchart will help you finally decide.
9. Set up a mini recycling station in every room.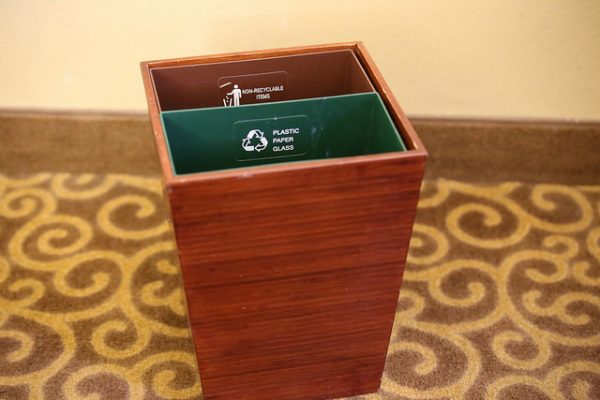 You probably have a recycling station in your kitchen, but what about the other areas of your home?
If you only have small trash bins scattered throughout your house — all of which inevitably get filled with a variety of recyclable and non-recyclable materials — it's time to make recycling more convenient.
Give each room (yes, even the bathroom) its own proper recycling station. Simply add another bin for recyclable items like paper, plastic, and glass. Or use a dual trash and recycling bin like the one pictured above.
Free Bonus: Scope out these 35 powerful spring cleaning tips and tricks from professional organizers.
10. Repurpose wooden crates as storage systems.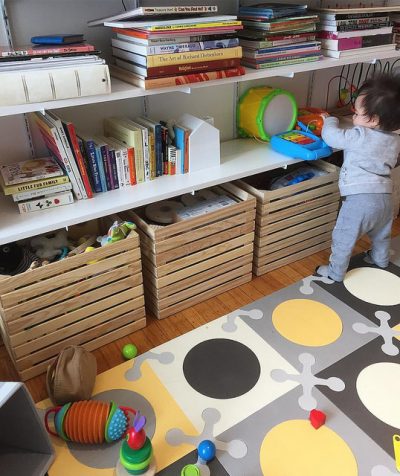 Used wooden wine and fruit crates are excellent storage containers because they're sturdy, versatile, and easy to stack. Use them to store blankets, books, or kids toys (or dog toys, for that matter) in your living room. Or tuck the crates in your entryway and use them to store your shoes and umbrellas.
They also make cool shelving systems in lieu of store-bought bookcases or plastic drawers.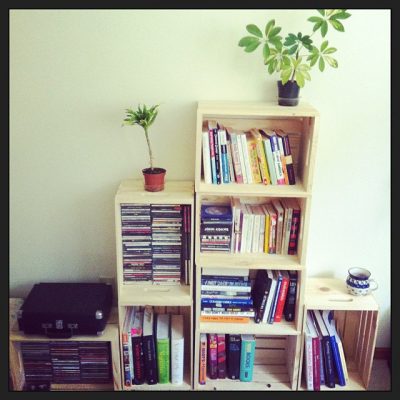 Free Bonus: These 13 easy DIY storage ideas and solutions will organize your entire home.
11. Build a green cleaning kit.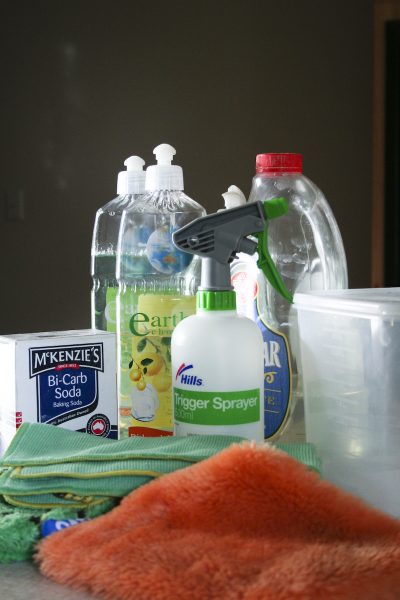 Grab a wooden caddy and fill it with your favorite green cleaning tools: towels and rags, old socks for dusting, wooden scrub brushes, baking soda, vinegar, and jars of homemade disinfectants and stain removers. Just like this lemon and clove nightly sink scrub made by Clean Mama: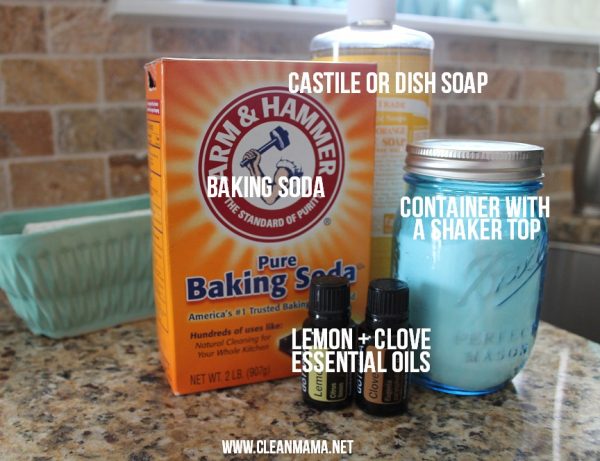 Stash the caddy in the cabinet below your kitchen sink for easy access.
Want more amazing cleaning tips?
Check out this list of 20 genius green cleaning tips and tricks for every room in your home.
12. Stock a kitchen drawer with reusable to-go items.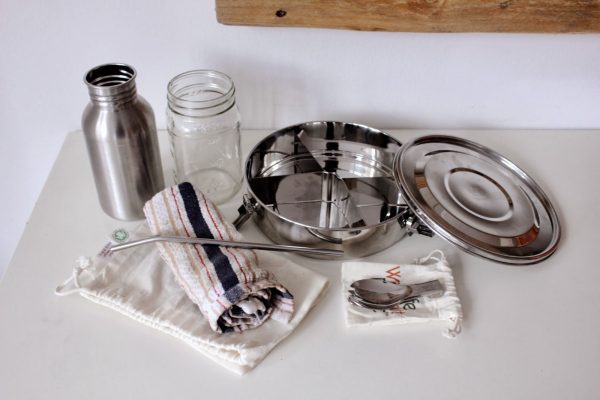 Rather than rely on paper plates, plastic cups, and disposable silverware, arm yourself with a cool eco-friendly to-go kit that you can use for office lunches or beverages like coffee and smoothies.
Gather these tools:
A stainless steel lunch box or glass container
A stainless steel straw
A mason jar or stainless steel water bottle
Linen napkins
Cutlery
A couple cotton drawstring bags to hold your sandwiches and snacks
Free Bonus: Learn how to organize the rest of your kitchen drawers with these 11 clever and easy kitchen organization ideas.
13. Use power strips for appliances.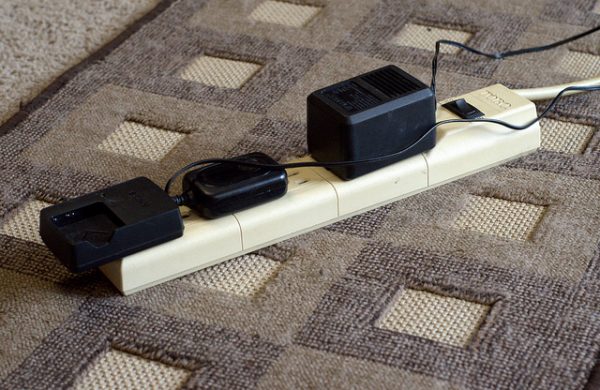 Power strips save electricity and outlet space. Use them in areas where you have multiple appliances or devices to plug in, like your kitchen, TV room, office, and bedroom.
To save even more power, get in the habit of switching off your power strip when you're not using the items plugged into it.
After you organize your home so it's ultra eco-friendly, use MakeSpace to safely store the stuff you love but don't have room for — like your luggage, bike rack, snowboarding gear, skis, winter coats, and collections of CDs and DVDs.
All you have to do is schedule a MakeSpace pickup and pack your stuff. We'll pick up everything from your home, transport it to our secure temperature-controlled storage facility, and create an online photo catalog of your stuff.
When you need something back from storage, simply browse your online photo catalog, click the item's photo, and we'll deliver the item back to you.
This article was written by Paige Smith, a freelance writer from Orange County, California who specializes in lifestyle, wellness, and travel topics.