Picture this: You decide to declutter your home, but despite your best intentions, 30 minutes into the project you're surrounded by a pile of old college T-shirts, wearing a fedora you forgot you had, and sifting through your dresser drawer contents like they're relics.
We've all been there before. Decluttering is difficult, and can often be emotionally draining, anxiety-inducing, or even painful.
Why is letting go of stuff hard?
Because — thanks to a few well-worn excuses — it's insanely easy to justify why you might need to keep something.
But here's the good news: The first step to letting go of clutter is learning to understand the fear you have about parting with a particular item.
Here are the six main reasons letting go of possessions is hard, plus tips for how to move past the fear and make more space in your home — and your life — for the things that really matter.
1. Our stuff has sentimental value.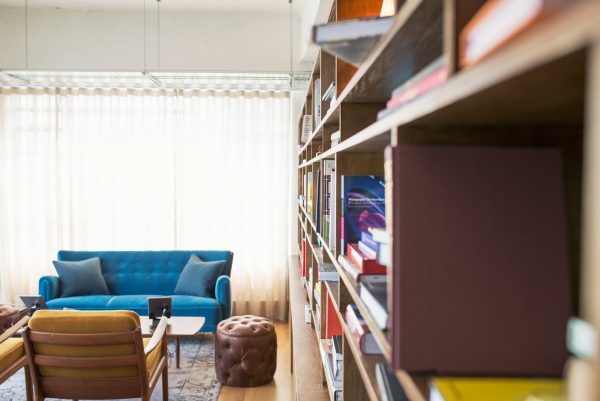 The most common reason we hold onto things is because we're sentimental creatures.
The tiny bottle of white sand from your trip to Oahu. Your grandmother's ottoman. Your concert T-shirt from a first date. Many things we own remind us of a loved one, special trip, or happy period in our lives, making them difficult to part with.
Chicago-based Certified Professional Organizer Amy Trager advises asking yourself if you'll remember the occasion or person in question without the item attached to it. "If you can say yes, you can donate that item. Someone else will love it," says Trager.
If you're tempted to keep the item for nostalgia's sake, take a photo of it instead and jot down a few sentences about its importance.
2. We worry we might need something again.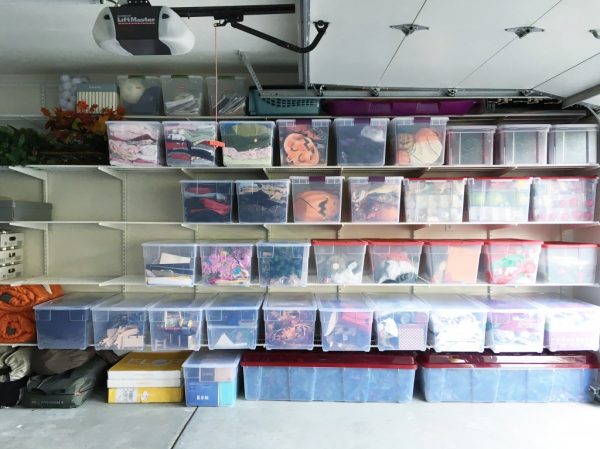 This is one of the most dangerous excuses out there. It's why we hold onto everything from instruction manuals and broken colored pencils to untouched snowboards (here's how to store surfboards) and old chemistry textbooks.
But as Monica Friel, owner of Chicago-based Chaos to Order, says, "There's a difference between needing something and possibly needing something."
Storing stuff we don't use or like just because we think we might need it again someday isn't productive or healthy.
Trager advises getting real and asking yourself when you last used the item in question. If it's been a year or longer, you can let it go.
"You will sometimes get rid of something you may want again. That's okay. You can borrow it, rent it, or repurchase it, if you must," says Trager.
Free Bonus: Use this cheat sheet to declutter your home like Marie Kondo.
3. We feel guilty about getting rid of something from someone we love.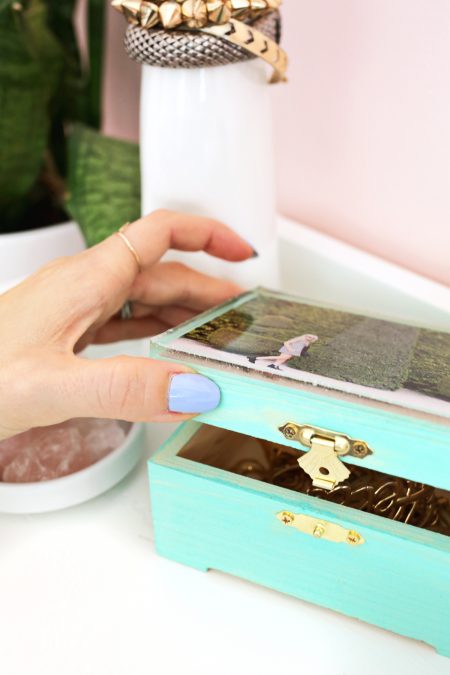 Guilt can play a big role in our resistance to decluttering.
"We often feel guilty if we're getting rid of something from someone we love," says Trager. "It's hard to remind ourselves that a person will still love us, and us them, even if we no longer own this item they gave us."
So instead of shoving the framed cat painting your friend bought for you into a closet to collect dust, let it go.
"Make arrangements to get it into the hands of someone who will appreciate it," says Friel. "It's the best way to honor your loved one."
4. We feel guilty about the money we spent.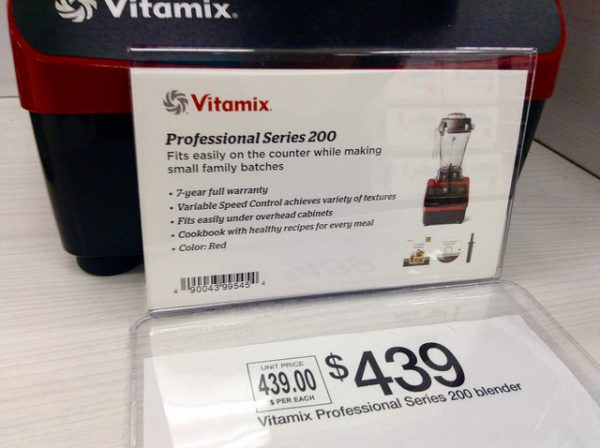 Decluttering guilt 2.0 happens when we're reluctant to let something go because we've spent a significant amount of money on it.
Maybe it's the pricey and bulky blender you realize you'll never use (here's a small and powerful alternative), the non-refundable winter coat that makes you itch, or the fancy bookcase you splurged on only to discover it clashes with your decor.
Whatever the item, it's tempting to want to keep it simply because of its perceived monetary value.
But, as Trager says, "Just because we spent money on something at one point doesn't mean it still has that dollar value. Ask yourself if that dollar value is worth the space it takes up in your home. What is that space and calm worth to you?"
Free Bonus: Check out these 53 insanely clever bedroom storage hacks and solutions.
5. We attach our dreams and hopes to our possessions.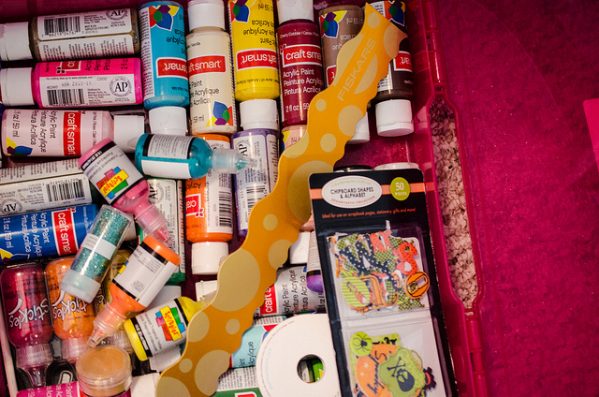 Sometimes, when we say goodbye to an item, we're also saying goodbye to the hope that that item represents for us.
"We keep boxes full of craft supplies because someday we'll build that dollhouse and sew those quilts. We keep stacks of magazines because we'll start gourmet cooking any day now," says Trager.
The list goes on: You save the complete set of Jane Austen novels because you're determined to develop a reading habit. You keep a pair of too-small skinny jeans because you want to lose 15 pounds. You let your acoustic guitar gather dust in the closet (here's how to store music instruments and equipment in a cramped apartment) because you think maybe one day you'll learn to play.
Letting go of these things might feel like a failure or an embarrassment. It might feel like giving up on a dream. But as tough as it is to let go, it's much harder to hold onto something that doesn't bring tangible joy to your life.
Be honest with yourself and let the item go so you can create more space for something that better suits your habits and lifestyle.
Additionally, getting rid of clutter may even improve your health.
Free Bonus: Want more more purpose and peace in your life? Learn these 8 awesome minimalist living tips.
6. We don't make time.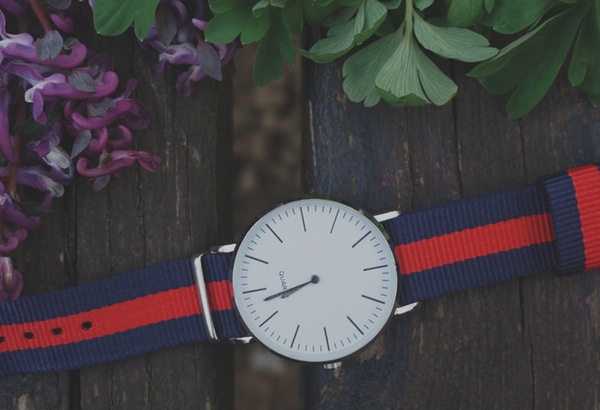 Time is precious, and the last thing most of us want to spend it on is cleaning or decluttering.
That's why our stuff accumulates so quickly — we often don't take the time to consider the things we own and the value (or lack thereof) they bring to our lives.
According to Friel, "Clutter amounts to postponed decisions," whether it's the decision to delay your big closet purge or to leave the stack of mail on your desk for tomorrow (here's how to organize your desk in under 4 minutes).
Instead of waiting until you have an entire weekend to sort through your stuff, make small decisions as they come up. Designate one bin for trash and one for items to donate. Then toss things in right when you realize you no longer need them.
For everything you don't have space for but can't let go of quite yet (like your out-of-season clothes, book collections, or furniture), use Clutter.
Simply schedule a pickup and pack your stuff. We'll pick up everything from your home and transport it to our secure, temperature-controlled storage facility.
And when you finally find the perfect corner spot for your collection of vintage DVDs, log into your Clutter account, select the bin storing your DVDs , and we'll deliver it to you.
This article was written by Paige Smith, a freelance writer from Orange County, California who specializes in lifestyle, wellness, and travel topics.