If you are looking to revamp the inside of a home or considering designing a new space, check out these popular and classic design trends. The key is to pick a trend that's modern and welcoming but won't look outdated in a few years.
Read on to learn the principles of minimalist interior design, one of the most popular and longstanding design trends.
1. Focus on Design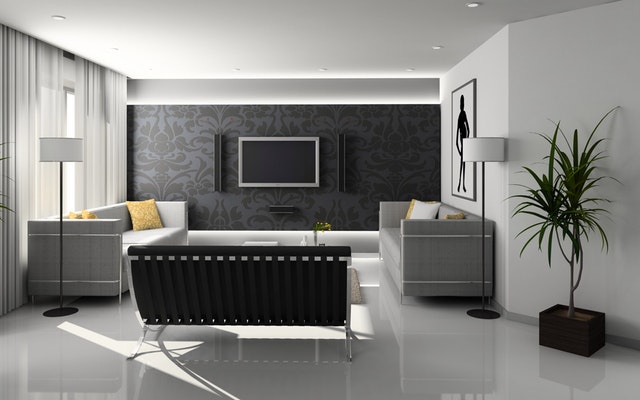 SOURCE: PIXABAY
The first thing people picture when they imagine minimalism are empty rooms with maybe a couch and a table. It's easy to confuse minimalism for bare spaces, but that's not the point. Minimalist interior design focuses on quality instead of quantity. Instead of placing the same chair in every free corner of a room, an interior designer might choose a high-quality chair or two as the centerpiece of the room. When you invest in quality over quantity, it is perceived as a higher level of care.
2. Utilize Standout Furniture
Paint colors or wallpaper with minimalism typically stick to neutral colors. You shouldn't be overwhelmed with bright reds or dark greens. Beige, white and cream should be the focus of your color palette, except for a few accent pieces, such as furniture. Utilize standout furniture to act as the pop of color in a minimalist room. You'll still achieve the vibe you're looking for without splattering color all over the walls.
3. Hang Striking Art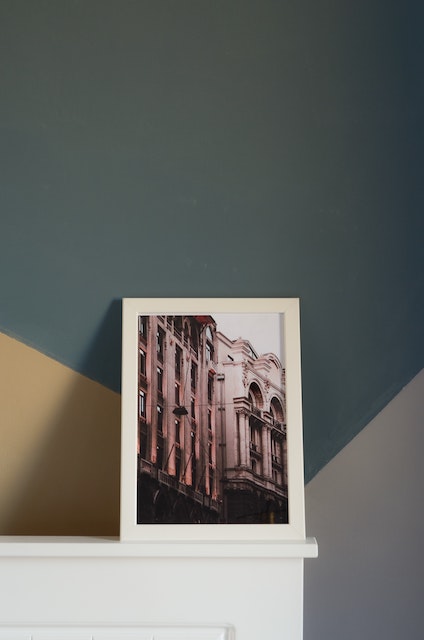 SOURCE: PEXELS
No room is complete without at least one or two pieces of artwork on the walls. Find minimalist artwork by learning about the best artists or reading about key ideas. Minimalist art separates itself from the rest of the art world because it contains no biography or metaphors. Geometric images work best in minimalist settings, mainly if they use muted colors.
4. Use Multiple Materials
It's easy to accidentally repeat design motifs in a minimalist room, but the theme lends itself naturally to playing with textures. Once you have an idea of how each room will look, use materials like bamboo to add a layer to your design and enhance the overall experience.
5. Embrace Natural Light
Instead of repeating table lamps or light fixtures in the ceiling, minimize your light sources by embracing natural light. It brightens a space better than any fluorescent bulb and prevents extra lamps from using up more space in the room.
6. Keep Decor Simple
Some people enjoy going overboard with decor at home, decorating with wreaths, frames and anything else they can find. A minimalist room should keep decor simple. Use faux greenery in a single planter or a throw blanket as an accent piece to pull the design together.
Sketch It Out First
Before placing anything in a room, sketch out your designs with all the decor and accent pieces included. You'll find that it's easy to redesign spaces into minimalist havens once you understand the principles of the design.
AUTHOR: KACEY BRADLEY
Kacey Bradley is the blogger behind The Drifter Collective, an eclectic lifestyle blog that expresses various forms of style through the influence of culture and the world around us. Along with writing for her blog, she has written for sites like U.S. News, SUCCESS, Guides for Brides, Hotel Online and more!
Follow Kacey on Twitter and subscribe to her blog to keep up with her travels and inspiring posts!