What do wood pallets and Mason jars have in common? Both are ridiculously talented at storing goods, which makes using them to increase the space in your tiny apartment a splendid idea.
What don't wood pallets and mason jars have in common? Wooden pallets are upcyclable into furniture with storage, while mason jars … not so much. Because who wants to sit on glass? Thus, wood pallets are the new mason jars, except much more versatile and safe.
The best part: You can find wood pallets for free on Craigslist, or as this Lifehacker article "Find Free Shipping Pallets and Reclaimed Wood for your DIY Projects" suggests, by asking an independent hardware, garden, or power equipment store owner if they have some to spare.
So, consider saving the planet, and the limited space in your apartment, by upcycling shipping pallets into any one of these 11 easy DIY wood pallet projects.
1. Wood Pallet Sofa
Aside from lighting them on fire so that you and your friends can make thousands of S'mores, what would you do with six wooden pallets?
As of today, your answer can now include stacking them two-levels high and placing soft pillows on top to make one cozy, wood pallet corner sofa. A wood pallet sofa that has plenty of storage space for your books, magazines, and iPad or Kindle that tries to make the previous two formats obsolete.
2. Wood Pallet Jewelry Holder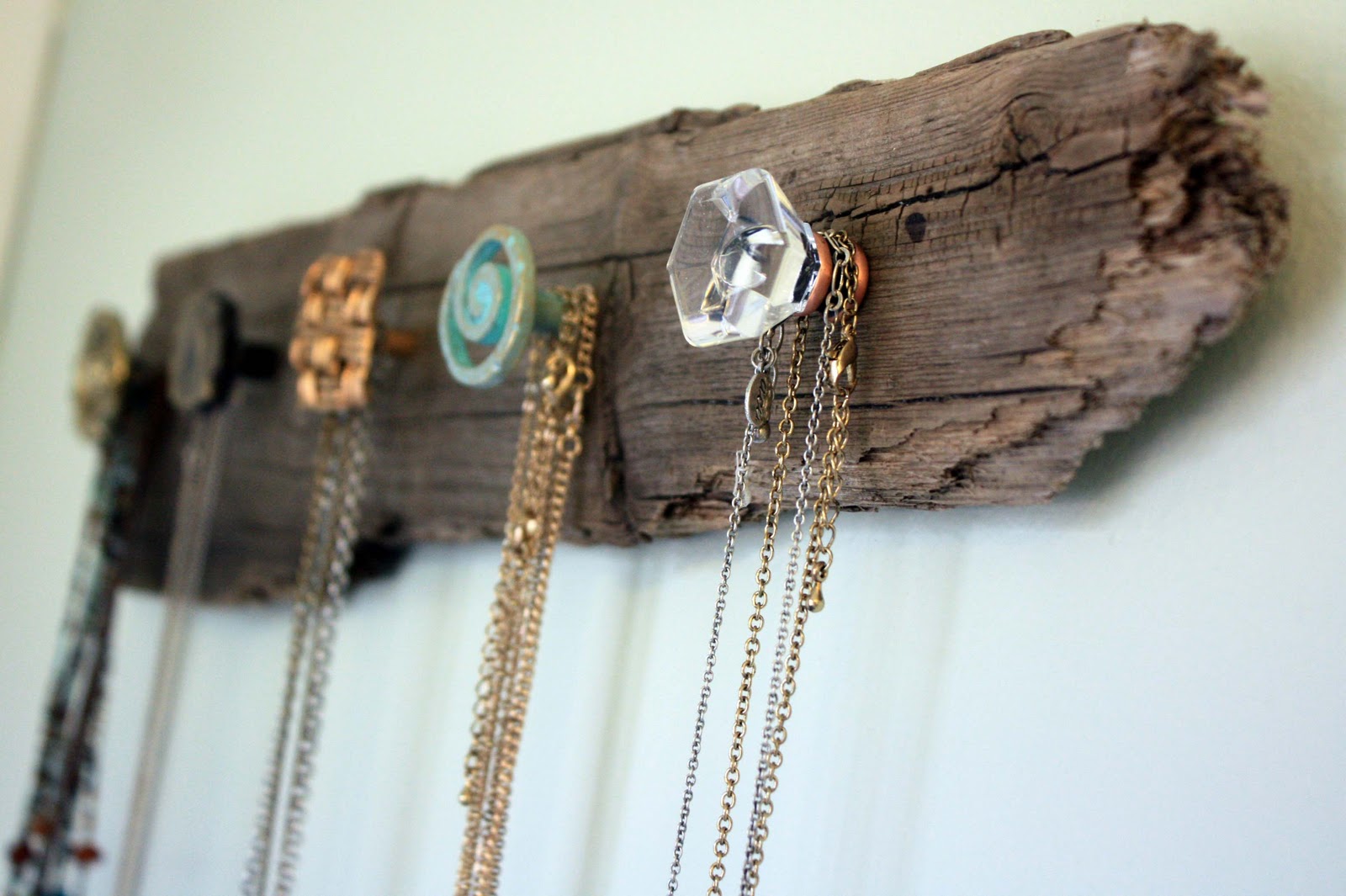 You have just under a half hour to get ready for work and head out the door. There's not enough time to uncover a chic outfit, so let's go with a black dress instead. But it still needs something. Where's that necklace you wore last week that everyone loved? You look everywhere, but no luck. This is why you need a wood pallet jewelry holder to store your necklaces, earrings, and bracelets in clear view. Who knew one wooden slab could save your outfit?
3. Wood Pallet Cooler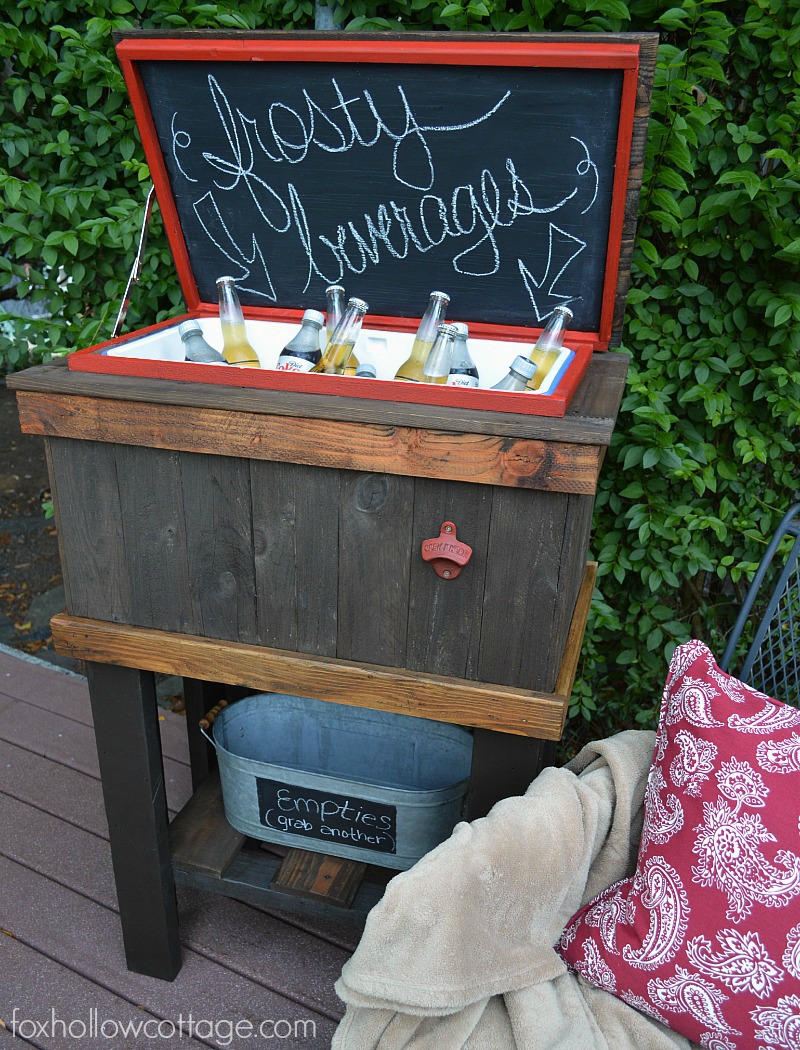 Summer's almost over, but there's still some time left for you to enjoy one last barbecue with your friends. Whether you're hosting or attending a BBQ, a wood pallet cooler keeps your drinks cool and the balcony decor even cooler with a metal storage tub for your "empties."
4. Wood Pallet Barn Door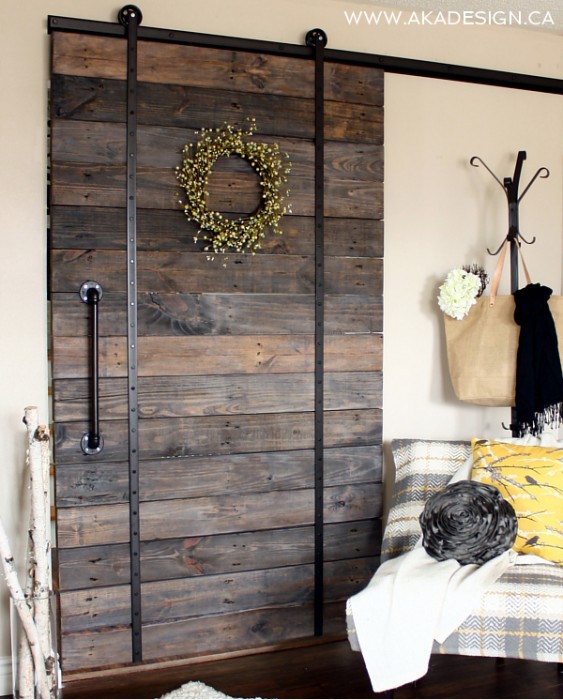 Thinking of giving your apartment a rustic makeover? Or maybe dividing a room into two for more privacy? Make it happen with a wood pallet barn door that conceals your rooster, we mean, roommate.
5. Wood Pallet Towel Rack Shelf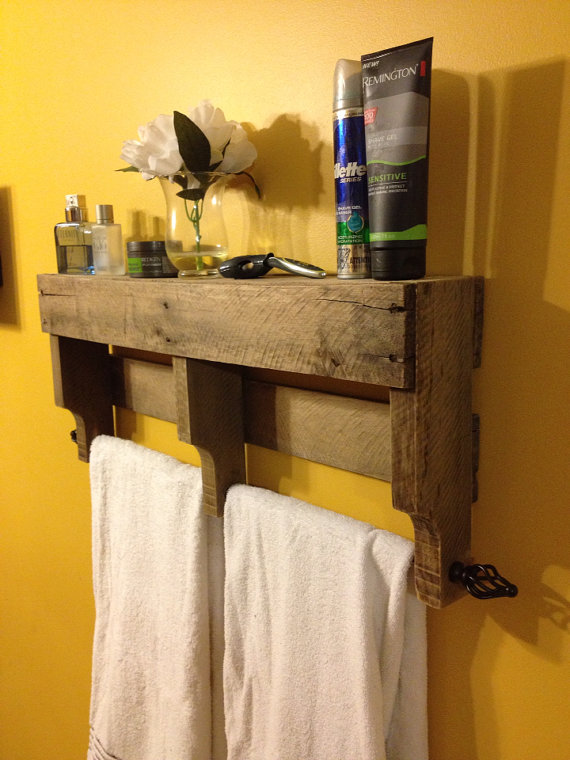 Just because your bathroom is probably located indoors, doesn't mean the furniture inside of it has to originate there. Feast your eyes on this inexpensive wood pallet towel rack that hangs two bath towels and stores all of your bathroom essentials.
6. Wood Pallet Planter Tower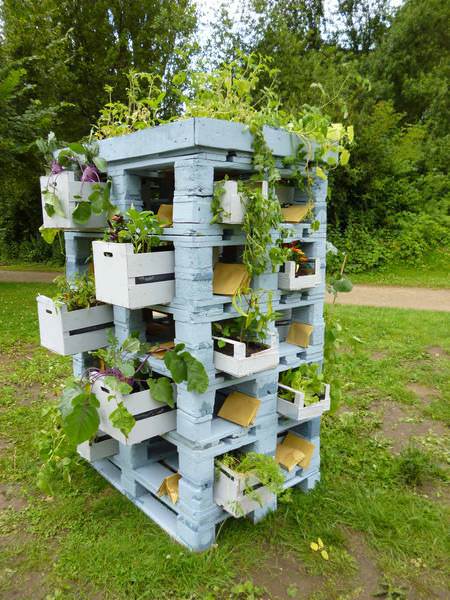 Everyone could benefit from adding a little green to their apartment, and nothing makes more sense than to keep your plants in their natural habitat. For those of you with a small backyard or balcony, or just a love for the great outdoors, wood pallet planters make for an impressive, conversation-sparking gardening tool.
7. Wood Pallet Hanging Bed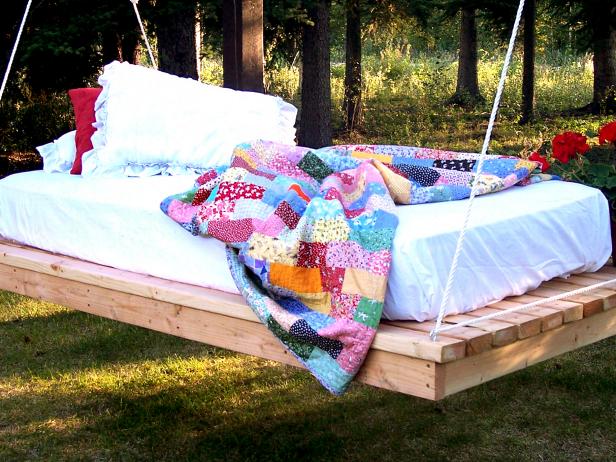 What's better than Dancing with the Stars? Sleeping under them on this wood pallet hanging bed that has room for two.
8. Wood Pallet Pet Bed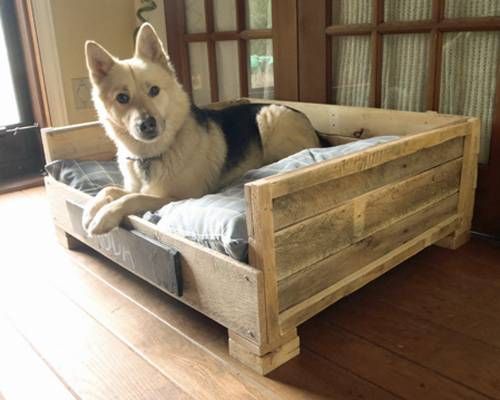 What's that? Your best friend is whining because he doesn't have a wood pallet bed of his own? Turn your pup's frown upside down by building a cute wood pallet pet bed. Awwww.
9. Wood Pallet Coffee Table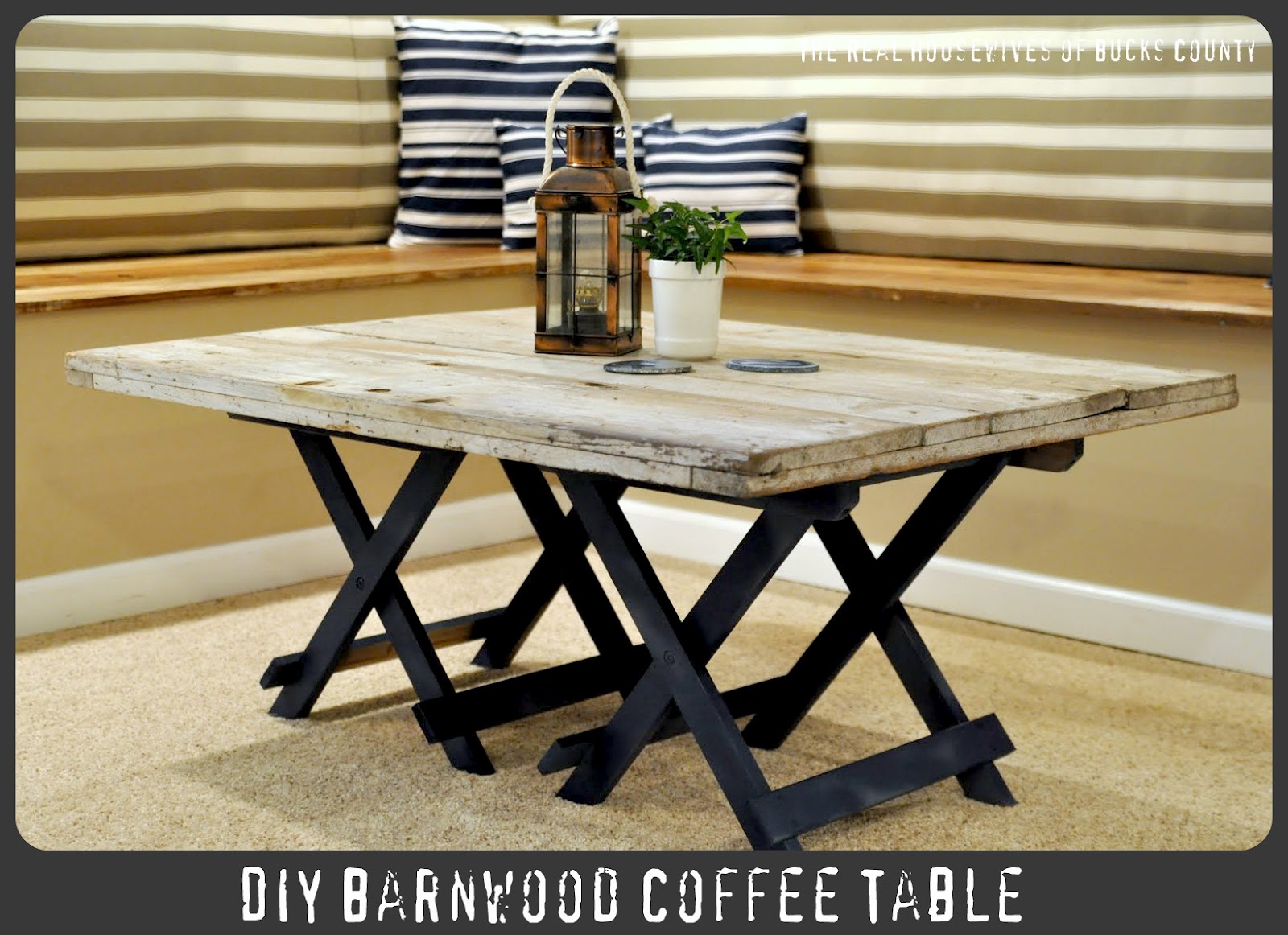 If you're from the imaginary school of thought that says "if your coffee beans comes from nature, so should your coffee table," then a wood pallet coffee table is the perfect philosophical addition to your living room.
10. Wood Pallet Chair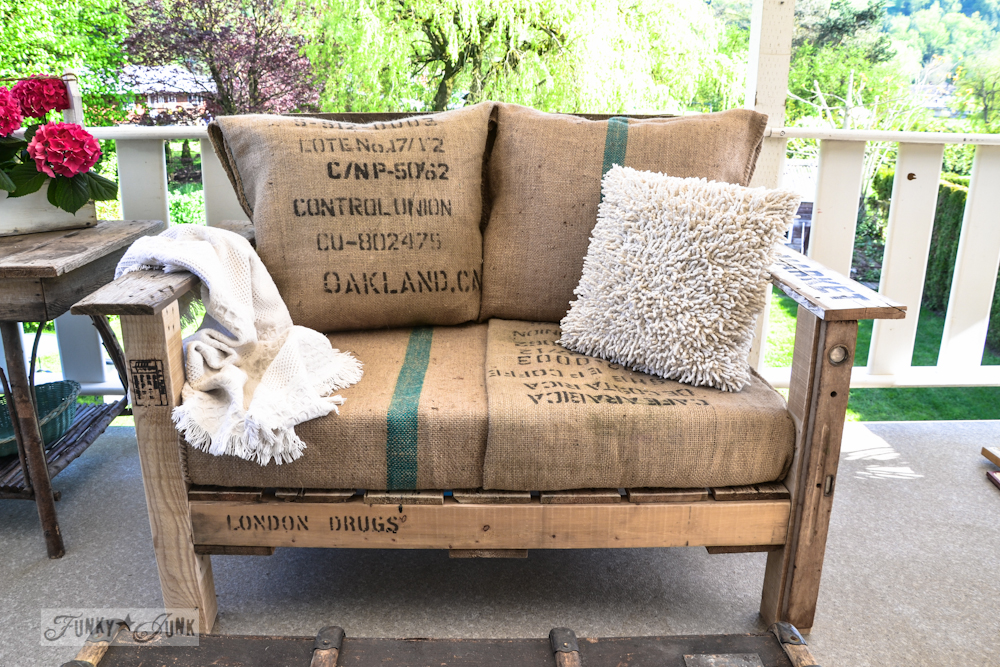 What chair are you sitting on right now? Chances are it's not as fresh as this wood pallet loveseat that you can totally build with your bare hands over the weekend.
11. Wood Pallet Swing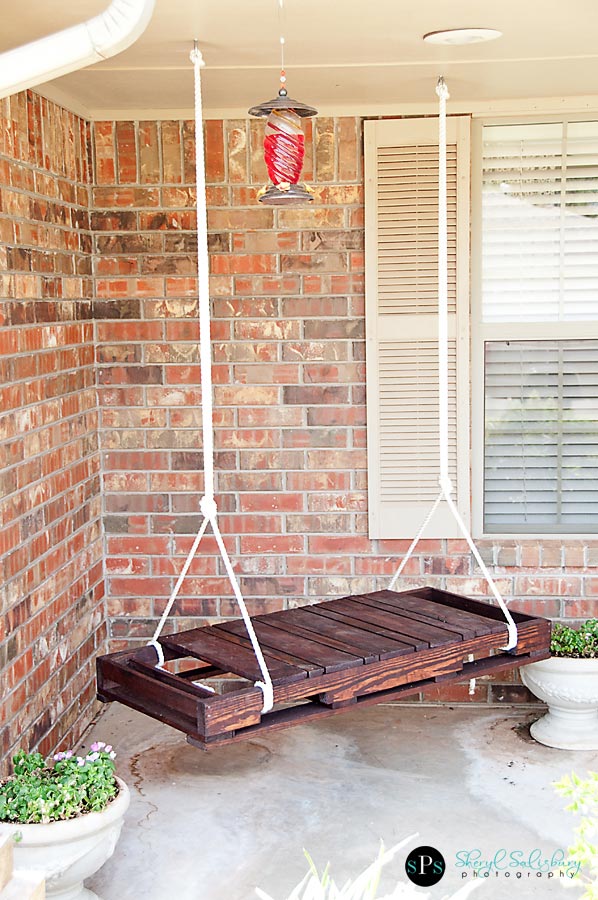 By the way, thanks for swinging by the Clutter blog. If you'd like to continue swinging, hop on this wood pallet swing. When you're done, swing by our place.