Decluttering your home is a big undertaking. It takes a considerable amount of energy to sort through your stuff to figure out what you should keep or get rid of.
Luckily, there are certain items you don't need to think twice about before tossing. We've compiled this handy, no-brainer list of clutter culprits for you, so all you have to do is follow our lead.
Below are 15 things you should get rid of right now for a cleaner, calmer home, plus tips on the best ways to do it.
Free Bonus: Decluttering Flowchart: Finally Expel Clutter From Your Home
1. Meaningless knick-knacks and souvenirs
If your travel souvenirs and random knick-knacks (like your plastic Big Ben replica or porcelain elephant) don't enhance your decor or bring you happiness, bid them adieu.
Pro Tip: If your stuff is valuable, consider selling it on OfferUp.
2. Books you don't plan to read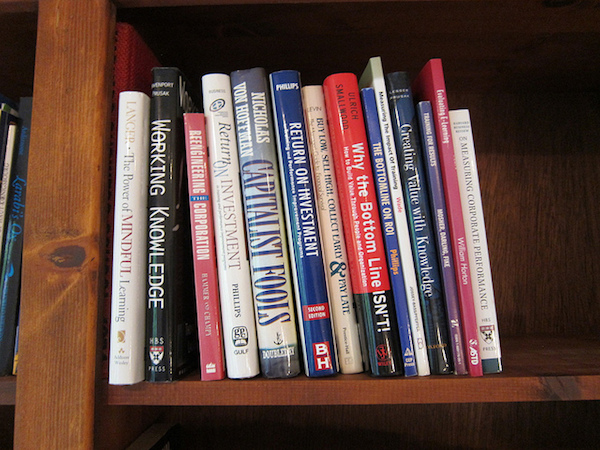 Are you actually going to crack open that beginner book of Italian, or dive into Les Misérables for the first time?
Be honest with yourself, and donate the books you no longer have the desire or time to read. Here's how to decide what books to keep or get rid of.
You'll have more space for the stuff you love, like your vinyl record collection. Plus, you won't feel guilty every time you look at your bookcase.
Need more space for the books you do keep?
Check out these nine creative book storage hacks for small apartments.
3. Worn-down shoes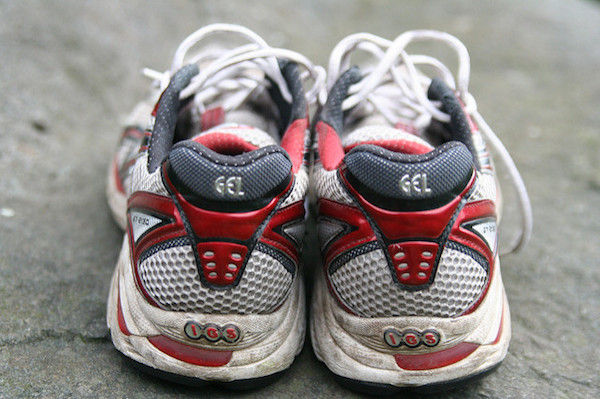 If you reach for the same one or two pairs of shoes over and over, consider getting rid of your collection of old, dusty footwear.
Here's how to store the shoes, boots, and sneakers you save.
Pro Tip: Since shoes take 30 to 40 years to decompose in landfills, it's better for the planet if you repurpose or recycle them instead of tossing them. If your kicks are in good condition, donate them to an organization that gives shoes to people in need, like Soles4Souls or One World Running.
Planet Aid accepts all shoes in any condition. Nike's Reuse-A-Shoe program will take your worn-down athletic shoes and recycle the material to manufacture athletic surfaces like tracks and tennis courts.
4. Old Halloween costumes and school uniforms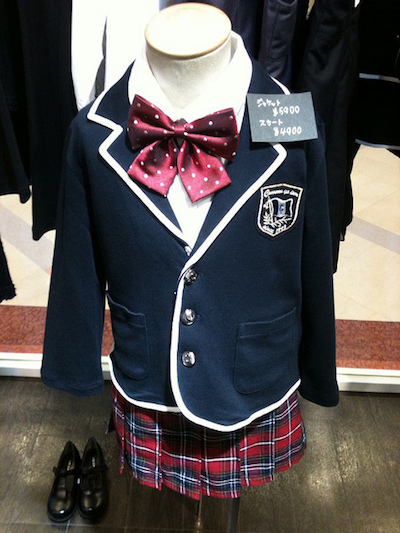 Your high school volleyball uniform might be sentimental, but chances are you won't miss it when it's gone. Same goes for those polyester Halloween costumes and masks cluttering your storage closet.
Get rid of the clothes you'll never wear again. Then use this guide to clean and store your remaining Halloween costumes and decorations.
5. Cards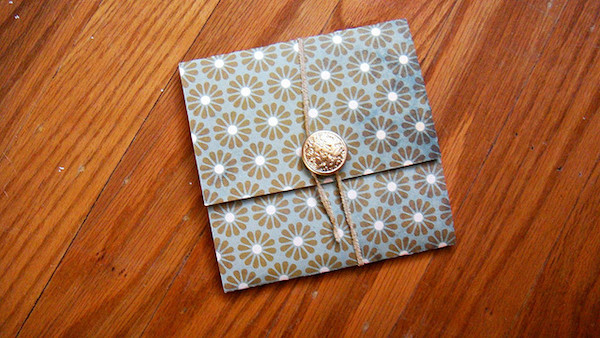 It's tempting to save cards for sentimental reasons. But if you don't purge them often, you'll have boxes full of notes you never look at (and probably forgot you saved).
Recycle your holiday cards (you'll get new ones next year, anyway!) and any birthday, thank you, or "just because" cards that have brief, generalized messages.
Only save the ones that have special meaning to you.
6. Expired beauty products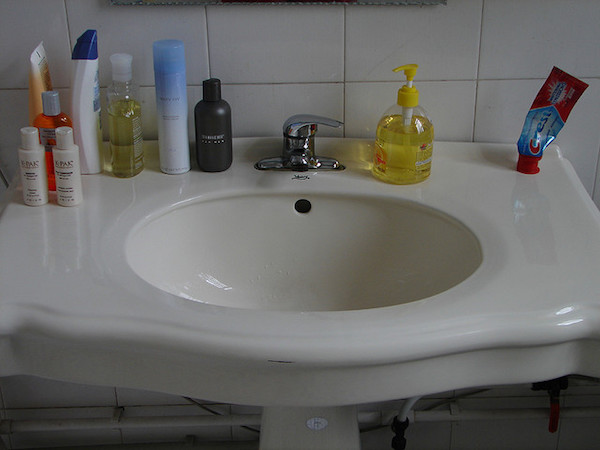 Believe it or not, beauty products like lotion and shampoo have an expiration date (Real Simple has a guide to checking makeup expiration dates).
To free up space in your bathroom cabinets, toss all your expired skincare, hair care, and cosmetic products, especially makeup and sunscreen that's no longer fresh.
Here are 16 clever beauty storage ideas and solutions for the products you have left over.
Important: Recycle the plastic containers from your beauty products so they don't end up  in landfills. Sign up to be part of Terracycle's free and super easy Personal Care and Beauty Recycling Program. Or drop off your empty and thoroughly rinsed containers at a nearby Origins store. Origins recycles empty containers from any brand at any time.
7. Kitchen utensils and appliances you never use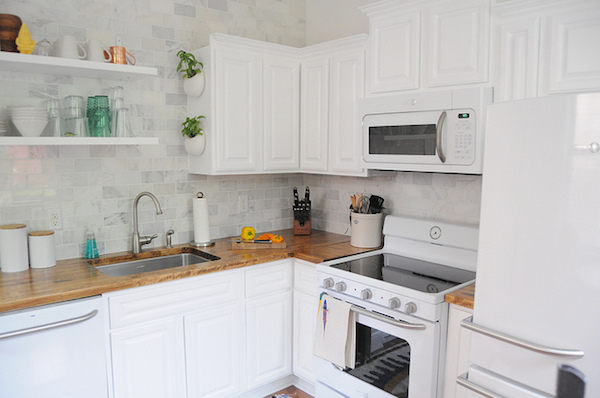 There's no sense in organizing your kitchen drawers and cabinets to accommodate bulky appliances and obscure gadgets you never use. If it's been months since you dug through your cabinets to find your pasta maker, meat thermometer, or mini-loaf pan, put them in the donation pile.
Save your precious kitchen storage space for your go-to items, like your French press or blender.
Free Bonus: 11 Clever And Easy Kitchen Organization Ideas You'll Love
8. Formal wear you only wore once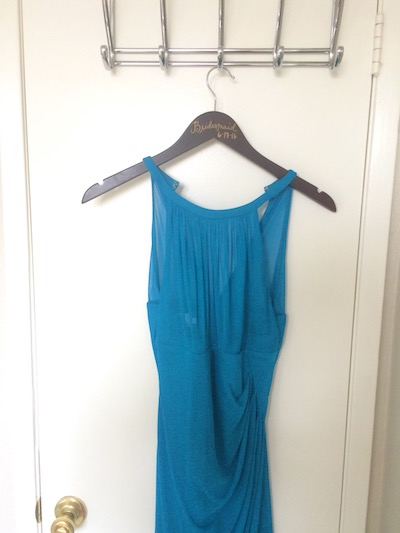 You might love your BFF, but that bright-green bridesmaid's dress from her wedding isn't doing you any favors. Neither are any suits, gowns, or formal attire you don't wear at least annually.
After you declutter (our KonMari method cheat sheet will help you do that), learn how to easily organize everything in your closet.
Pro Tip: Sell your formal wear at your local Buffalo Exchange or online with Poshmark, Prom Again, or The Dress List.
9. Desk and craft supplies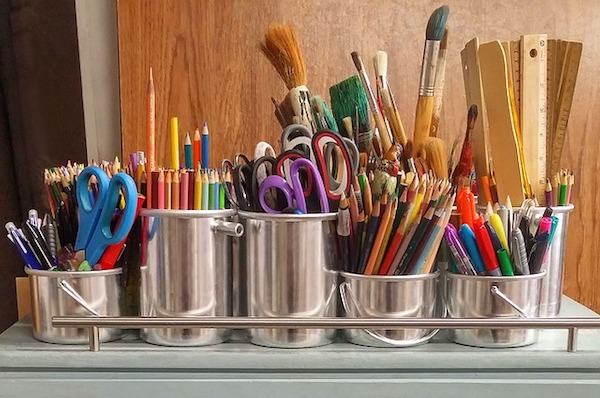 Unless you're a hard-core crafter (or you have a child in grade school), you don't need multiple boxes full of dull pencils, promo pens, and scrapbook stickers.
Organize your desk, and narrow down your supplies to the basics. Then donate the rest.
10. Your collection of CDs and DVDs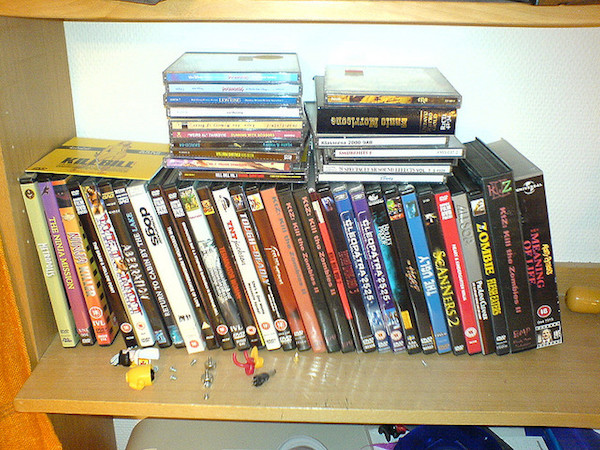 There are a couple practical reasons to hold onto your CDs and DVDs, like in case your WiFi gets spotty and you can't stream music and movies. But finding space and time to store and organize a massive collection of outdated physical media isn't always worth it.
If your stack of Good Charlotte CDs and Austin Powers movies is taking up prime real estate in your bedroom or living area, get rid of them so you have more space for the things that matter.
Free Bonus: Should You Keep CDs And DVDs? How To Store And Sell Them For Cash
11. Half-used spices and expired food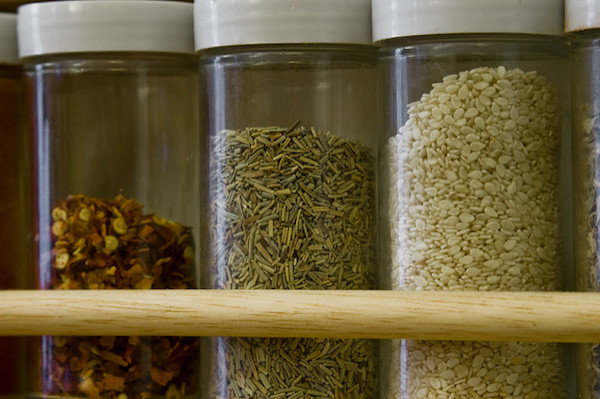 Double your kitchen cabinet space in two seconds by tossing out all your expired food. While you're at it, get rid of spices you've never used or don't particularly like. Bye, fennel.
Pro Tip: Trash your expired food, but make sure to recycle or reuse glass and plastic containers.
Free Bonus: 7 Smart Ways To Save A Ton Of Space In Your Small Kitchen
12. Accessories that aren't your style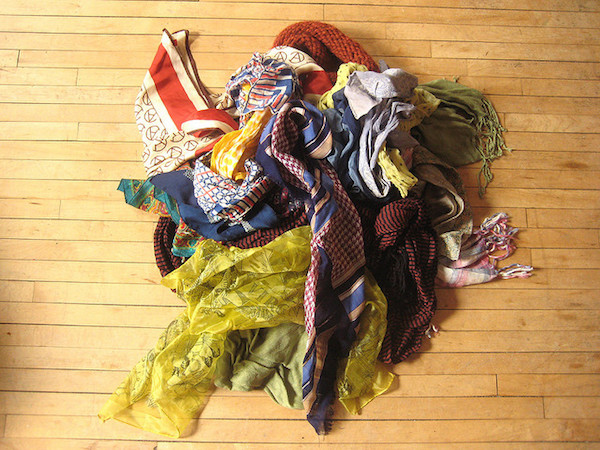 You know the ones: The black leather purse with the rhinestones, the paisley scarf you bought on impulse in London, or the tie your brother-in-law gave you two Christmases ago.
Accessories, whether sunglasses or a belt, are designed to add extra flair to your wardrobe. But if you don't feel confident and cool when you wear them, they'll never make it out of your closet.
Donate the accessories you don't love. Then use this list of 13 easy DIY storage ideas and solutions to organize the rest of your stuff.
13. Wire hangers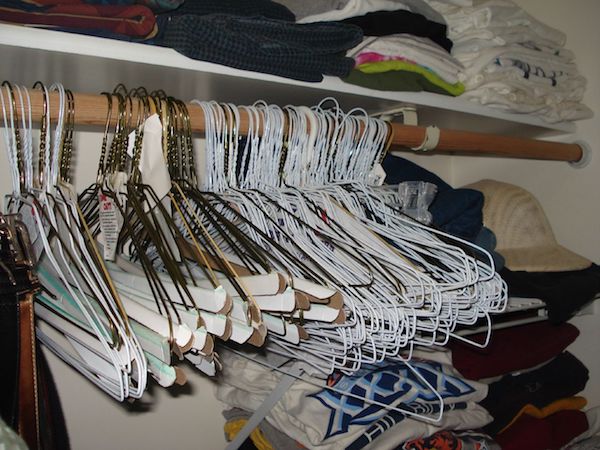 If your closet is full of flimsy wire hangers you've had since the early 2000s, it's time to let go. Trade them in for a matching set of wood or velvet hangers.
Free Bonus: 5 Problems With Your Bedroom Closet (And How To Solve Them ASAP)
Some cities prohibit you from putting wire hangers in your recycling bins. Check your city using Earth911's Recycling Center Search. Either way, you can always donate your hangers to your local dry cleaners or drop them off at a recycling center near you.
14. Instruction manuals, expired coupons, and old magazines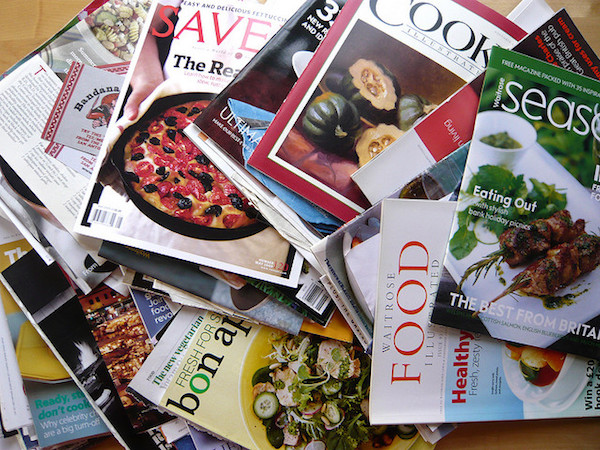 Cut down on clutter (and save your sanity) by recycling all the unnecessary papers you've accumulated over the years.
First on the list: Stacks of outdated, unread magazines, expired coupons, junk mail, and all those useless instruction manuals you saved but never once relied on to restart your TV.
Free Bonus: 13 Painless Ways To Organize, Store, And Get Rid Of Paper Clutter
15. Electronics you don't use
It's safe to say you won't need your old iPod mini or dead Blackberry, well, ever.
Get rid of these outdated devices, along with random chargers, USB cords, and any other technology you don't use on a regular basis (like your Kindle, or the Dell computer you haven't opened since you got a Mac).
Pro Tip: You can't just throw electronics in the trash. You need to be thoughtful about how you dispose of them. For old or broken electronics, find a responsible recycler (otherwise known as an e-Steward) near you. Staples, Best Buy, and Apple will also take your old products. Just make sure to delete your data first.
Donate Your Stuff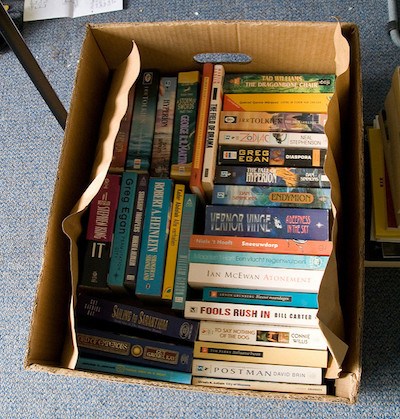 Give your things new life by donating them. The Salvation Army is always looking for gently-worn shoes, clothes, and formal wear, as well as books, kitchen tools, and household supplies.
The same goes for Goodwill, which will take your old electronics, too. And if you live in NYC, Chicago, or DC, MakeSpace can even pick up your donation and drop it off at your local Goodwill — for free.
After you let go of the stuff you don't need, use MakeSpace to store your off-season clothes, bike, surfboard, luggage, A/C unit, and more.
Simply schedule a MakeSpace pickup (your first pickup is free!) and pack your stuff. We'll pick up everything from your home and carefully transport it to our secure, temperature-controlled storage facility.
And when you want something back from storage, simply browse the convenient online photo catalog of your stuff, click the item's photo, and we'll deliver it to you.
This article was written by Paige Smith, a freelance writer from Orange County, California who specializes in lifestyle, wellness, and travel topics.