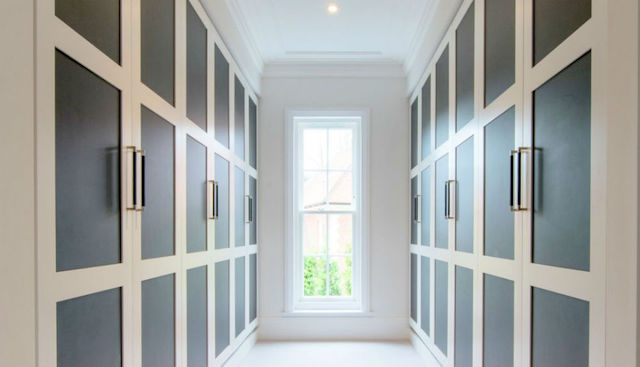 Source: Elite Carpentry Services
A wardrobe full of clothes and nothing to wear is a common complaint, but if you think the solution lies in going shopping for more outfits, you could be heading entirely in the wrong direction.
The problem may be a lack of wardrobe storage or inadequate wardrobe organization. 
Here are four steps to help your dream of an organized wardrobe come true.
Step 1: Choose the Right Space
A good wardrobe must have sufficient storage for all your needs – shelving for folded items such as t-shirts and knitwear; drawers for socks, lingerie and accessories; and hanging rails for long garments. A shoe rack, or space at the bottom of the cupboard, is an added bonus. 
Of course, the holy grail of wardrobes design is that it's built to your needs. Whether you go for a built-in one that's customized and uses all the available space or a dedicated walk-in closet. 
Source: Unsplash
Step 2: Declutter your Wardrobe
It's time to review the contents of your wardrobe. Start by sorting your garments into piles by type then edit each category in turn. The trick is to be completely honest and utterly ruthless. Ask yourself whether you have worn it in the last 12 months, and whether you will wear it in the next 12 months. If the answer is YES, keep the item. If the answer is NO, you now have 4 options:
      +Get the item fixed    
      +Sell the garment 
      +Give it away 
      +Throw the piece 
Step 3: Summer and Winter Collections
Out-of-season clothes can take up a lot of valuable storage space. There's really no need to overfill your rails and drawers with clothes that won't be worn for 6 months, so simplify your choices by removing items that won't be needed for a while. 
You can use a service like MakeSpace 
To give yourself and your in-season items more room to maneuver, it's a good idea to divide your edited results from Step 2 into two piles – summer wear and winter wear – and place whatever is not currently in season into storage.
Place clean, folded clothes into storage boxes or airtight containers, label the boxes and put your unused garment under the bed, at the back of the cupboard, in the loft or another room. 
Step 4: Organize your Garments Logically
Finally, it's time repopulate your freshly decluttered wardrobe with the right pieces, so that everything in your clothes collection has its place and there's a place for everything. There is no right or wrong way to do this – after all, everyone is different, so organize your closet in a way that makes sense for you.
Whether you group your garments by type, season, color or occasion, it all depends on how you approach the task of putting an outfit together. Arrange your new wardrobe space with this in mind.