Time is money. Save both, while effortlessly deep-cleaning your toilet, mattress, carpet, hardwood floor, and dishwasher using these five insanely-effective cleaning hacks. You already have everything you need at home to make your apartment shine brighter than the top of Mr. Clean's head, so let's get started!
1. Flush Coke down your porcelain throne to remove stains.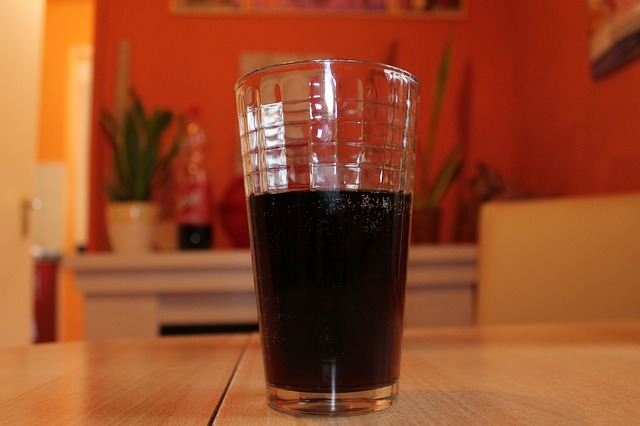 Grab Coke from your fridge. Open the bottle of happiness and as disgusting as it sounds, pour the Coke in a circular motion into your toilet so that it swishes around the inside of the bowl. Then, let the Coke sit for an hour to give its phosphoric acid ample time to loosen the stains before you flush your troubles away.
Like this trick? Click here to tweet this toilet cleaning hack.
2. Spray vodka on your mattress to kill odor-causing bacteria.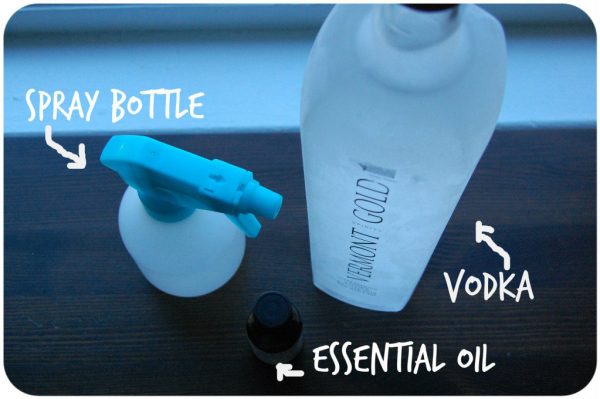 If you notice an odd smell emanating from your bed, don't worry. We have just the odor-obliterating recipe for you:
Whisk 1 tablespoon of not-your-favorite vodka with ¼ teaspoon of essential oil and add it into a spray bottle with 1 cup of water. Then shake it before you spray it lightly across your mattress. Lastly, let the mattress air-dry as the alcohol annihilates the odor-causing bacteria.
Like this trick? Click here to tweet this mattress cleaning hack.
3. Vacuum vomit with baking soda and water paste to eliminate the bad odor.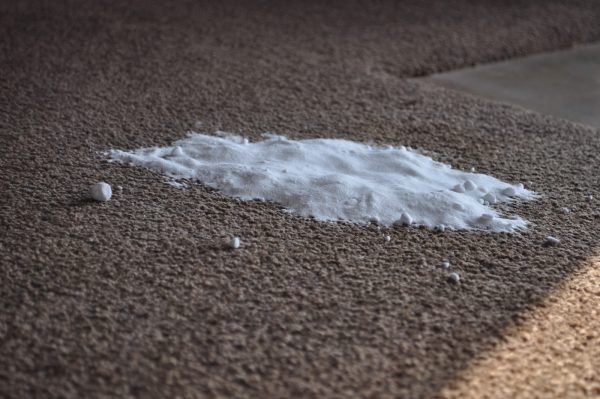 Did your carpet have a rough night after you chugged spring cleaning hack #2?
Making that vomit smell vanish is as easy as 1, 2, 3:
Make a paste of baking soda and water.
Use a spatula or spoon to spread the paste on top of the soiled area.
After you let the paste dry overnight, vacuum the miraculous mixture and relish in the ability to breath fresh air again.
Like this trick? Click here to tweet this carpet cleaning hack.
4. Rub your walnuts on hardwood floor to heal scratches.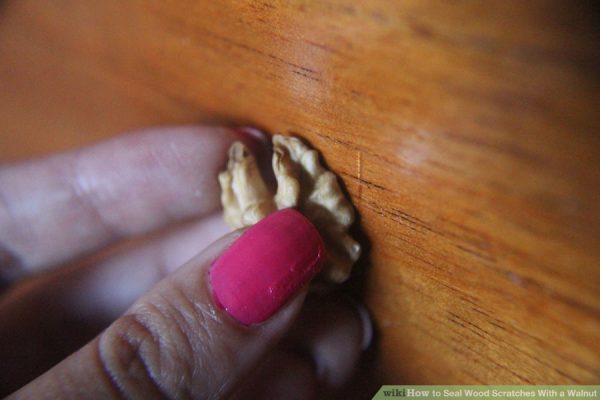 Sooner or later, your hardwood floor is bound to get banged up. But here's the good news:
Your nuts hold the cure.
Rub shelled walnuts in a circular motion across the length of your floor's scratches. Then, watch in awe as the walnut's superhuman oils seep into the wood and rapidly heal its battle wounds like Wolverine. Right before you thank the caring walnut for its service by only eating the unused nuts.
Like this trick? Click here to tweet this wood floor cleaning hack.
5. Pour Lemonade Kool-Aid in your empty dishwasher to clean it.
It turns out that everyone's favorite childhood drink is good for more than just dyeing our mouths into a kaleidoscopic kingdom.
Pour a packet of Lemonade Kool-Aid (it's the only flavor that works) into your dirty dishwasher's detergent cup. Then run the dishwasher —without any dishes, glassware, cups, cutlery, cooking utensils, or Kool-Aid Man inside.
Once the cycle is done, open the dishwasher's door to reveal a grunge-free citrus oasis thanks to the mix's citric acid eating any stains in its path.
Like this trick? Click here to tweet this dishwasher cleaning hack.