Every apartment offers something a little different, but ample closet space is something that's hard to find.
Here are six easy hacks that will make your small closet feel much roomier. They're perfect if you're on a budget and will transform how you experience your closet. 
1. Save Aluminum Can Tabs
Like hanging almost everything you own? Unfortunately, there are only so many hangers you can fit on a rack.
This is when aluminum can tabs save the day. Whenever you finish another can of soda or sparkling water, take the tab off and slide it onto one of your hangers. The second hole is a great way to hook on a second hanger, so you get two hangers in the space of one on your closet rack.
2. Buy Short Curtain Rods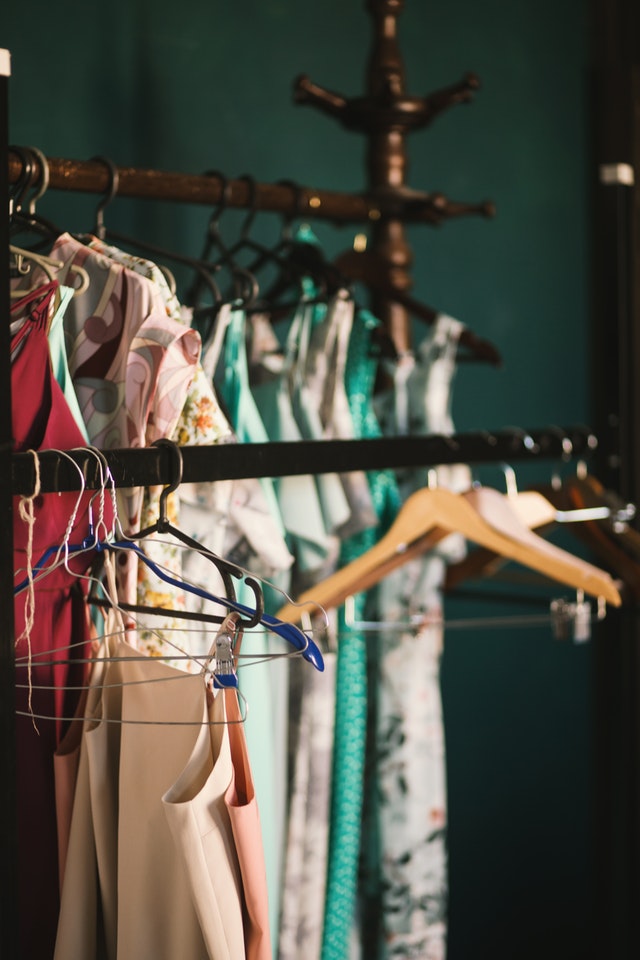 SOURCE:PEXELS
Over-the-door hangers aren't always a great idea.  At times, they can chip away at the frame every time you open or close the door.
Instead, buy short curtain rods to create closet door storage with stick-on hooks. The rods will hold lighter things like towels, pants and extra blankets.
3. Try Shelf Dividers
Shelves are a lifesaver when you're trying to fit more into a tiny space. While you dream up ways to organize your small closet, try out a few shelf dividers. They'll separate your belongings and hold them in place when they stack up. You can even hold up jackets and blankets with them, instead of piling them up on the shelf.
4. Box up Shoes
Want to know a budget-friendly solution to store shoes? Call local grocery stores to ask if you can take home any of their empty wine boxes. They're likely to give them to you, since they don't need them anyway.
A pair of shoes fits perfectly inside every space where a wine bottle once sat. Stack the boxes up to minimize storage space. The box preserves the shape of your shoes, so they don't crush each other in a pile. 
5. Use Shower Curtain Rings
Ties and scarves fill up a dresser drawer quickly. Head to the nearest store and get a pack of shower rings for a dollar or two. Thread them onto a single hanger, and you can use a ring for every scarf or tie you could want. 
6. Invest in Storage 
A solid collection of sweaters and jackets is great, but you can't always wear it all year. There's no point in wasting space. This is when storage is a great idea. Some full-service storage solutions will often pick up, store and bring back your stuff whenever you need it. Store any off-season stuff and enjoy more space in your closet. 
Enjoy Getting Creative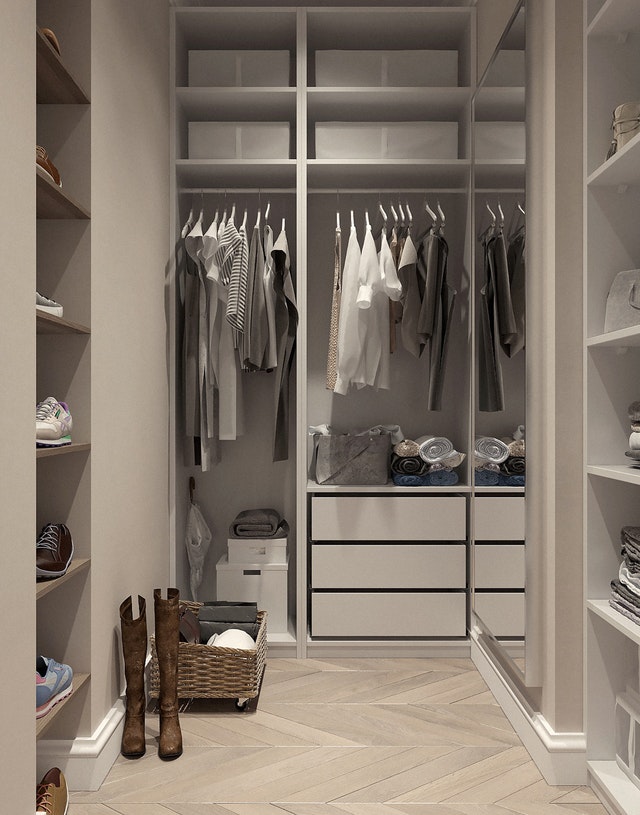 SOURCE:PEXELS
Take a look at what's creating the most mess in your closet. Get creative and enjoy playing around with how you organize your small space. Afterward, you'll enjoy the relief of having a roomier, well-organized closet. 
AUTHOR: KACEY BRADLEY
Kacey Bradley is the blogger behind The Drifter Collective, an eclectic lifestyle blog that expresses various forms of style through the influence of culture and the world around us. Along with writing for her blog, she has written for sites like U.S. News, SUCCESS, Guides for Brides, Hotel Online and more!
Follow Kacey on Twitter and subscribe to her blog to keep up with her travels and inspiring posts!