Interior design is an art and a science, but you don't always need professional help. All it takes is a shift in your mindset. Think like a pro and tap into your inner designer. You might surprise yourself at what can be accomplished.
Here's how to do it.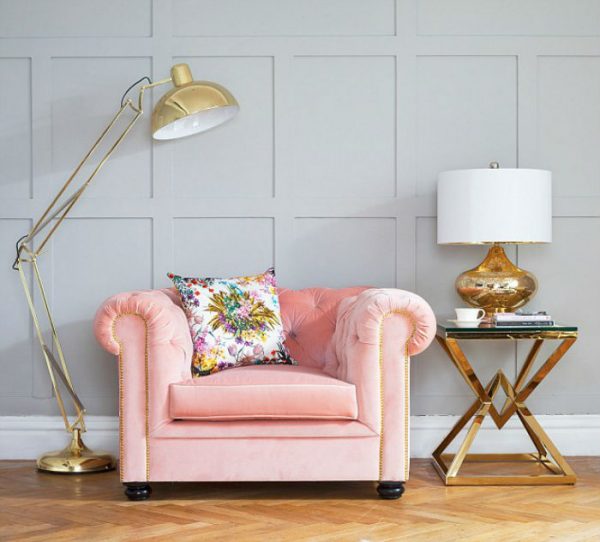 Define the brief
Before you start to think of color schemes and furniture, do your research and answer a few key questions. What are you hoping to achieve with the project? What are the requirements for the space so that it fits with your lifestyle? Are you looking for a complete remodel or just a change of colour scheme? And last but by no means least, what's the budget?
Whether you're looking for better use of space and light in the living room, a cozy bedroom makeover or a proper home office, look with fresh eyes and write down your vision for each room.
Good interior design is about much more than just visual appearance. Guide yourself by your desire to create the right feel for the place. Are you going for warm and welcoming, light and airy, intimate or dramatic, casual or formal? Think about the purpose of each room and how you want to feel in it.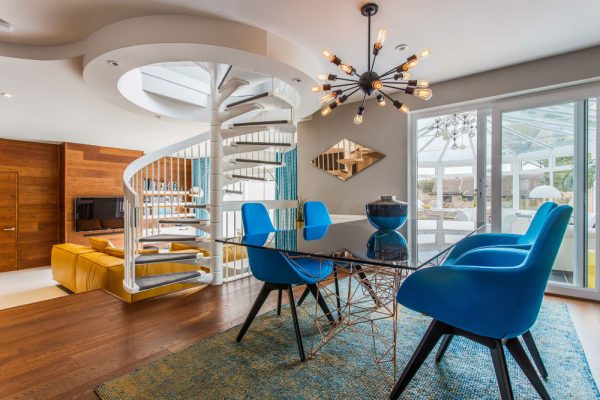 Source: Pfeiffer Design
Look for inspiration
Translating the abstract brief into a concrete room design can be daunting – where do you even start? Check out home design websites and interiors blogs for ideas. Pinterest is another online resource, and you can create your own mood board there too.
Perhaps you're getting inspired by the atmosphere and character of the town in which you live, or by the sea or the countryside? What about museums and galleries? Collect photos and magazine cut-outs, fabric samples and anything else that inspires you and make a 3D mood board.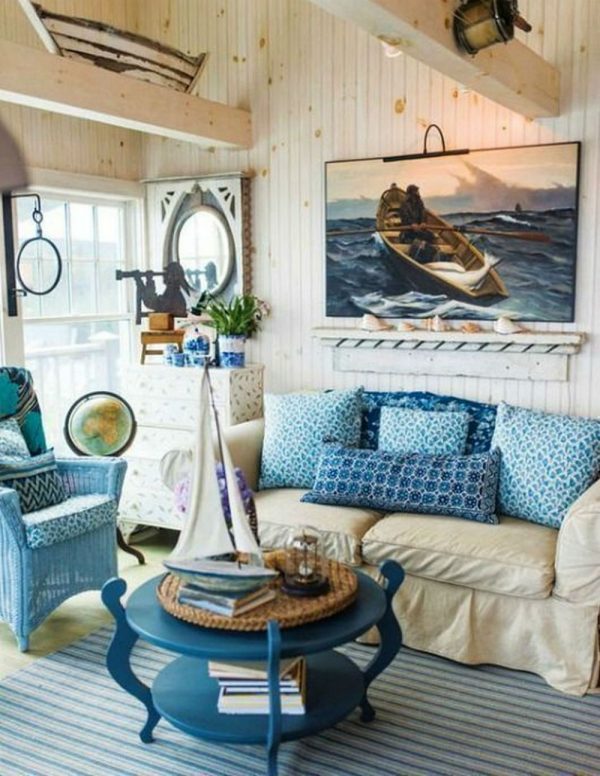 Source: Pinterest
Push the envelope
While you shouldn't go totally against your style preferences, a little risk might be worth taking to get out of your comfort zone. Why not choose a scheme that's different from the rest of the house? Or curate the room around a carefully chosen statement piece?
Give your creativity free rein so you don't end up with a boring, predictable living space.Fight the temptation to go all 'matchy matchy'. Instead, look for styles and trends that complement each other and mix it up, embracing the unexpected. Whether you blend classic styles with contemporary accents or the other way round, go for clashing colours or full-on maximalism, if you like the results then it's a win.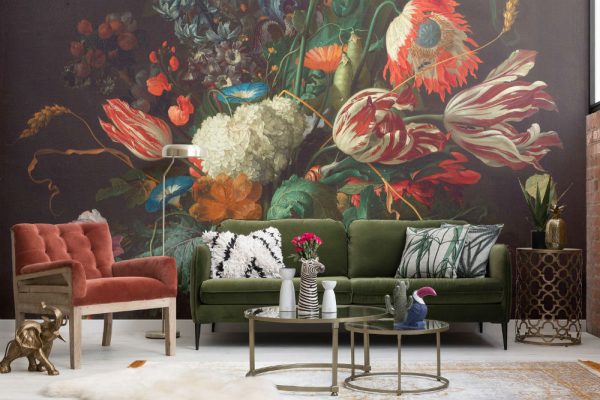 Source: House Beautiful
Use the Rule of Three
The Rule of Three is one of the principles of good design and basically means that there is more visual appeal in an odd rather than an even number of items. While 3 is the magic number, 5, 7 and 9 are also effective. 3 colours in a design scheme will feel more dynamic than two. 5 decorative items grouped together will draw your eye more than two. You get the idea.
Balance, rhythm, harmony, emphasis, proportion and scale are some of the other basic interior design principles that are the secret behind every well designed room.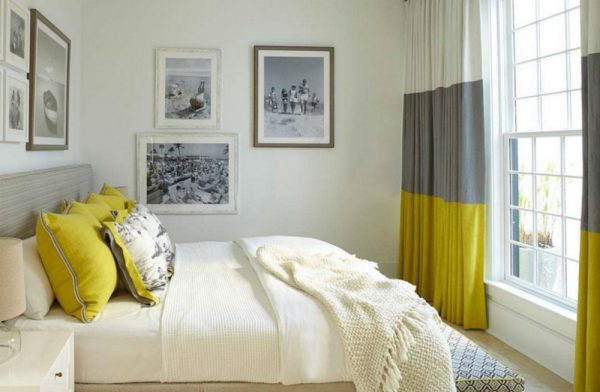 Source: Decor Love