Manhattan apartments are known for being tiny. And ridiculously expensive. But just because you live in a small space doesn't mean you have to sacrifice comfort or utility.
Take it from TreeHugger and LifeEdited founder, Graham Hill, who described his living-with-less lifestyle in The New York Times:
I LIVE in a 420-square-foot studio. I sleep in a bed that folds down from the wall. I have six dress shirts. I have 10 shallow bowls that I use for salads and main dishes. When people come over for dinner, I pull out my extendable dining room table. I don't have a single CD or DVD and I have 10 percent of the books I once did.
How did he manage to pack eight rooms of functionality into his small SoHo studio? (Well, besides using MakeSpace to store his seasonal items.) Take a quick tour of his ingenious creation:
Graham's smart design and hyper-minimalist lifestyle is contagious. Since the above video was filmed, he sold his micro unit and is moving to another one in the same building. As a fan of Graham's and living minimally, we're so happy he chose us to house his belongings as he makes space for the new lucky tenant.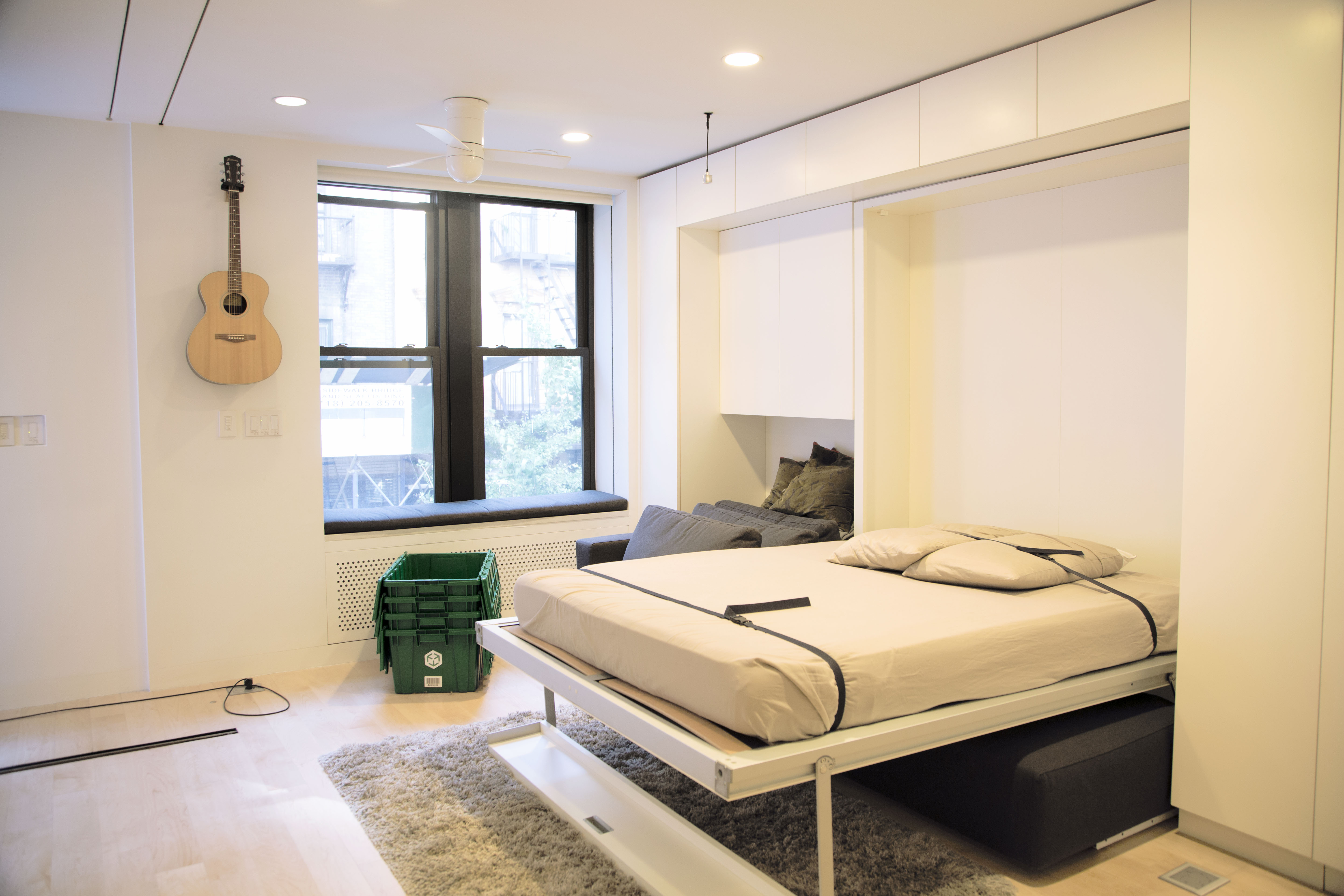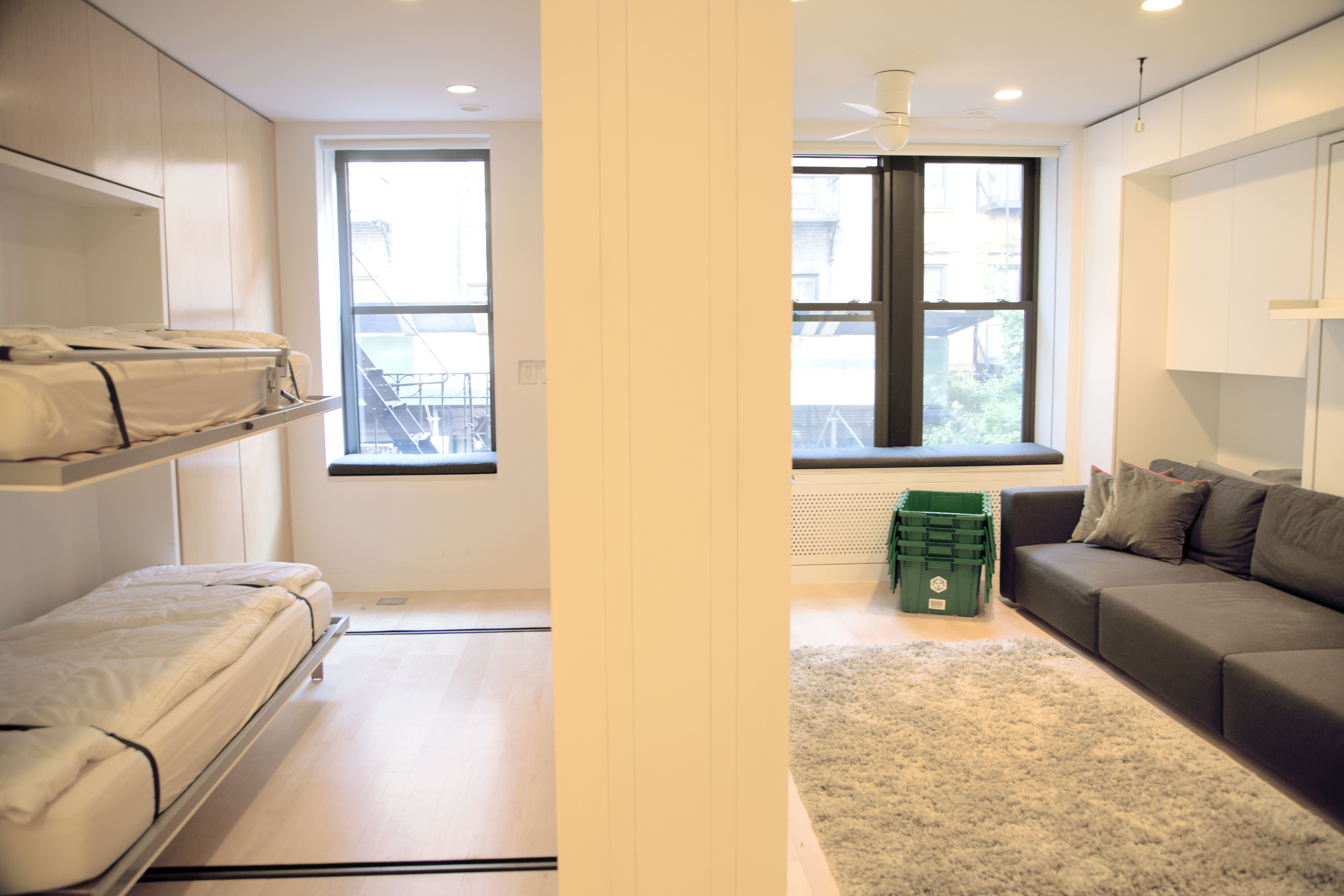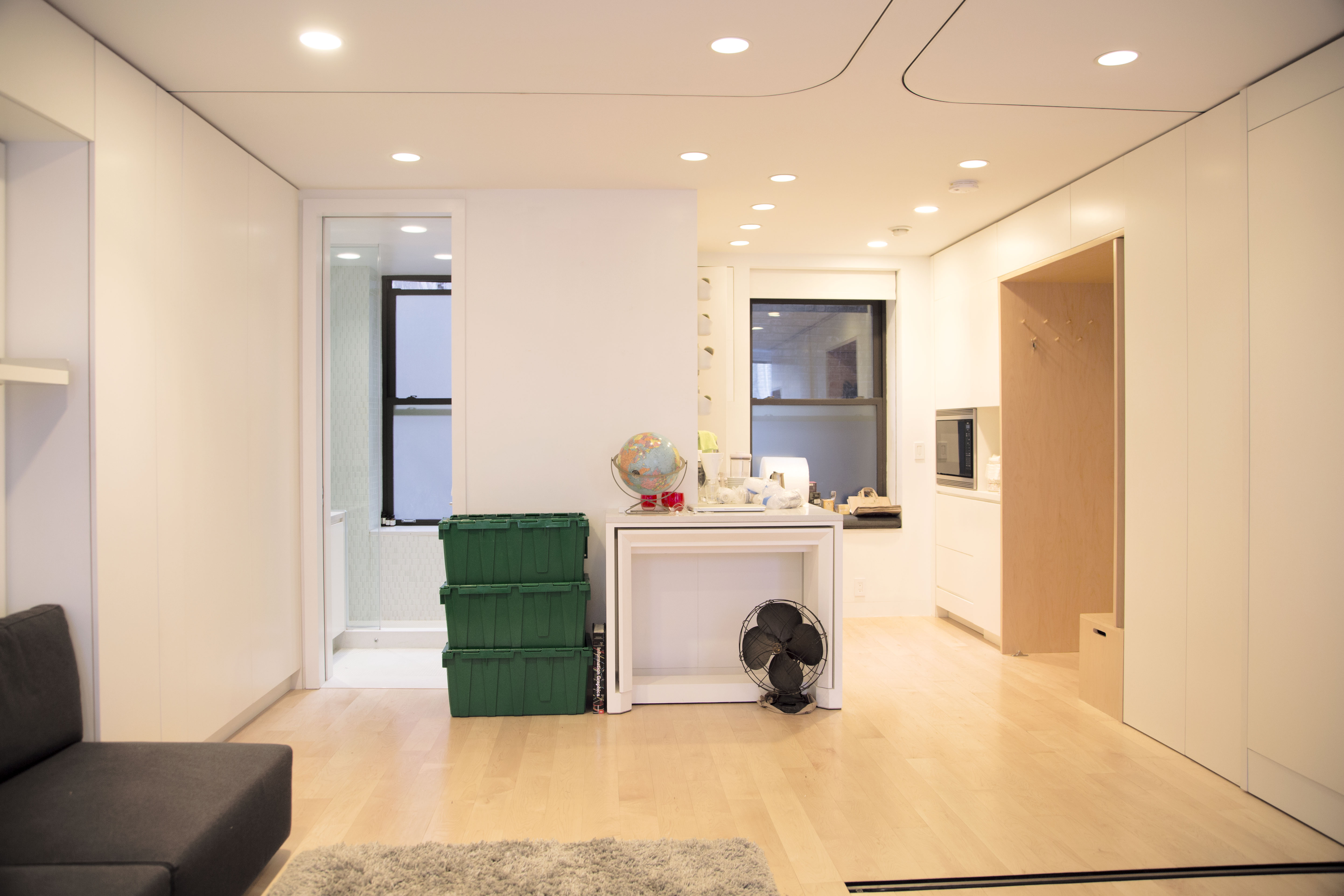 Not only that, but he's also storing ceramic versions of the iconic "We Are Happy To Serve You" coffee cups from his side business as he renovates his new micro studio.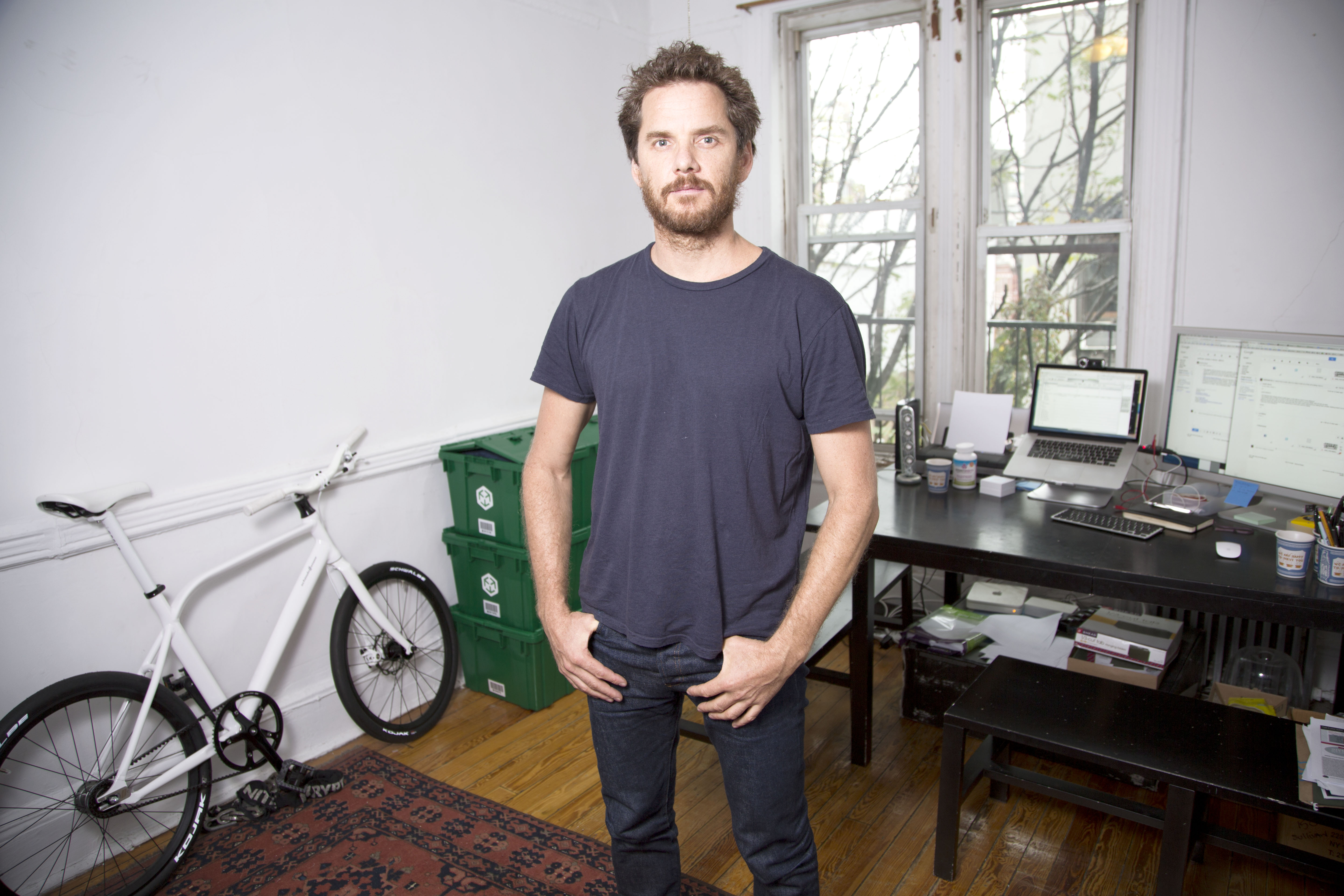 Graham loves living large in small spaces, and we love being his closet in the cloud. Stay tuned for more shots of Graham's new pocket-sized pad!