Sydney Reising is a boss. When she was 18, she left Miami University and moved to New York City to pursue a once-in-lifetime opportunity: an internship with Tracy Reese. An internship that Sydney secured in 2005 as a senior in highschool after writing a letter to the famous designer.
Sydney Reising's personal, no BS approach spelled success for her 10 years ago, and it continues to do so today. After working for seven more employers, the then 25-year-old "wunderkind of New York public relations" started her own fashion PR agency, Sydney Reising Creative. And with Sydney came most of her clients, which currently includes hot brands like Alice + Olivia, Supreme, Bobbi Brown, House of Malakai, DYLANLEX, Hood by Air, and Black Crows.
Yet with a chaotic CEO schedule that also involves taking care of her Instafamous Border Collie Ruby AKA Bad Gall Ru Ru, Sydney still manages to stay organized and maintain an active social life.
Her secret?
"Interns," she told us, "and Clutter."
It wasn't always easy for Sydney to stay organized though. Before using Clutter, Sydney tried storing her stuff in over-the-door shoe caddies, the space underneath her mattress (lol), and a self-storage unit that she describes as "super expensive" and "yuck."
Thankfully, that all changed in 2013 when woke Sydney up from her self-storage nightmare. Since signing up for Clutter, Sydney says that her experience has been nothing but "rad" because we pick up her stuff from her apartment in Alphabet City, put everything in storage for her, and bring back whatever she wants. Whenever she wants it.
Coincidentally, "rad" is also how we'd describe Sydney's Clutter boxes (shown at the top of this article). If you ask Sydney what Clutter stores for her, she'll say "stuff that's only special occasion related" like mix CDs, Red Bull, handcuffs, a Versace for H&M choker, sunglasses, Polaroids, a big eraser for big mistakes, a "derby-day party box," and a pink Chloë Sevigny skateboard. In other words, the ingredients for an insane party that we hopefully get invited to.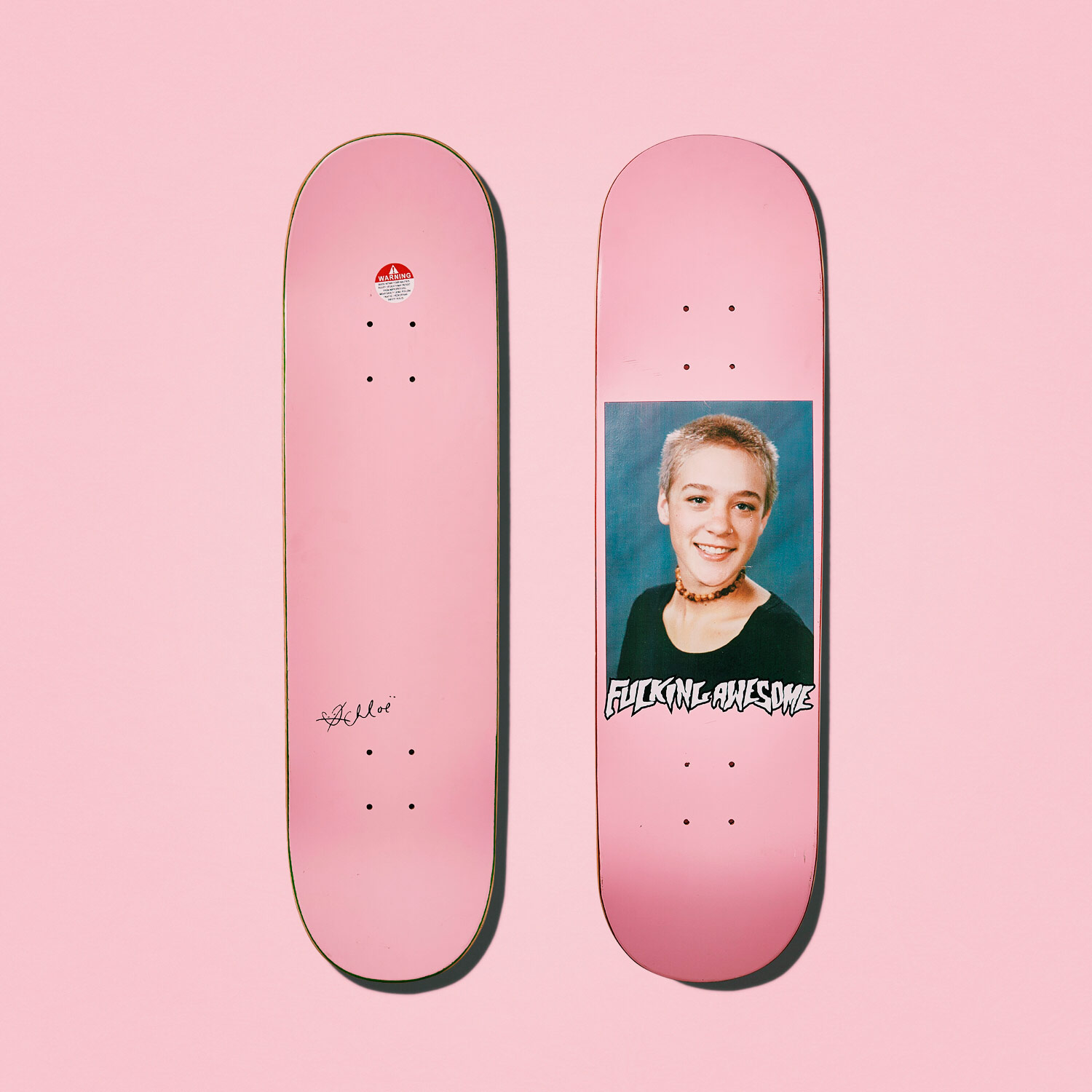 "I throw a derby day party every year, so I keep the party stuff in Clutter until I need it" explained Sydney, who's also famous for throwing killer parties. "And yes, I definitely own horse-shaped cookie cutters, horse balloons, and derby day decor," she added.
Clutter is a lot of different things (like a remote control home, an infinite closet, a 007 go box, and a pop-up bedroom) for a lot of awesome customers. For Sydney Reising, Clutter is an insane on-demand party kit.
What will Clutter be for you?