It goes without saying that some of the best gifts are ones that hardly take up any space — a gift certificate for a deep tissue massage, tickets for a cruise to The Bahamas, even one of those generic Amazon gift cards that make people feel like children in a candy store.
Conducive to saving space in a small apartment? Absolutely. However, there's still not the same level of satisfaction in giving your significant other an envelope as there is in giving him/her a box to unwrap on Valentine's Day.
What to do? Give your significant other something from this list of thoughtful and perfect Valentine's Day gifts for people who live in small apartments. Although that cruise does sound pretty tempting right about now …
1. Umbra Prisma Large Jewelry Organizer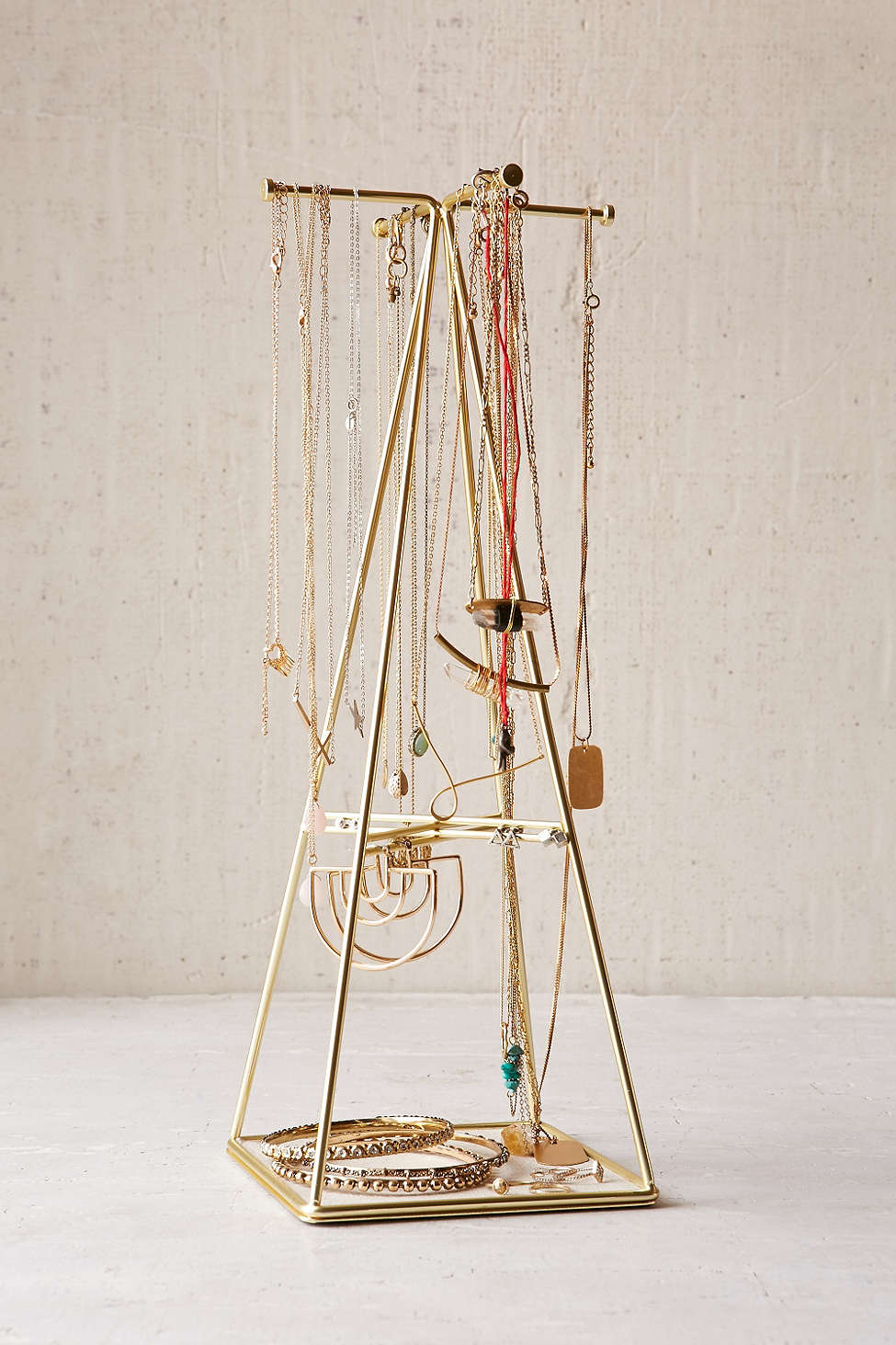 Price: $29
Your significant other's jewelry is beautiful and deserves to be displayed, even when she's not wearing it. Good thing the brass-plated Umbra Prisma Large Jewelry Organizer exists, and makes hanging necklaces and storing earrings, bracelets, and more a gorgeous cinch.
2. CosmoCube Posh Makeup Organizer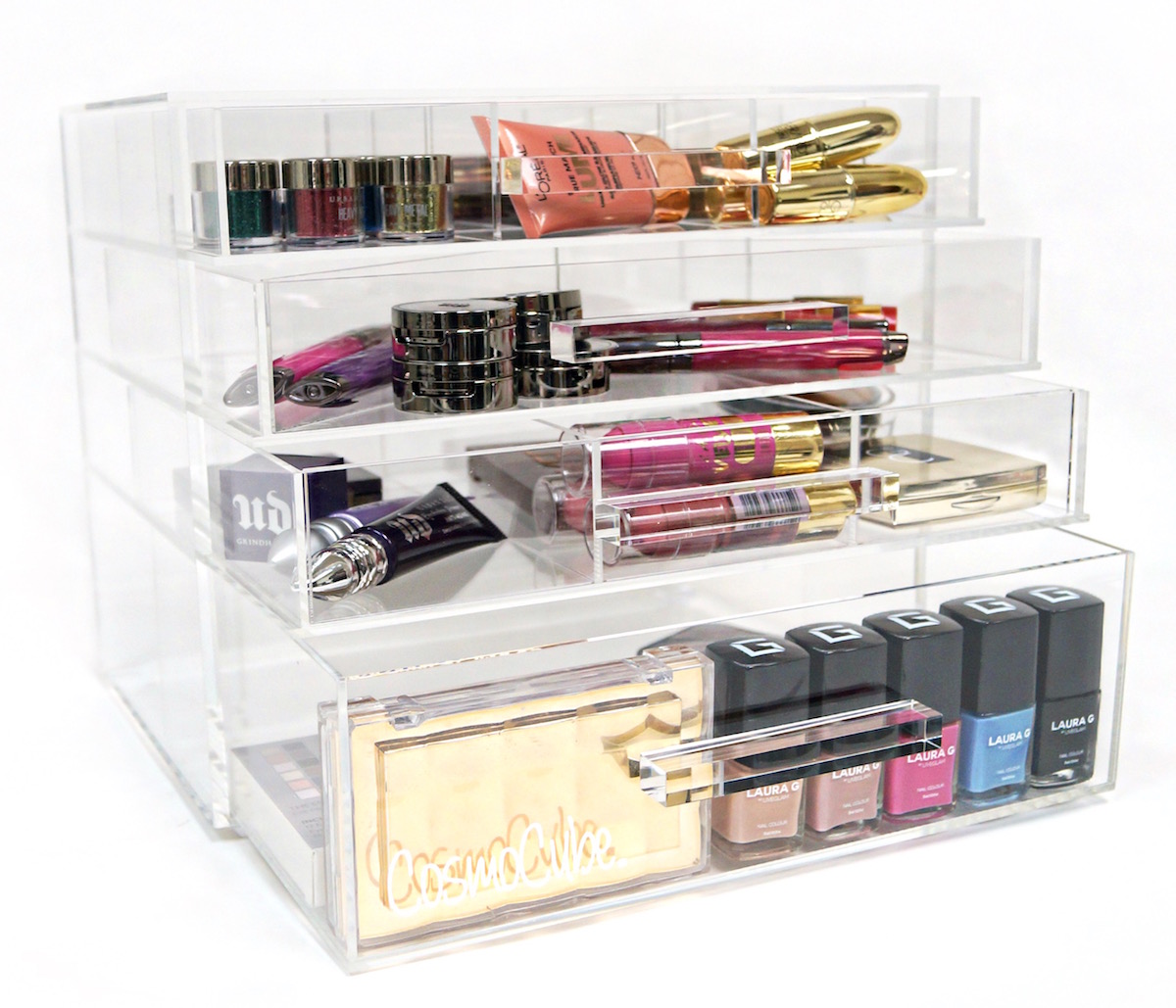 Price: $185
The CosmoCube started as a trade secret among professional makeup artists and is (thankfully) now available at Sephora. Its four drawers store and organize all your significant other's makeup, makeup brushes, nail polish, perfume bottles, and more while its clear body makes everything super easy to find.
3. Leather Caryall Case for iPhone 6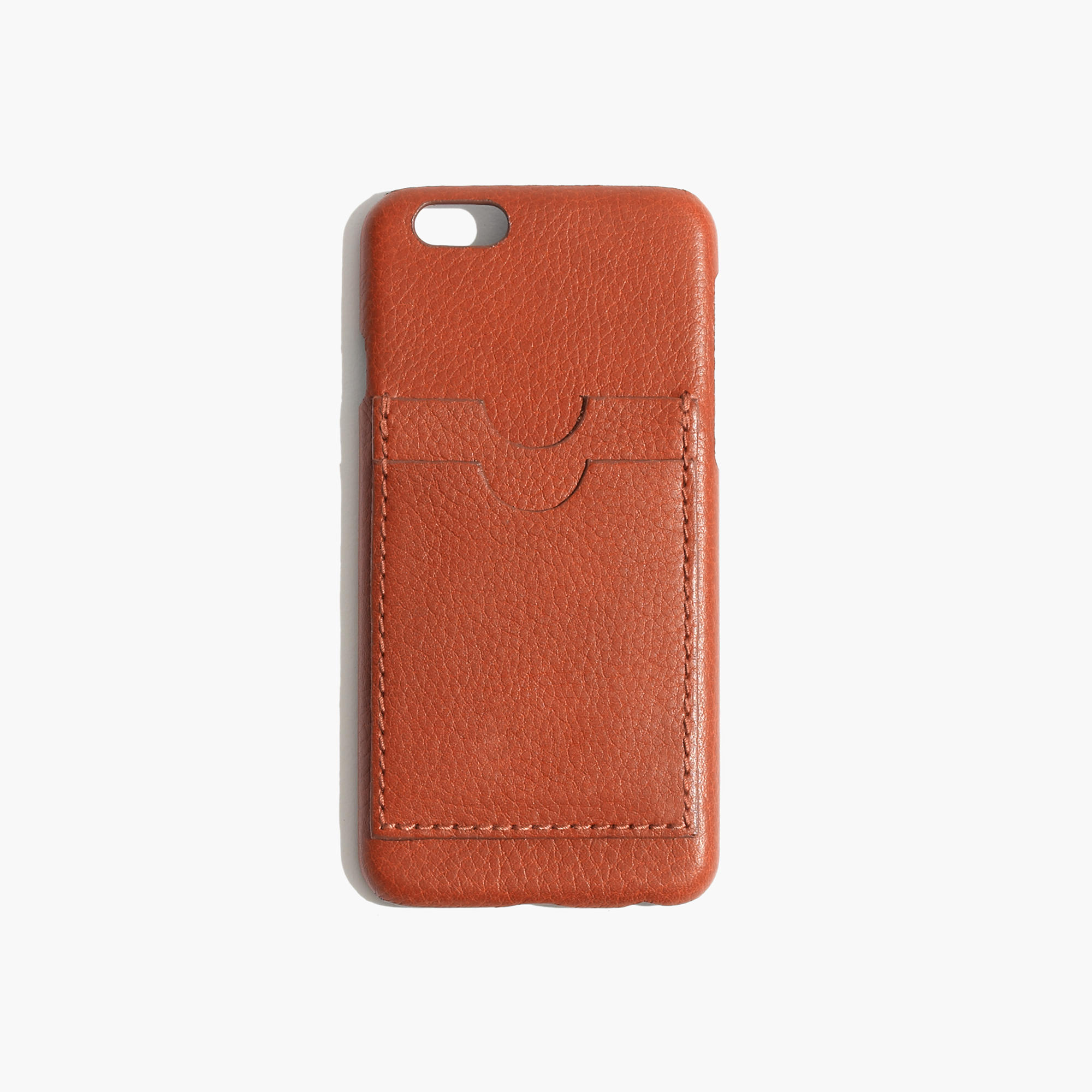 Price: $28
If your significant other doesn't have a case on his/her iPhone, and hasn't dropped and shattered it yet, it's a miracle. A miracle that probably won't last forever. Protect his/her investment from scratches and cracks with a slim Leather Caryall Case from Madewell.
This classy iPhone case comes in sophisticated colors like "english saddle" and "true black," and it has slots to store a debit card, credit card, license, and more. Like those gift cards that everyone else bought your significant other. Just be sure not to misplace it, though, because that'd be 2016's equivalent to putting all your eggs in one basket.
4. Cord Tacos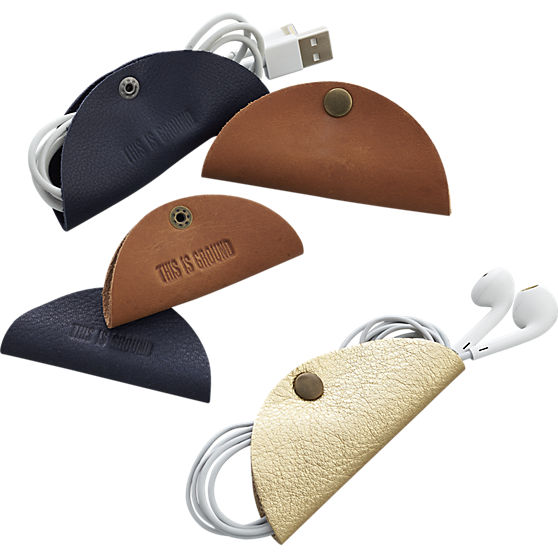 Price: $29.95 for a set of 5
Hate it when your headphone wire strangles itself and takes a USB cable with it? Of course you do. Pick up some Cord Tacos and keep those buggers neat and knot-free.
5. Fujifilm Instax Instant Smartphone Printer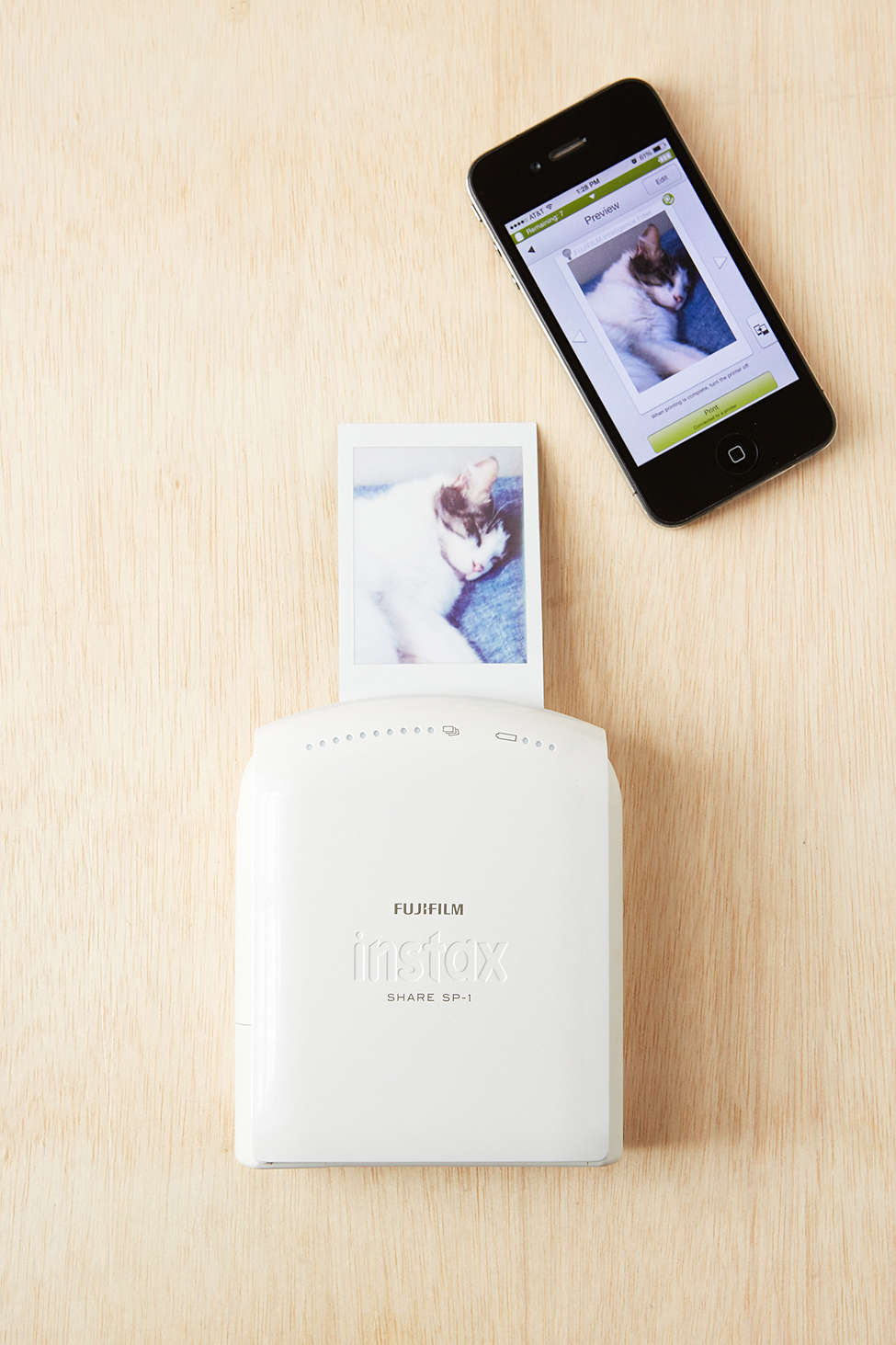 Price: $169
A picture is worth a 1,000 words. A 1,000 words that can delete themselves if your significant other breaks his/her phone and forget to backup his/her pictures.
Luckily, there's a tiny Fujifilm Instax Instant Smartphone Printer that will, yup, print pictures from a smartphone or tablet via WiFi.
6. Fujifilm Instax Photo Album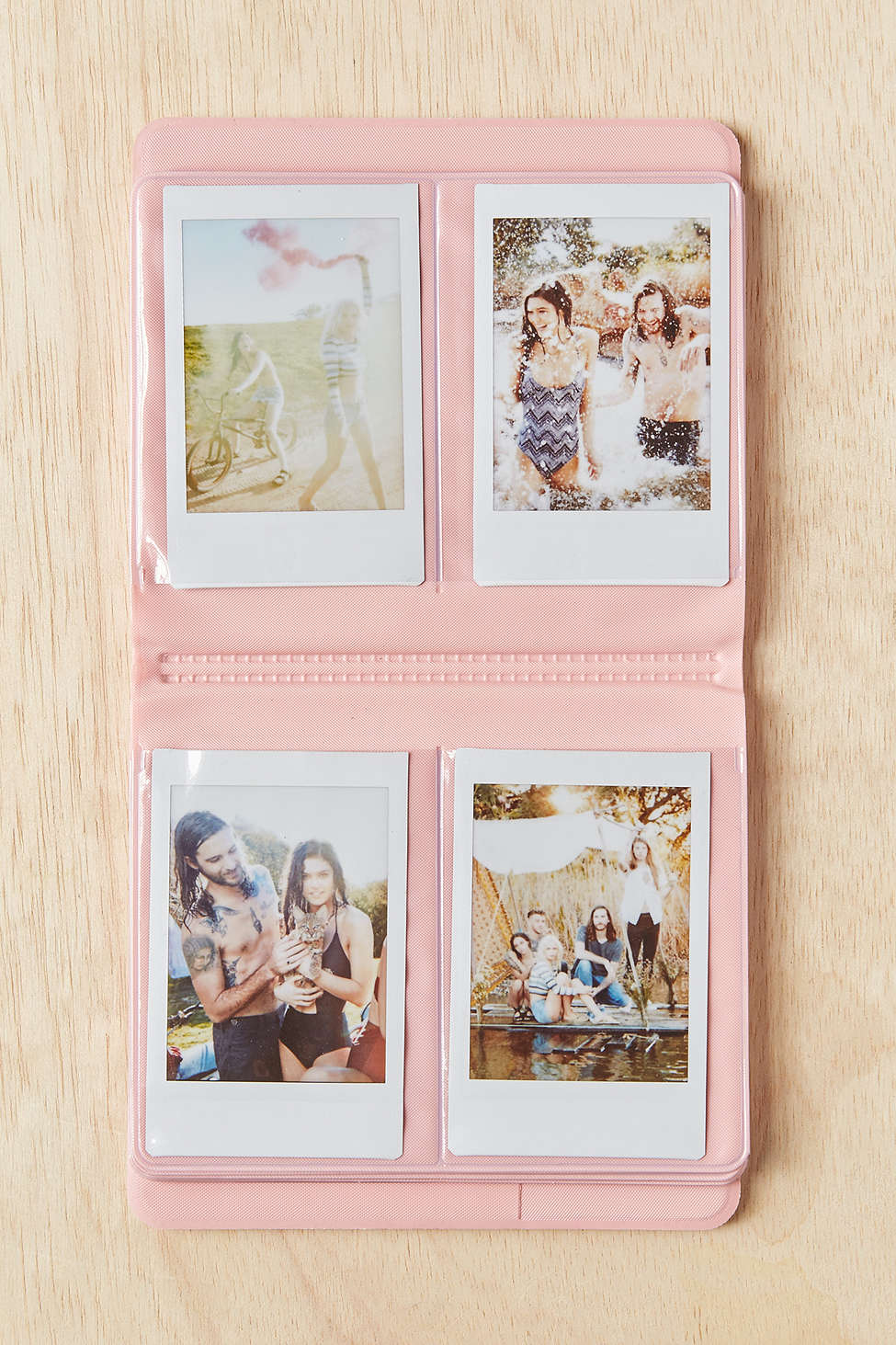 Price: $12
Don't stop at the Instax Instant Smartphone Printer, though. Throw in a tiny Instax Photo Album so your significant other can safely store and organize up to 64 Instax prints.
7. Curioos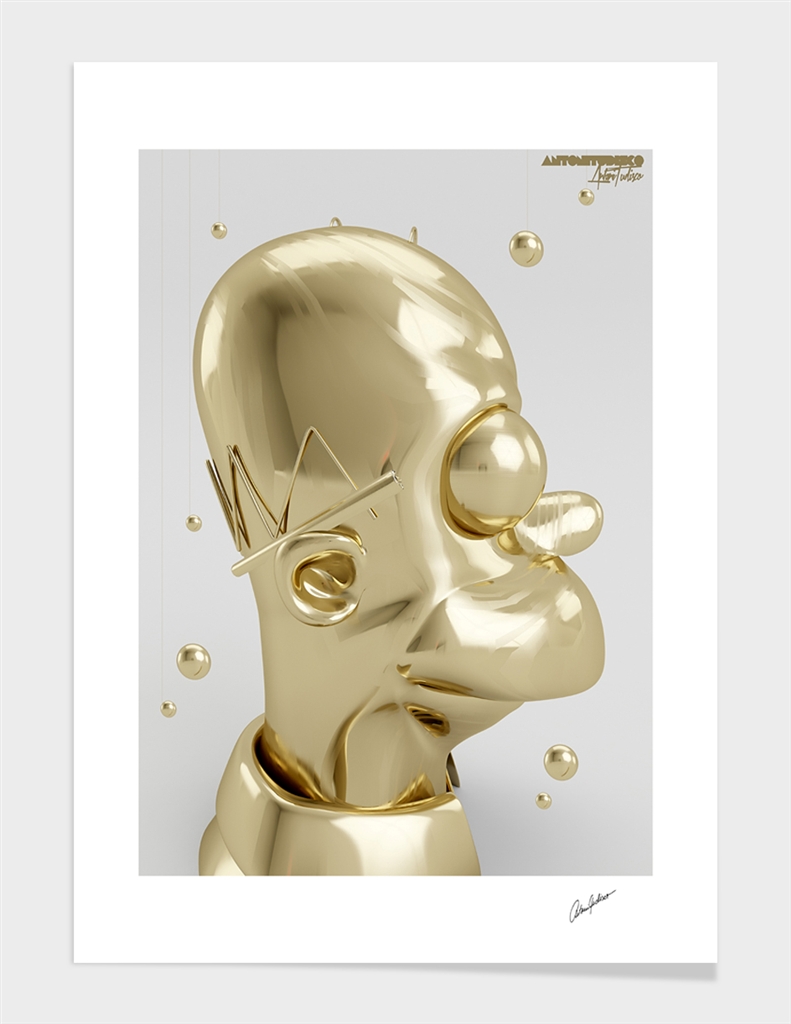 Price:$25+
If you're past the point in your life where you tack movie posters into your wall and call it art, surprise your partner with a print from Curioos. These guys source underground artists and sell their pieces on canvas, aluminum, and acrylic glass.
Their categories of prints will satisfy someone who's into classic typography, or the kind of Valentine who's a little more interested in having a golden Homer Simpson above his/her bed.
8. Wood Bike Storage Rack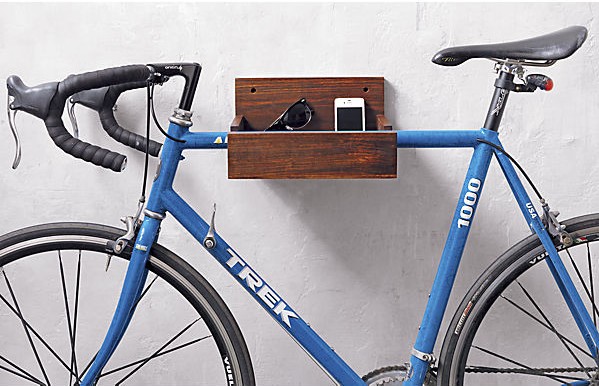 Price: $49.95
Having a bike is awesome. But tripping over a bike and smashing your face into the floor because your significant other's bike takes up half of the entryway is atrocious. Prevent that nightmare from happening by giving your significant other a wall-mountable wood bike storage rack from CB2.
It'll hang his/her bike in the air, and it stores small items like keys, a wallet, and sunglasses. Two birds. One stone. Zero face plants.
9. Wood Charging Station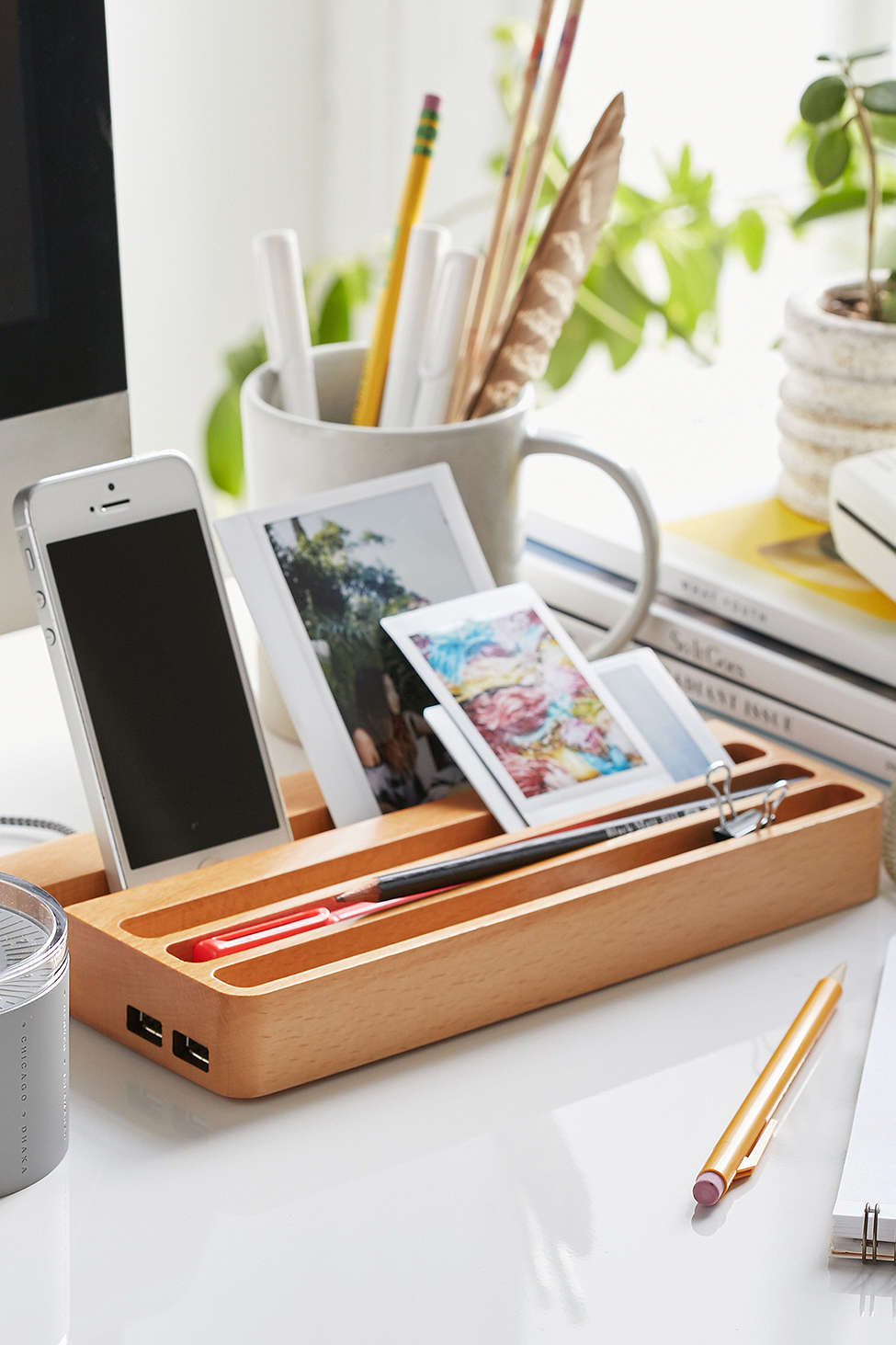 Price: $50
While I was taking a break from penning the article on "How to share a tiny apartment with your significant other," I accidentally bumped into my desk and caused my pencils and pens to plummet. If only I had a Wood Charging Station to immobilize them …
10. Bombfell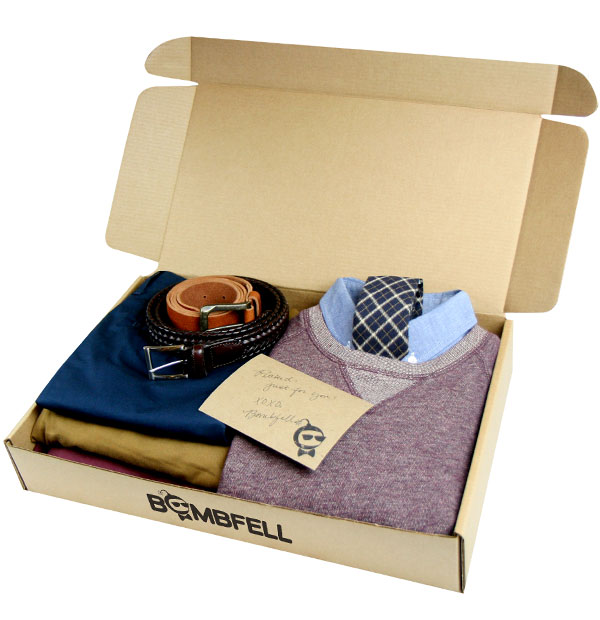 Price: $89/item on average
Think of Bombfell as Birchbox for the type of man who's tired of tiny samples and is aching for a change in his wardrobe. After your boyfriend, fiance, or husband answers a few basic questions about his style preference, body type, preferred color scheme, and favorite brands, a personal stylist will send him a list of high-quality clothes that Bombfell can deliver  within a few days of ordering.
What makes Bombfell a space-saving gift? Its box doubles as a storage container, ensuring your least cluttered Valentine's Day yet.
11. Block Design Pegboard Organizer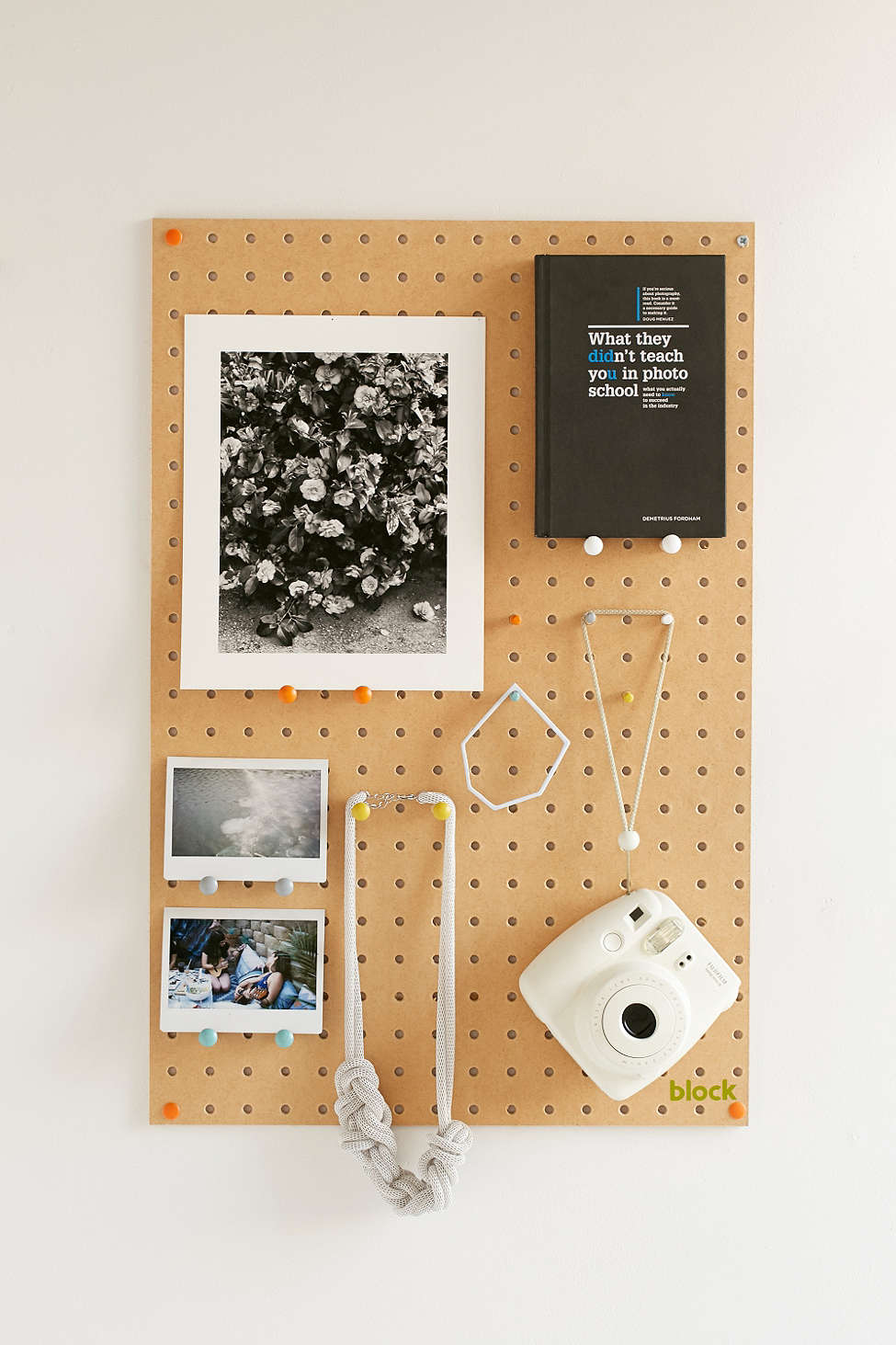 Price: $98
If your significant other's necklaces, prints, and books prefer to not take up any space on the table, a Block Design Pegboard is what he/she needs. It comes with 15 pegs, none of which you have to struggle with moving like in gym class.
12. Grovemade Catch-All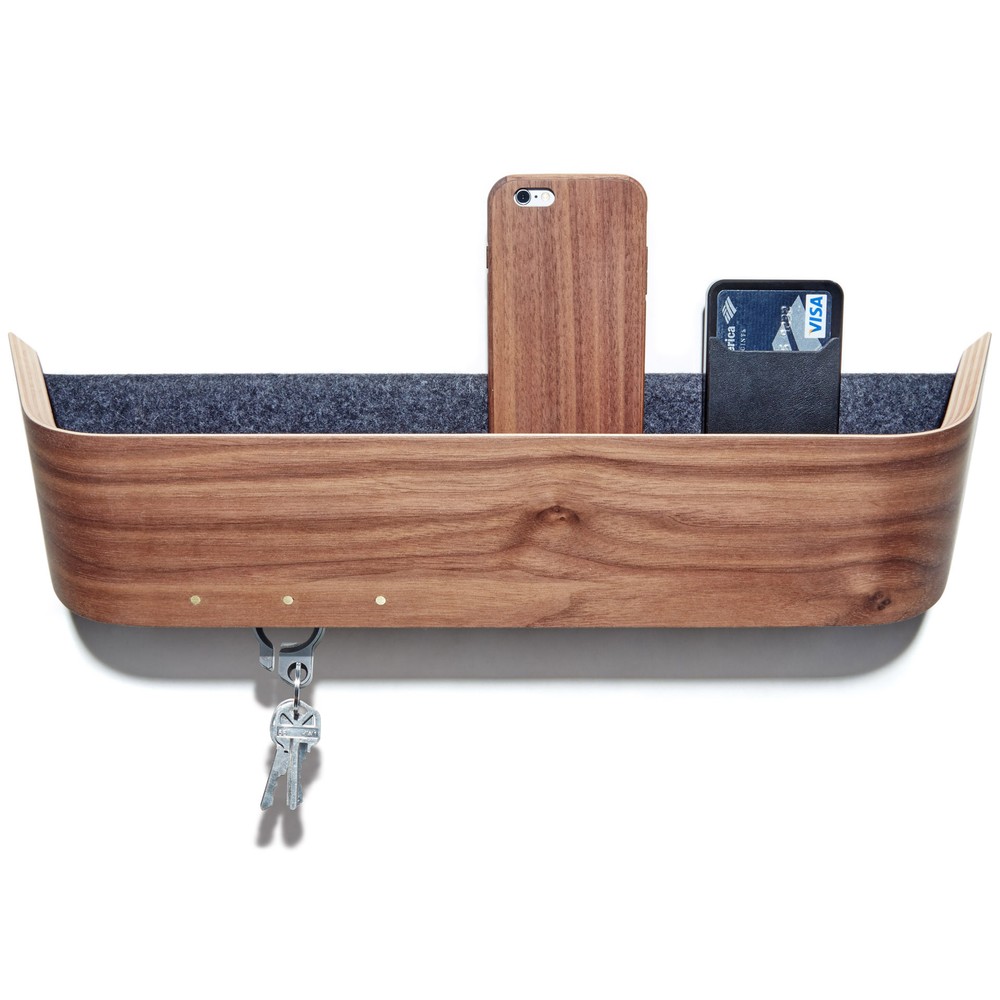 Price: $129
An existential question that every new apartment owner always asks is: Where do I store all of the little things?
The answer: in a Grovemade Catch-All.
Sculpted from American black walnut and lined with German wool felt, this entryway storage solution is a seriously good- looking accoutrement for your walls. And its trio of hidden brass hooks give you a place to even store keys, ensuring that you'll never forget anything ever again for as long as you live.
As part of the company's Entryway collection, Grovemade spruces up a part of your apartment that you generally only think about when you leave or come home.
13. Pizzeria Pronto Stovetop Pizza Oven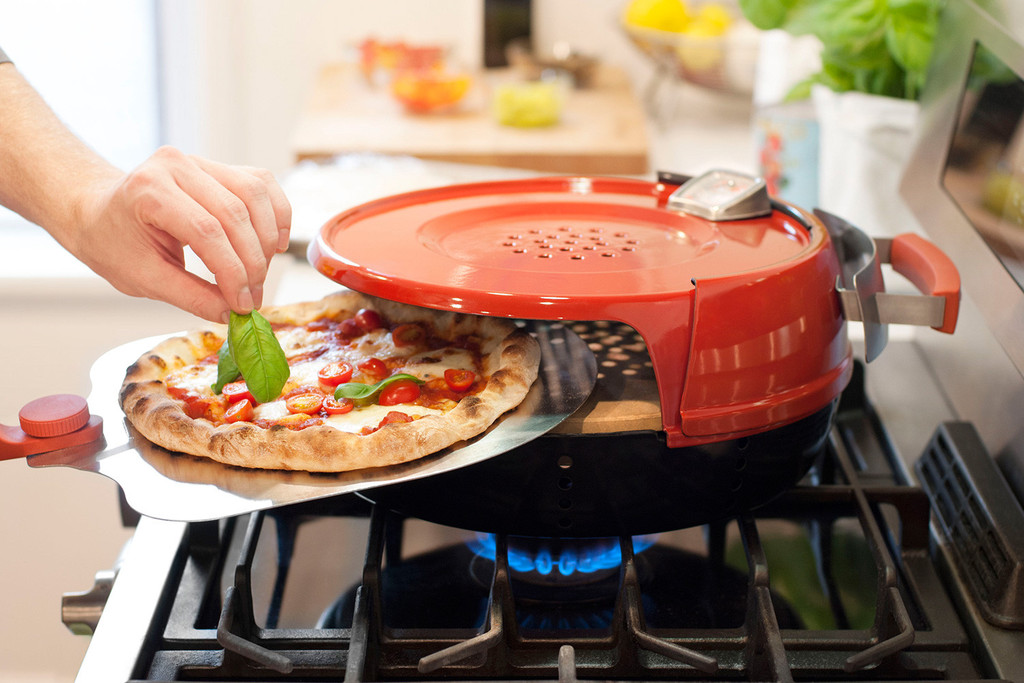 Price: $179.99
A pizzeria in your tiny apartment?! No way!  Actually, yes way. By trapping and reflecting the heat of your stove, the tiny Pizzeria Pronto Stovetop Pizza Oven lets your loved one cook incredibly delicious pizzeria-style pies without a gigantic brick oven.
Shoutout to St. Valentine for giving us a lovely excuse to eat pizza every night. And morning.  And afternoon.
14. Moto 360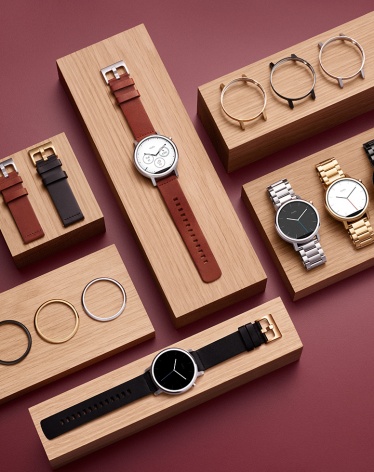 Price: $299.99+
A diamond in the rough in the smartwatch game has been Motorola. Their Moto 360 is a unique, classy, and refreshingly simple Apple Watch alternative that starts at $49 less than the Apple Watch. Not only is it fully customizable, but it also has WiFi capabilities, an ambient light sensor, a heart rate sensor, wireless charging capabilities, and battery life of over 30 hours.
The best part is that, when on its wireless charging dock, the Moto 360 doubles as a tiny-yet-effective bedside clock. And we all know that the best space-saving gifts are the ones that serve a dual purpose. Like these multi-purpose household items that will save a ton of space in your tiny apartment.
This article was written by Charles Adams, a Connecticut-born writer who currently resides in Brooklyn and has written for a multitude of men's interests sites under a number of pseudonyms.