Remember the Craigslist ad for the Williamsburg dumpster apartment? If you don't, here's what the (now expired) ad read:
$1200 hipster type needed for dumpster apt (Williamsburg)

This art deco hipster retro mini apt from a converted dumpster is green friendly and sustainable. .and trendy…1200 month. Or 200 per night.
You might be thinking, $1,200 a month to live in a dumpster? That's freaking insane. Who does the poster think I am, Oscar the Grouch? 
But then again, this is NYC. A place where the apartments are as small as they are expensive. A place where a tiny apartment with a shower in the kitchen asks for $1,795 a month, a windowless 100-square-foot apartment with barely any standing room rents for $1,100 a month, and a 90-square-foot apartment without a bathroom rents for $775 a month.
At $1,200 a month, the dumpster apartment is actually a steal. Not only does it cost $300 less per month than the cheapest studio on the market in Williamsburg, Brooklyn as of November 20th, it's also tricked out with everything you need to survive in the concrete jungle.
It has running water, insulation, electricity, lighting, a sink with drawers and a cooler, a toaster oven, a single burner, a toilet, and benches with storage that also serve as a sofa and a bed. And that's just on the inside.
Take a look: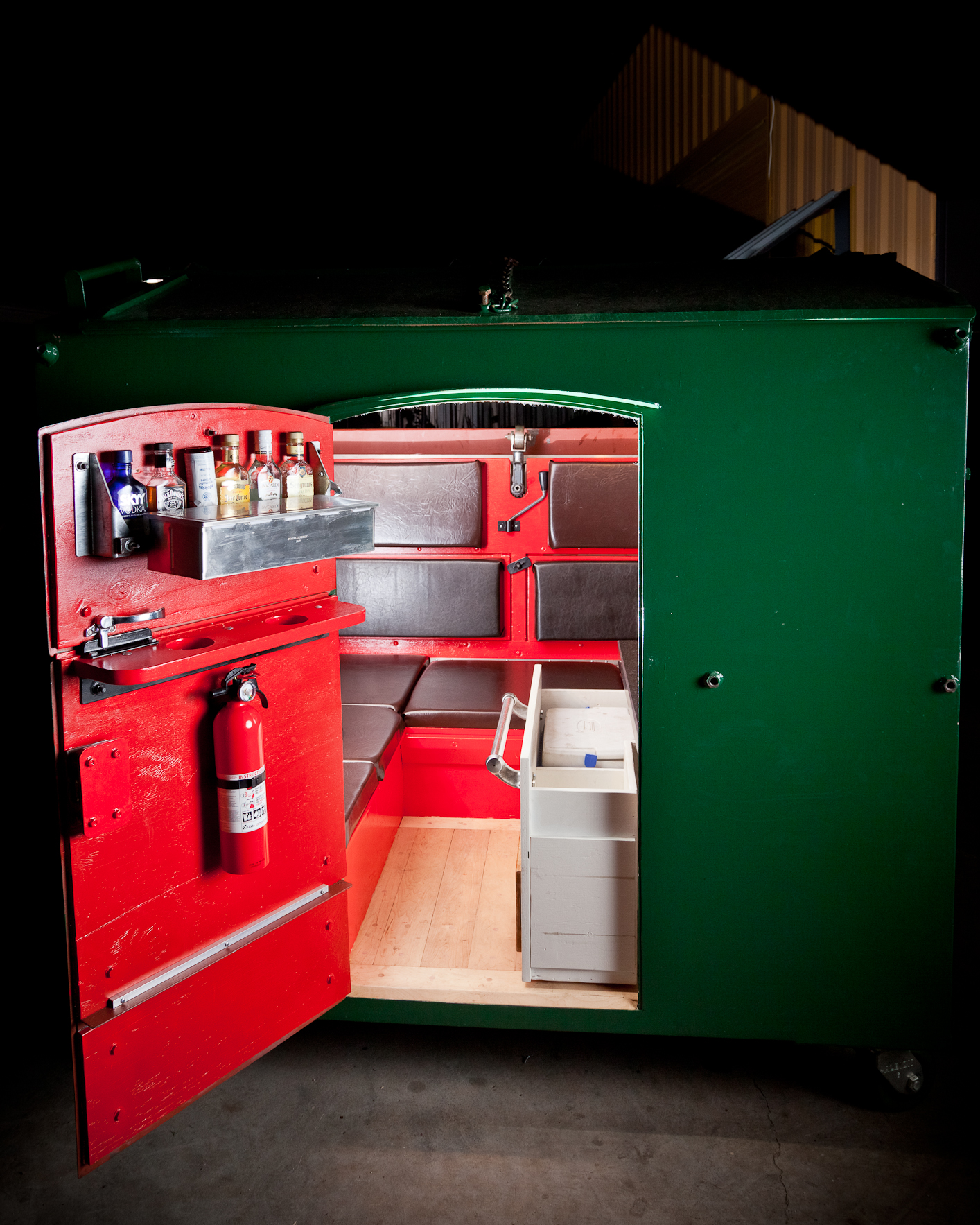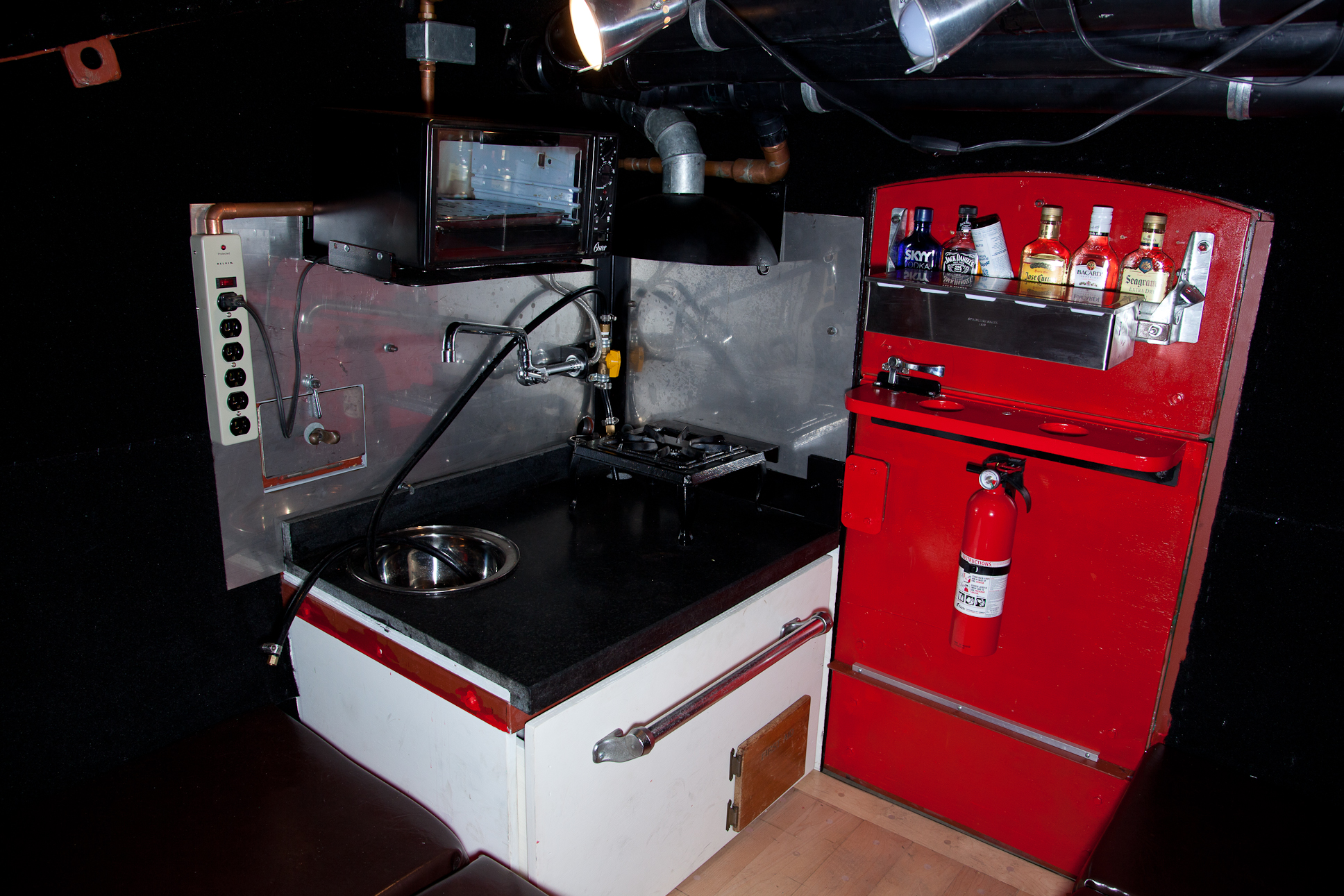 On the dumpster apartment's outside, there's a shower (yes, with a curtain), barbecue grill, mini-bar, deck, and retractable roof with windows. More than what most NYC apartments can boast.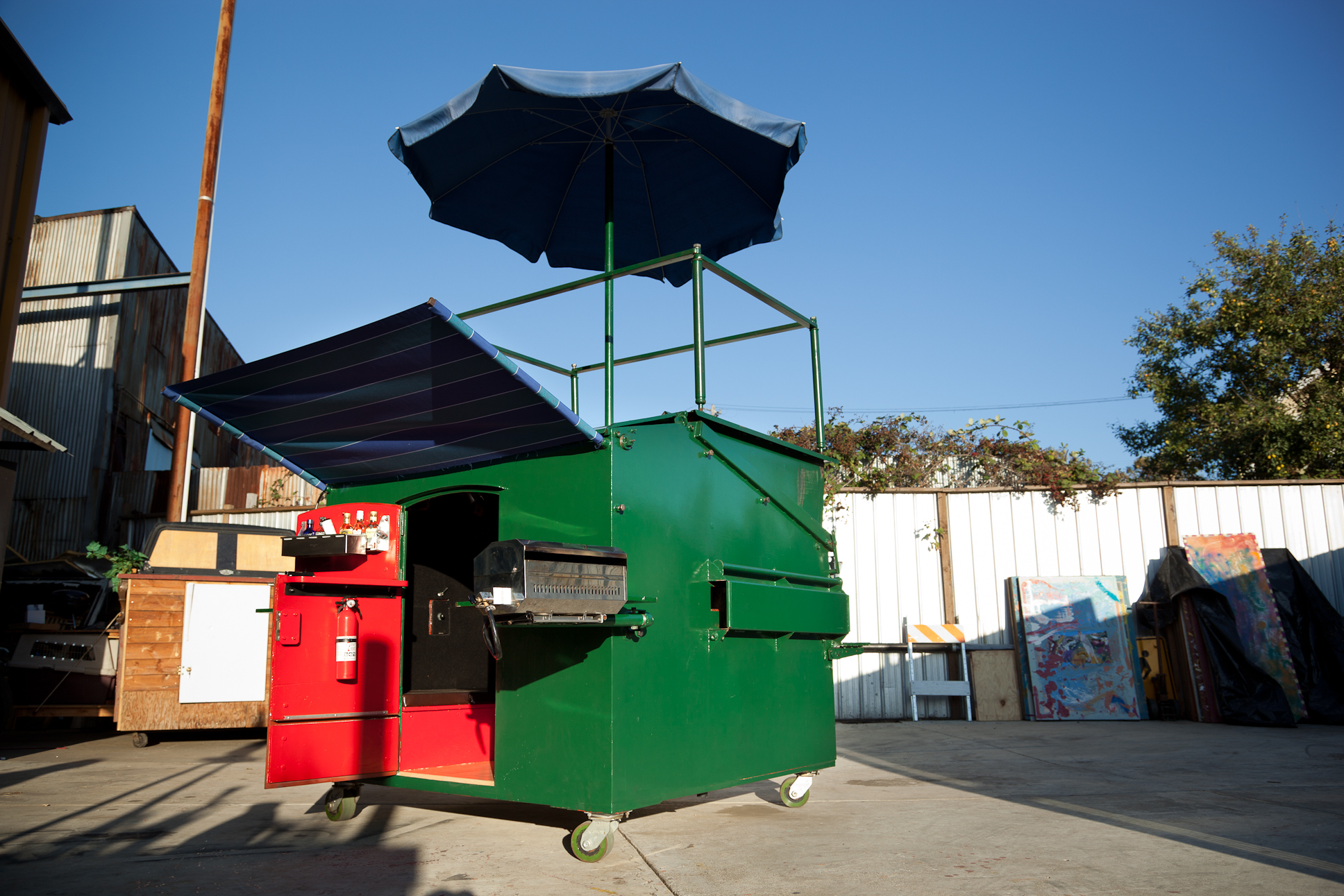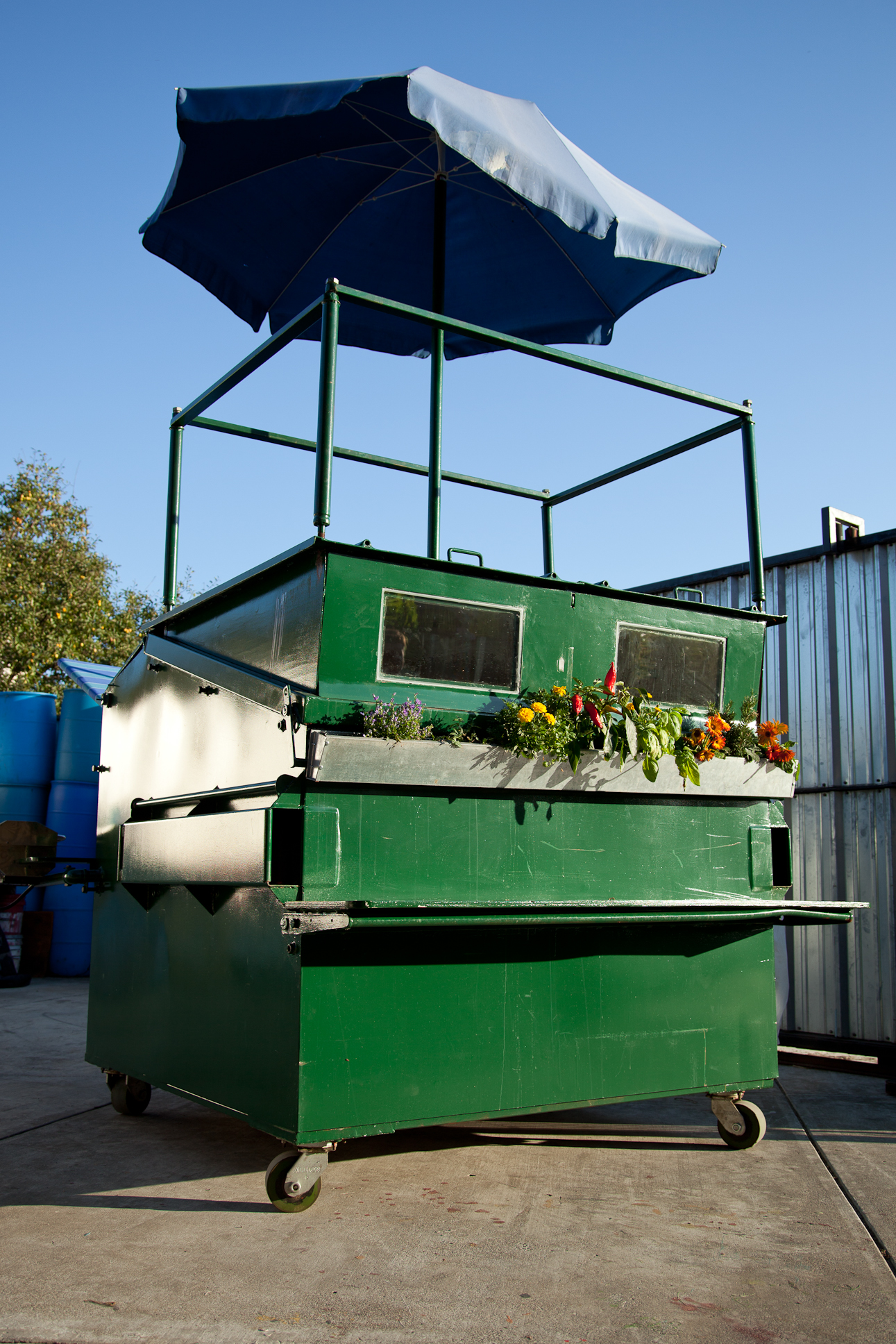 All of this wierd, albeit wonderful, compact magic for only $1,200 a month sounds too insane to be true, doesn't it?
We tracked down and contacted the Williamsburg dumpster apartment's builder and owner, Gregory Kloehn, just to make sure. That's when things got interesting.
"I'm not renting my dumpster home out at this time," said Gregory, an artist whose Homeless Homes Project builds mobile shelters for homeless people.
So if the dumpster apartment isn't for rent, then who posted the fake Craigslist ad for what's basically the real-life version of Deke's dumpster house on 2 Broke Girls?
We don't know. And neither does Gregory.
"The posting on Craigslist was a hoax by someone I don't know," he said.
Gregory, who actually lives on the West Coast, also told us that the Williamsburg dumpster apartment "serves as my summer home" and "I'll be back in New York next summer, you can see it then."
We'll be waiting, Gregory, with our tiny apartment envy in tow. Until then, we'll just have to settle for HGTV's video tour of the dumpster apartment back in 2013.