New York City is a crazy place to hunt for housing. It's full of glitz and glam, gut renovations,  tiny nooks masquerading as bedrooms, and slightly larger micro-apartments masquerading as homes to name a few.
And while it's tempting to just put on your rose-colored glasses and pray, a bit more of a Rosie-the-Riveter tint will help you envision the unseen upsides to every space.
Here are three quick NYC apartment tips (because let's be real, you only have a New York minute to spare) that will help you make the most of your future home — from a happy human and real estate agent living in a 250-square-foot apartment in Harlem:
1. Inspect the apartment's layout, lighting, and ceiling height.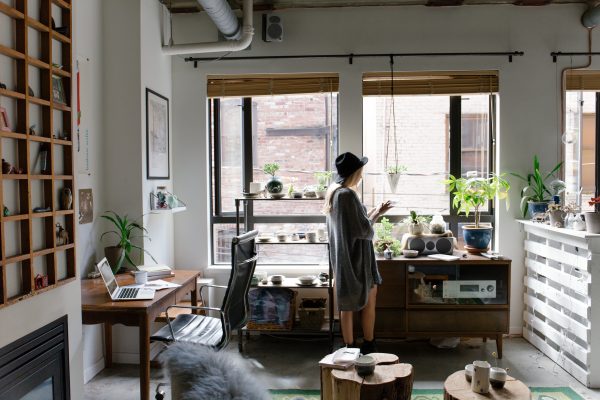 If you're buying, you'll get a decent estimate of the property's size in square feet, especially if it's new construction. But for most rentals, turnover is so high and renovations so pervasive that landlords don't publish square footage. That leaves the gut-instinct-to-verified-data ratio firmly in the renter's control.
So: A) bring a tape measure and B) pay attention to things like layout, light, and ceiling height. Those affect the livability of the space far more than a 20-square-foot difference in "size."
Pro Tip: If the place has tiny windows, here are seven easy ways to fill your apartment with natural light so that you don't go insane.
2. Think vertically.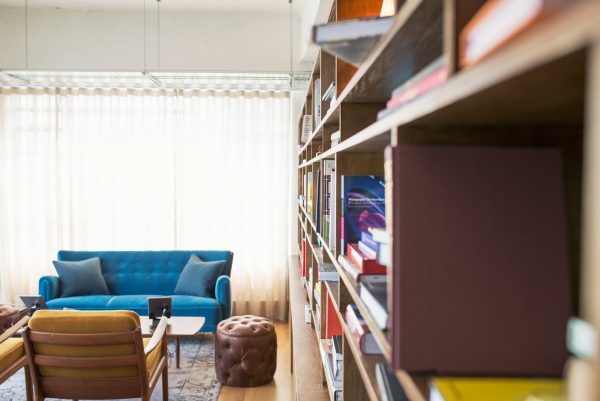 As a realtor, I'd say vertical space is NYC's most undervalued real estate asset. I can't tell you the number of apartments I've seen in which all use stops at the height of the tallest occupant!
The best investment you can make in a small space is a cute footstool and a whole lotta shelving. Then, get creative!
IKEA sells fabulous wall-mounted tension wires that are great for hanging lighter clothing items. Floating shelves solve the problem of books. Extra towels and linens can be stored in baskets on high.
Heck, if you have cool folding chairs (like the army issue ones I scored on Etsy), you can mount them to the wall for an easy-but-not-omnipresent seating solution that won't cramp your studio space.
3. Count your clothes before your closets.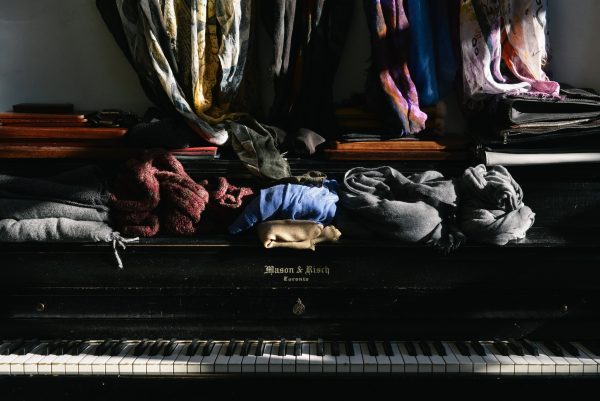 How much is one closet technically worth in a one-bedroom apartment? Those of us who grew up in suburban environments (guilty!) may have an instinctive preference for cavernous storage space, along with an unclear understanding of our actual needs.
Borrow a copy of Marie Kondo's The Life-Changing Magic of Tidying Up two months before your move, and purge clutter from your closet before you pack. That way, you're not counting, or worse, hauling, unloved items from one home to the next — only to throw them away after you've dipped on your dream apartment because it didn't have enough closets.
Look: There's going to be something unsightly but super functional you'll have to store in-house and out-of-sight (vacuum cleaner, broom, dustpan). But for the rest of your home goods, there are bureaus, floating shelves, baskets, room dividers/sliding storage walls and tech-savvy off-site storage alternatives (hello, MakeSpace!) that make seasonal switch-outs a snap.
The more you get creative with your apartment's layout, utilize vertical height, and prioritize the stuff you love most, the more you'll be able to live happily in your tiny (but awesome) NYC apartment.
This article was written by Michaela Morton, a senior licensed real estate salesperson and Certified Buyer Representative at Bohemia Realty Group where her special focus is on Harlem rentals and sales. A performer, writer, and fluent French speaker, Michaela loves making friends of neighbors and neighbors of friends. Read more on the Bohemia blog and follow her on Facebook and Instagram @michaelabohemia.