Imagine a place where you can live, work, and play all within the same building. A place where if you need an escape you just take what is the equivalent of Willy Wonka's Great Glass Elevator to a park upstairs. And no, it's not a cruise ship.
Touted as environment-friendly and self-sustaining, Vertical Cities generate their own energy from renewable resources and are made of graphene (the thinnest compound known to man and 100-300 times stronger than steel) and bioconcrete (a self-healing cement that stops cracks from forming). There are no streets, no public transportation, and no cars inside your building, and therefore, automobile pollution is non-existent.
Now imagine enjoying all of this against the most breathtaking backdrop of your city, no matter what floor you're on, or what window you're gazing out of. That's the splendor of a Vertical City, a group of up to one-mile high, ultra-efficient, and skybridge-linked towers that can accommodate up to 250,000 people each.
Dubbed "a complete ecosystem in the sky" by Co.Exist writer, Ben Schiller, a Vertical City includes everything that a city needs to function and thrive, including parks, schools, hospitals, and restaurants.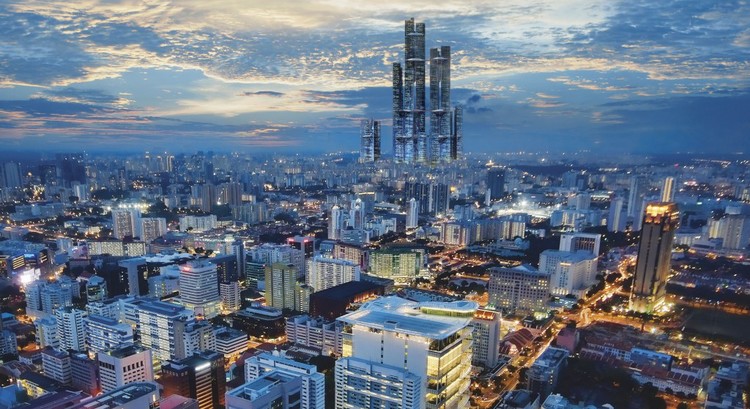 "The surrounding space is for farmland, which produces food, and also acts as a 'buffer between existing urban centers and future Vertical Cities,'" writes Ben. It's quite literally the inverse of the idea of a Vertical Farm.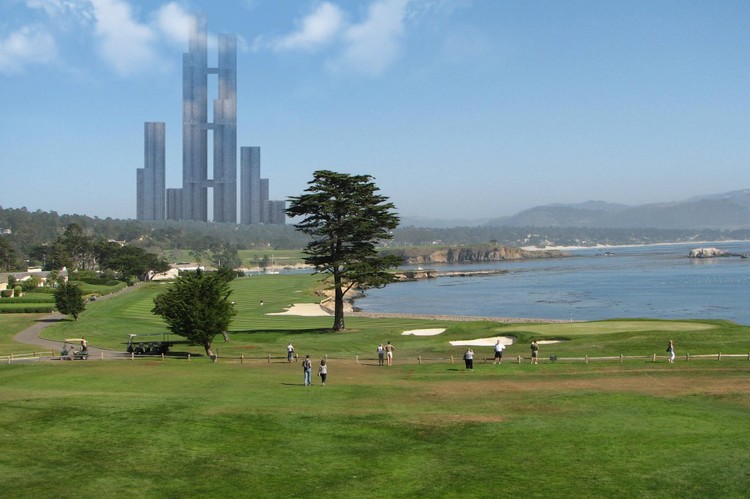 The upcoming book Vertical City: A Solution for Sustainable Living aims to not only start a worldwide conversation about Vertical Cities, but also answer the question, "How can we create a healthy, just, and sustainable world?"
The book's authors, Kenneth King and Kellogg Wong, who have a combined 90 years of architecture experience, show how a Vertical City can help solve some of our world's greatest problems related to rapid population growth, traffic, pollution, waste, and resource management. The two also interviewed over 30 of the world's best architects, urban designers, engineers, microbiologists, and transportation and sustainability experts to help complete the massive 619-page book.
As our resources become more scarce, and the world's population is estimated to reach up to 10 billion people by 2050 (75% of whom will live in cities), a Vertical City is an attractive option to consider. Especially if home is nestled inside an enchanting Endless City like the one below.